A competition was launched in 1958 to find an appropriate design for Toronto's fourth City Hall. A total of 520 designs were received from 42 different countries. The winning design, entered by the Finnish architect Viljo Revell, called for twin towers curving around a circular council chamber raised up on a platform.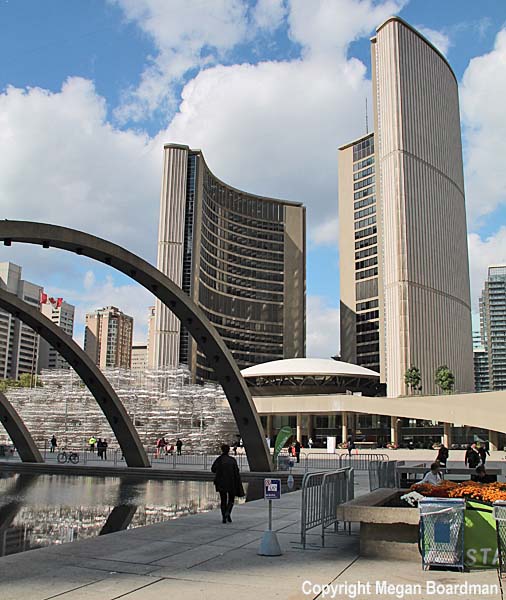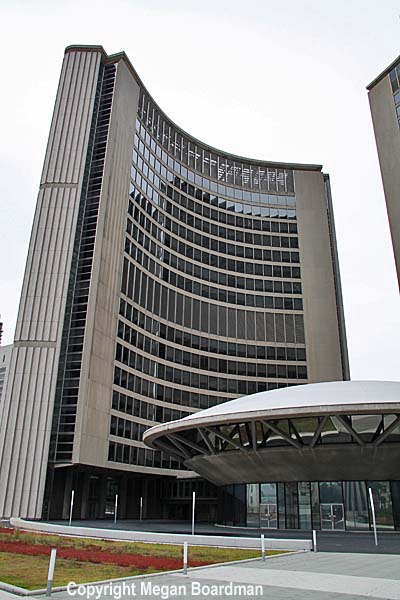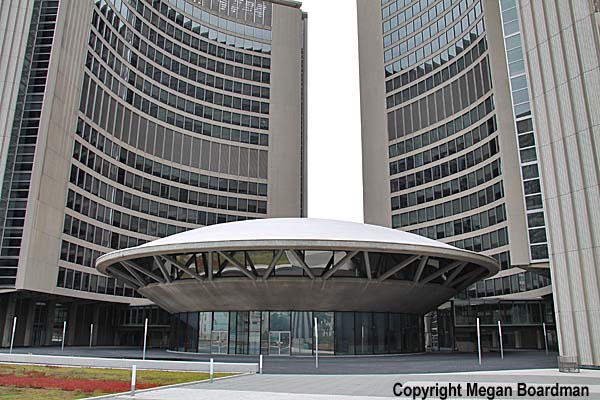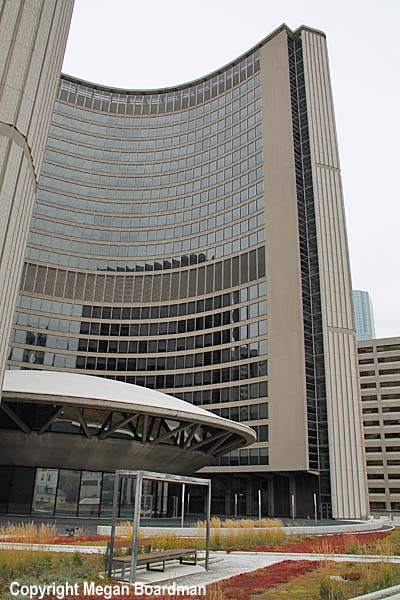 The towers are of unequal height. The east tower is 27-storeys high and the west tower is 20-storeys high. The concrete towers have a ribbed surface designed to protect it from the affects of the weather and the winds off the lake.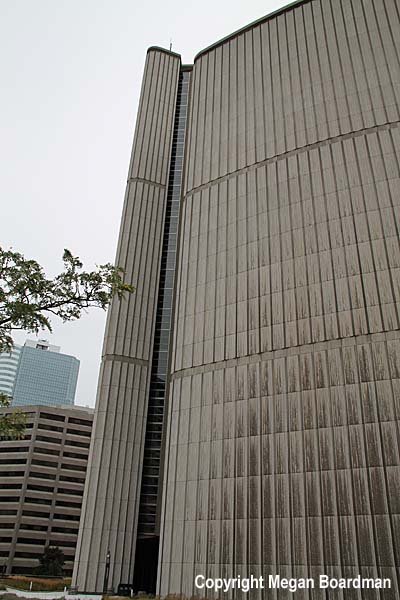 Unfortunately the architect died of a heart attack months before the building was completed.

City Hall is located in Nathan Phillips Square in the heart of downtown Toronto. The square features a reflecting pool and fountains. The pool becomes an outdoor skating rink in winter.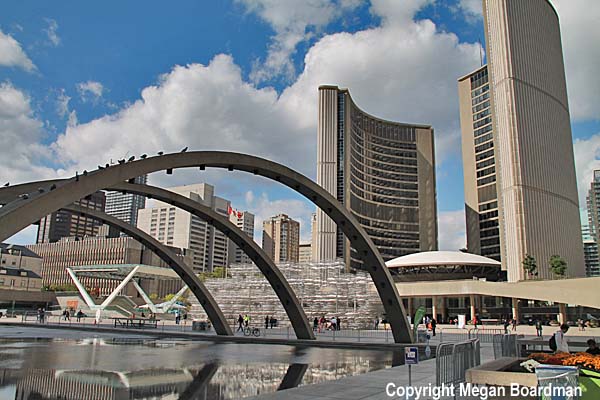 The square is also a venue for public events. When these images were taken in the Fall of 2013 an art installation by Ai Weiwei called "Forever Bicycles" was the attraction, as part of "Scotiabank Nuit Blanche". His sculpture featured 3,144 bicycles arranged into an installation that measured 100 feet by 30 feet.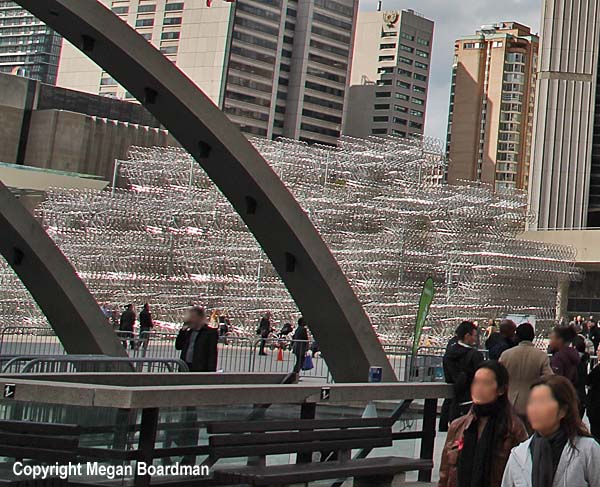 The older building on the left of the image below, with the clock tower, is the former City Hall.