Chandos Hall - University of Manchester, UK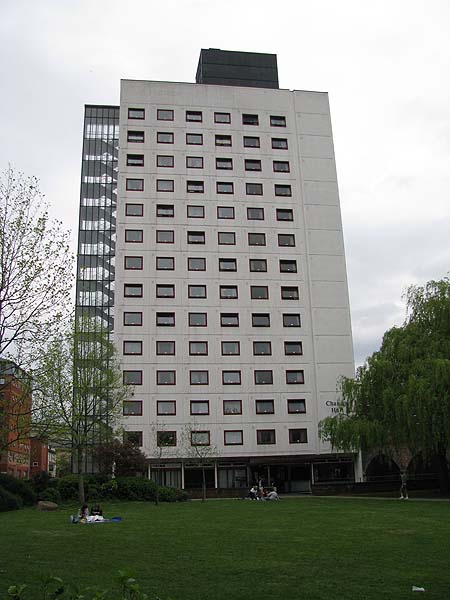 Architect

W. A. Gibbon of Cruickshank & Seward.
Date Built

1962 - 1964.
Location

University of Manchester - northern campus (formerly UMIST)

Description


The building is constructed of white concrete and extends over 15 storeys. It has a glass enclosed external stairwell on the north side. It provides mixed sex accommodation in 163 single study bedrooms.
Close Window