Bergen University Humanities Library, Norway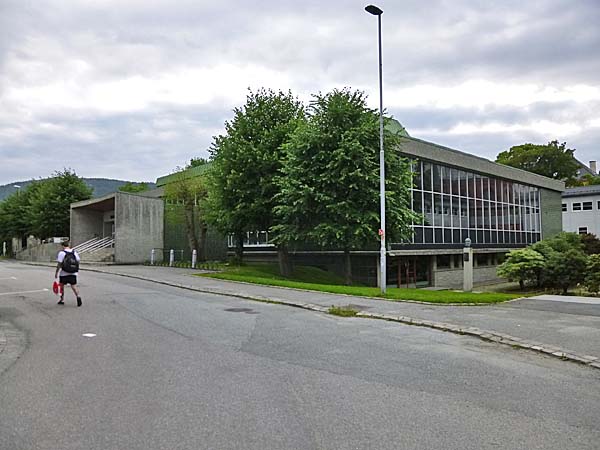 Architect

Kaare Kvihaug

Date Built

Opened 1961

Location

Haakon Sheteligs plass

Description

The University of Bergen's website says that, "...

There

was

a train of

students

outside

the doors of the

University Library

when it opened in

1961.

They

had arrived

en masse

from

the

old

reading room ....

close by, with

their chairs

under his arm.

The library was

the first of the

new

university buildings

were put to use."



Standing outside the library is a plinth on which is the bust of Ivar Aasen (1813-1896), the man who created the Nynorsk (New Norwegian) written language. He is considered the greatest of the Norwegian linguists. In 1852 he publicly launched the idea of a separate written Norwegian language The sculpture is by Arne Mælan.



This is one of a number of "branches" of the University of Bergen's Library which in total has a collection that includes,

" ...

1.8 million volumes of books and periodicals, ca.

242,000 photos, 3,600 manuscripts and well diplomas, ca.

43 000 different maps and atlases, 111,500 microforms, 7,500 electronic documents, and approx.

6,800 music recordings.

UB has 16,600 current journal subscriptions, of which 14,500 in electronic form.

"
Close Window