It was built as a British Rail Maintenance Depot in 1969 and known as Canal House. A history of the building compiled by one of its present occupants (BDSP Partnership) says that,

"Commissioned by British Rail it was something of a minor sensation at the time of its completion and widely touted as the first London building to come to terms with the symbolisation of a modern transport building, set as it is in the crutch of a minor motorway and the main railway station system going into Paddington Station. The administration block towered above the roadway, small in area but immensley powerful in profile."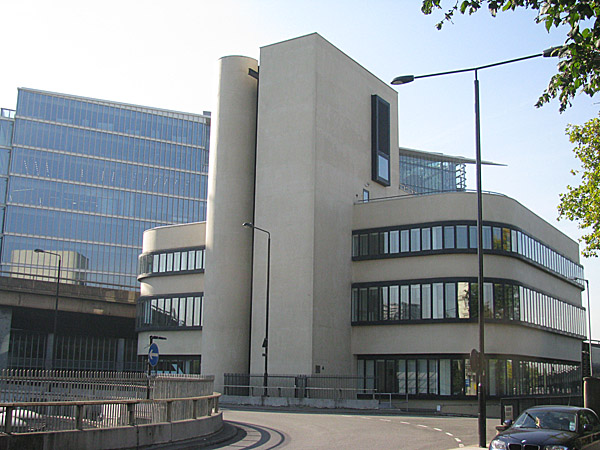 "Inside the entrance hall and staircase were inspired by the German Modernist Eric Mendelsohn."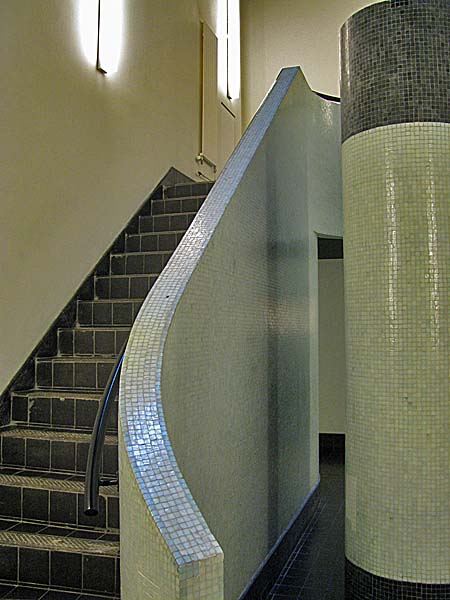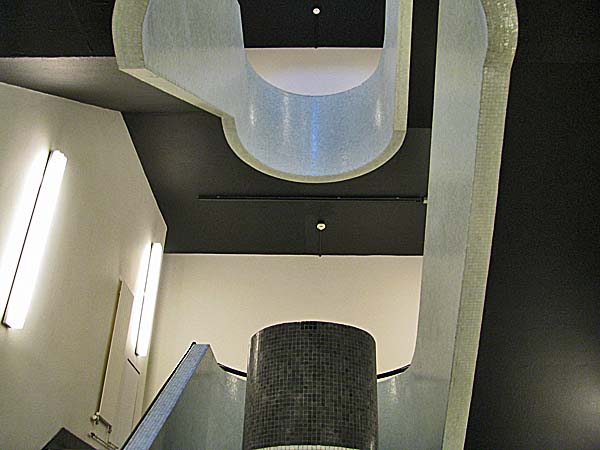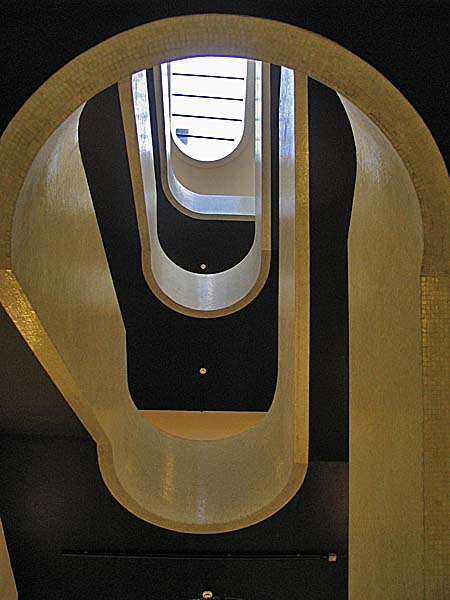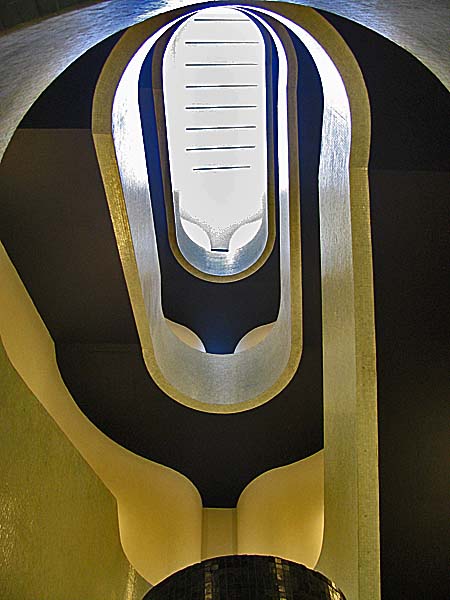 During the 1990s the building fell into disrepair. In 1994 it was awarded Grade II Listed status.

In 2000 the architectural practice of Allford Hall Monaghan Morris refurbished the building. The £10million refurbishment was done prior to Monsoon moving in. The architects say of that process,

"179 Harrow Road has been completely refurbished, brought back to life and given new purpose as the bright, contemporary and unusual new working space for the 200-plus Monsoon Accessorize head office staff. The building provides 3,000m² of primarily open plan office space with the use of chilled beams for air conditioning/heating and lighting fixed to high level exposed concrete soffits. A staff restaurant resides on the 4th floor almost within touching distance of the Westway."



The nickname of Battleship Building comes from its shape which, it has been said, looks like it has,

"reared like a battleship over the turbulence of the motorway."



Today the building's occupants are the creative agency Rapier and the BDSP Partnership, an engineering consultancy whose portfollio of projects includes the Olympic Velodrome, 30 St. Mary Axe and the National Assembly of Wales.

When BDSP moved into the building in 2011 they commissioned Giles Bruce of a_zero Environmental Architects to perform a refit of their part of the building. This involved the creation of new meeting rooms, conference rooms, showers and kitchen/dining facilities.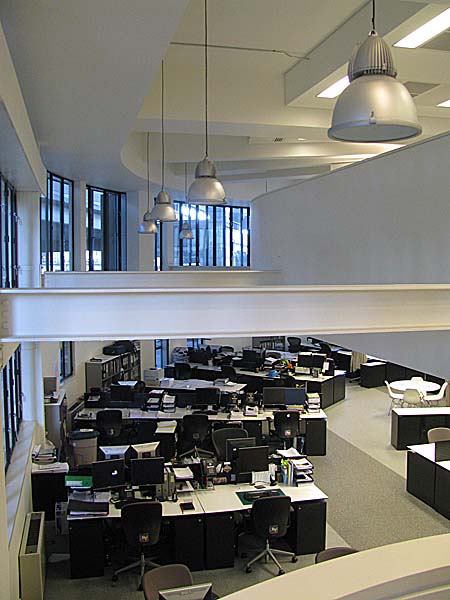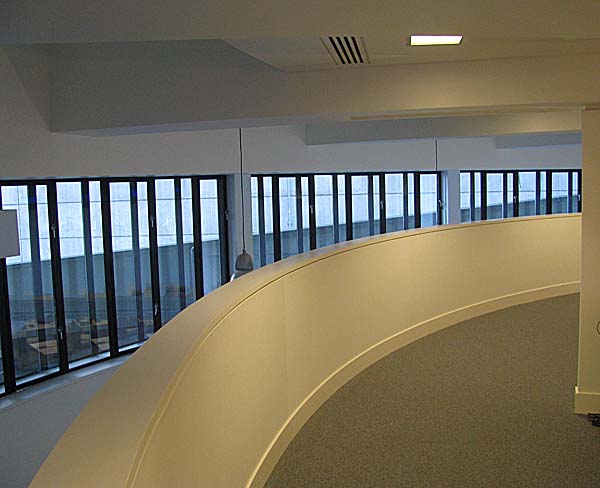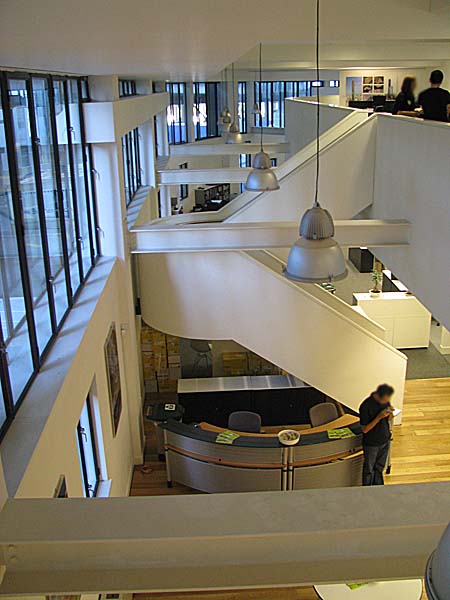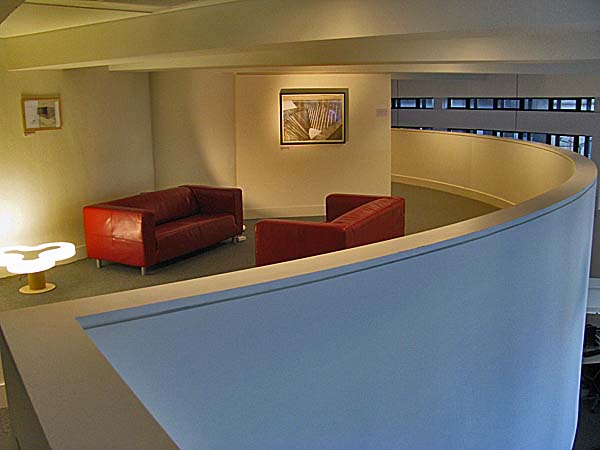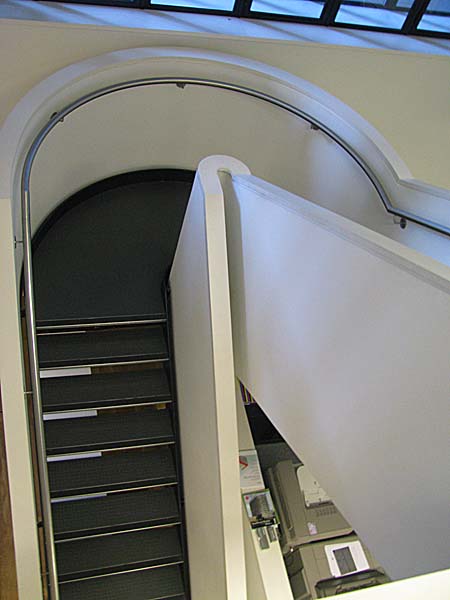 Inside it also features portholes extending the nautical theme.