In 1944 Stuttgart's old town hall was severely damaged in a bombing raid on the city. The tower of the building remained essentially untouched but much of the rest of the building was gutted by fire. In the 1949 the city council decided to rebuild the section of the town hall that faces on to Marktplatz and launched a competition that was limited to architects from the Stuttgart area. The winning design was, as you can see, asymetrical in layout and featured large rectangular windows and a 60.5m tower complete with clock faces, a sundial and a Glockenspiel and a balcony. The facade was clad with coral rock and limestone. Inside it apparently has a functioning paternoster lift.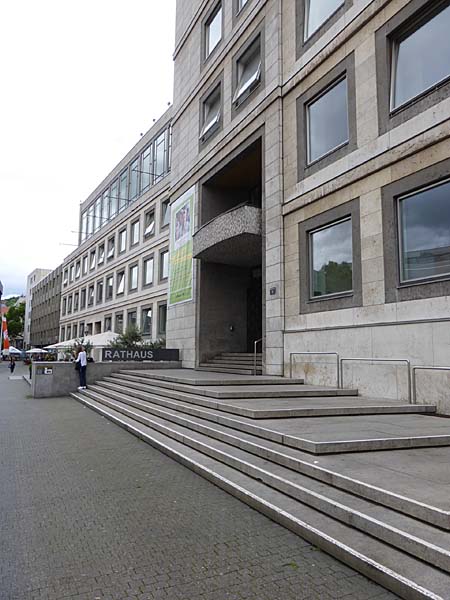 There were differences of opinion about the new building among the populace. One view expressed on the "citymayors.com" website is that, "... Compared to its ancestors, today's City Hall at Marktplatz 1 appears considerably plainer and more unobtrusive in its architectural style. But it still impresses due to its prominent position. 'The building might not be particularly aesthetic, but still it is imposing,' said an architectural student sketching in front of it."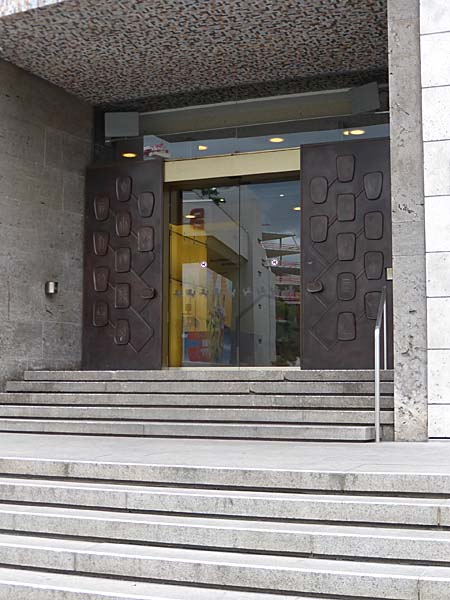 "Stuttgart's city hall tower is meant to embody civic self-confidence and municipal power. This self-confidence is also acoustically expressed by 30 different bells, measuring up to 115cm and weighing up to 950kg. Five times a day they mostly delight but sometimes irritate by playing Swabian folksongs."