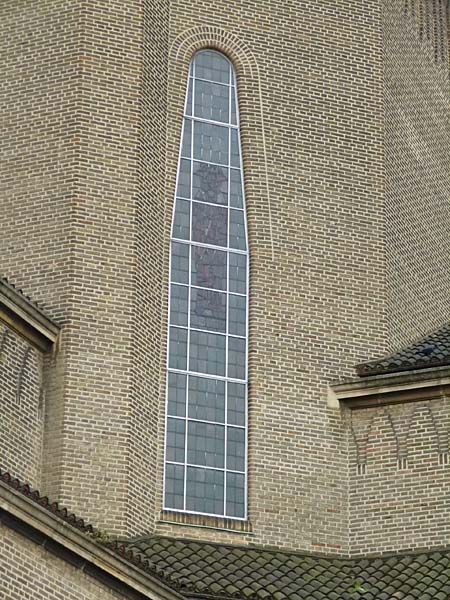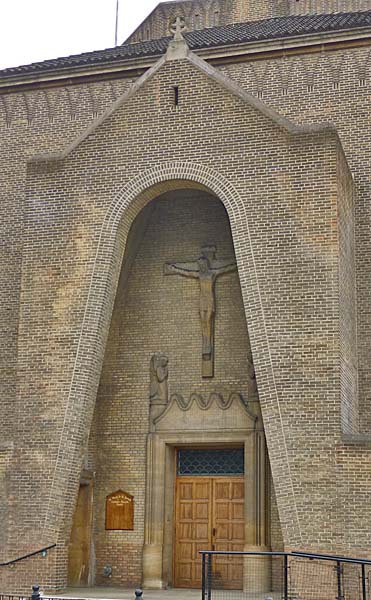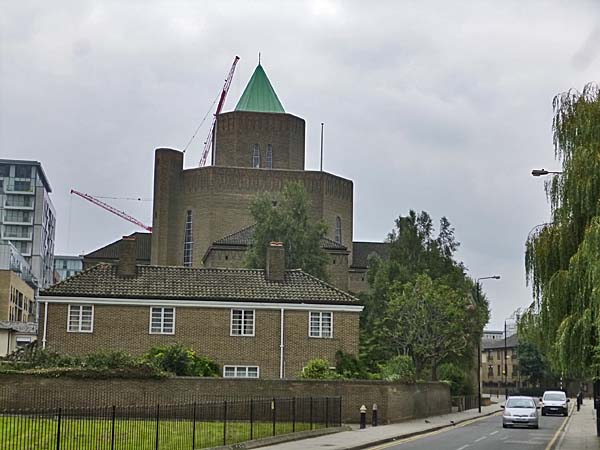 ***************************
Across Canton Street from the church is "Church Green" a public garden space that contains a number of references to the history of the area.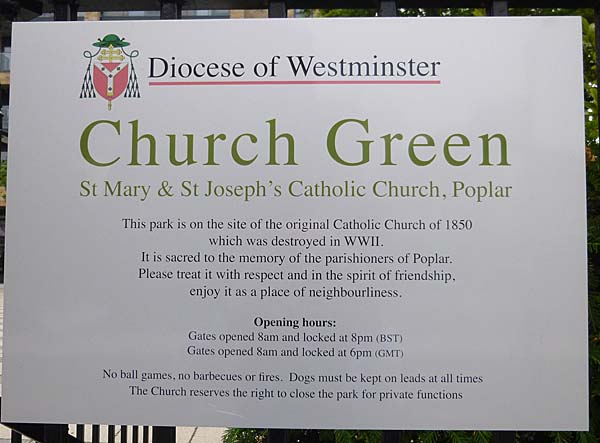 A crucifix stands in the corner of the garden to commemorate the fact that this was the site of the original church that sat on this spot for 90 years until it was destroyed by bombing in December of 1940.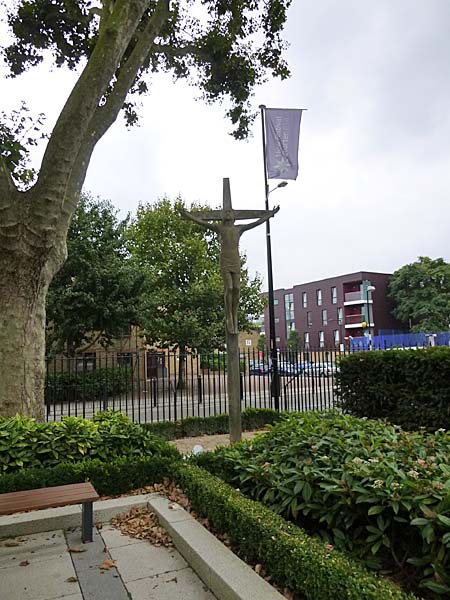 In 1951, while work was underway across the road to build the new church, the Archbishop of Westminster was laying the foundation stone of a new school on the site of the old church. It was originally called the "Cardinal Griffin School".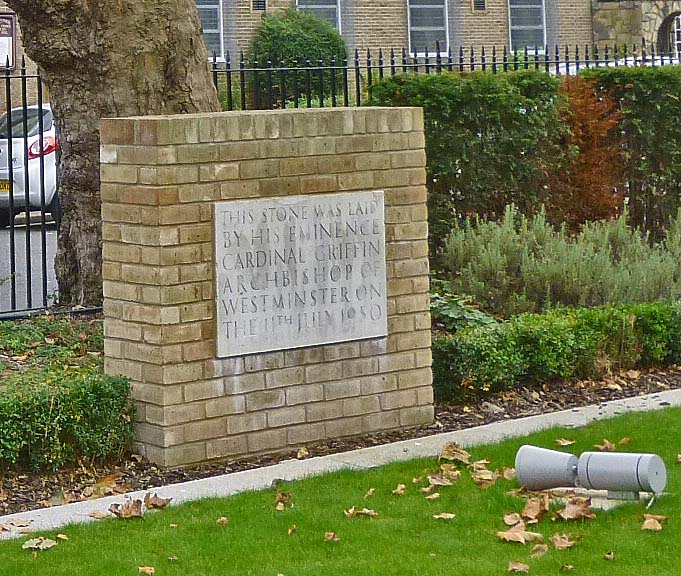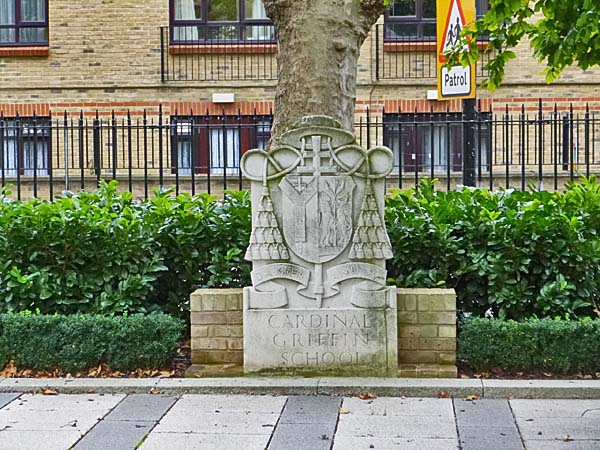 Circa 1991 the name changed to The Blessed John Roche Catholic School
. However, in 2005 the school closed and the land on which it stood was sold to finance the redevelopment of the nearby Bishop Challoner School. After the old school buildings were cleared, a housing development was built but this corner of the site was left as a public space and memorial to its history.