The L-shaped Grimthorpe House (see below) was named after Lord Grimthorpe, the long-serving president of the Royal Horological Institute. The Percival Street side of the building features dramatic glazed stairwells and a facade clad in hand-made stock bricks.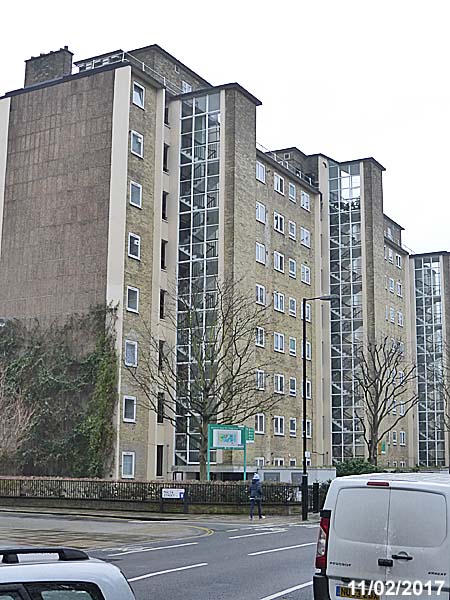 The range along Agdon Street (below) has balcony access. The model for Grimthorpe House had featured large figurative sculpturs on the Percival Street end but these never made it beyond the planning stage.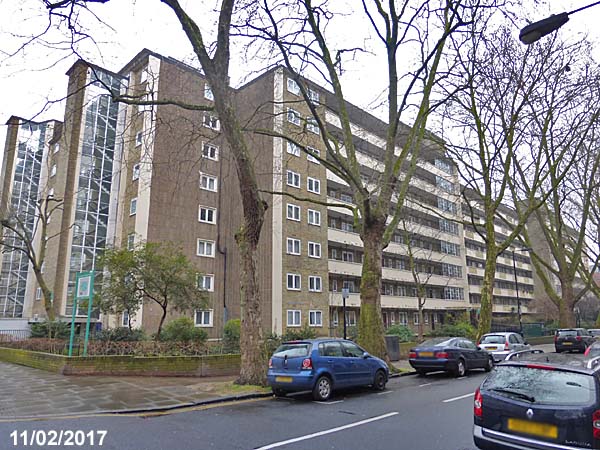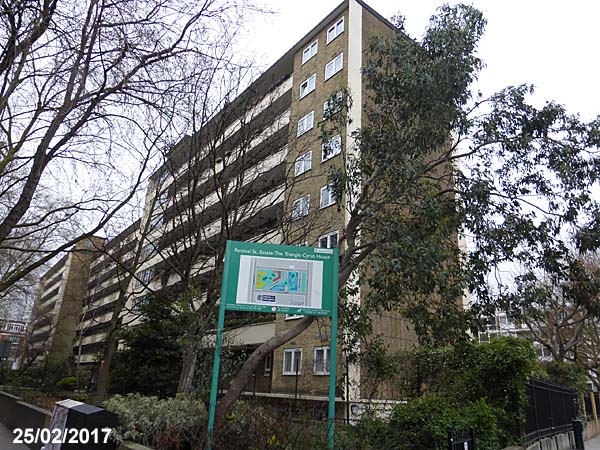 Partridge Court can be glimpsed in the image below. It is the lower block in front of Grimthorpe House. It was added in 1976-7 to a design by the Renton Howard Wood Levin Partnership with Ove Arup & Partners as engineers. It is named after an old Clerkenwell family. When built, the 5 storey block had 13 flats and maisonettes.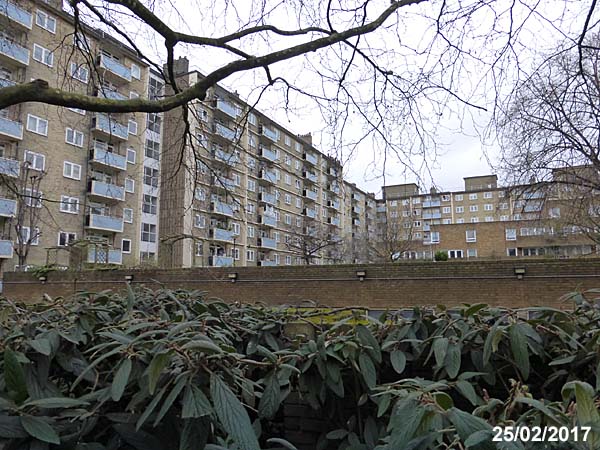 Crayle House occupies the eastern end of the site running along Cyrus Street. It was built between 1959 and 1960 on the site of S. Ramsay & Co's wire-working factory. The name probably came from Richard & William Crayle who were London watchmakers. The balcony access block originally contained twenty-two maisonettes in two ranges. Islington Council made changes to the block in 1983 - 84