This red brick building features what appear to be twin towers but in fact one is three metres taller than the other.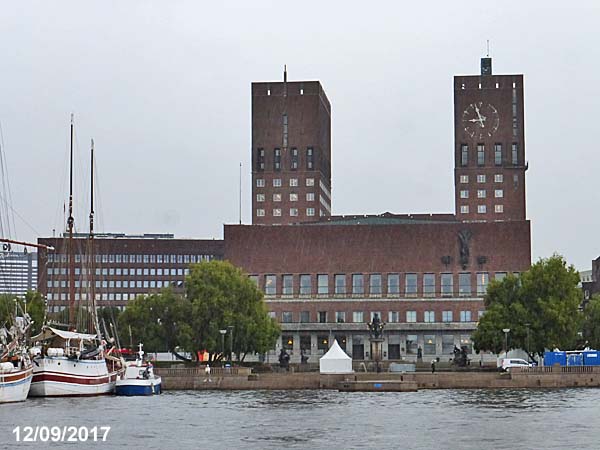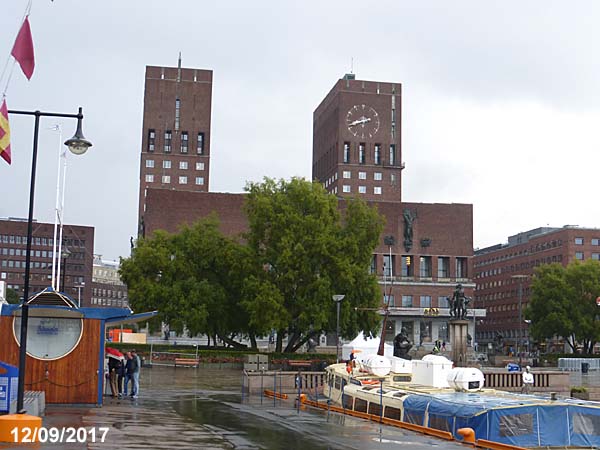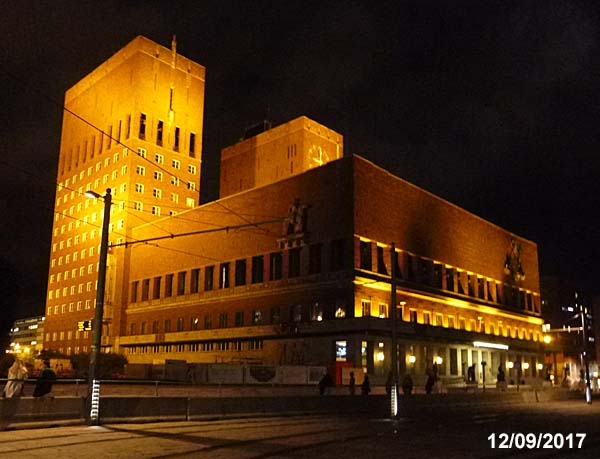 The top of the eastern clock tower has a carillon containing 49 bells.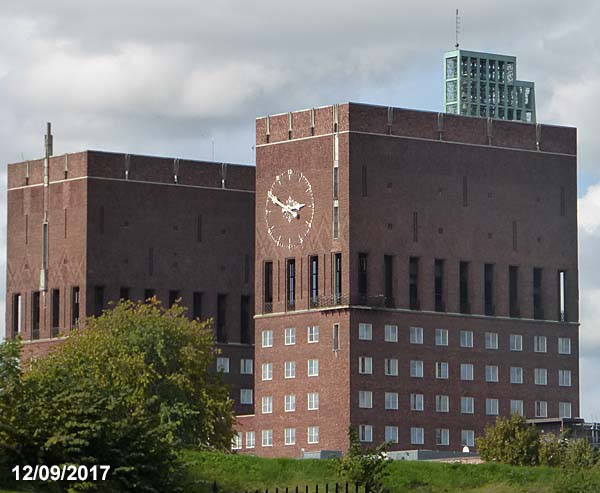 The bricks used were manufactured by Hovin Teglverk in Oslo. The building's foundation stone was laid in 1931 and the shell was completed in November of 1936. A few floors were in use when construction came to a halt as war broke out in 1940. Construction resumed after the war and the official opening took place on May 15, 1950, on the occasion of the city's 900th anniversary.
The outside of the building is highly decorated with sculptures including ....

Harald Hardrade on horseback by Anne Grimdalen.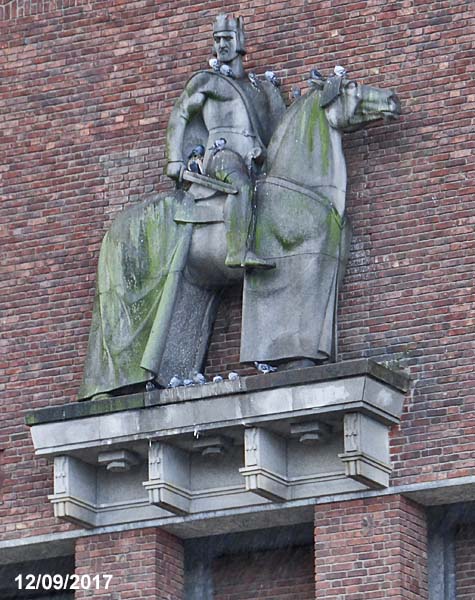 St Hallvard by Nic Schioll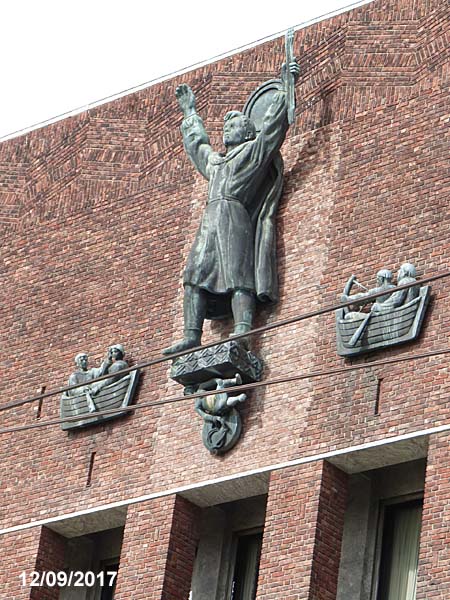 Free-standing sculptures of craftsmen by Per Palle Storm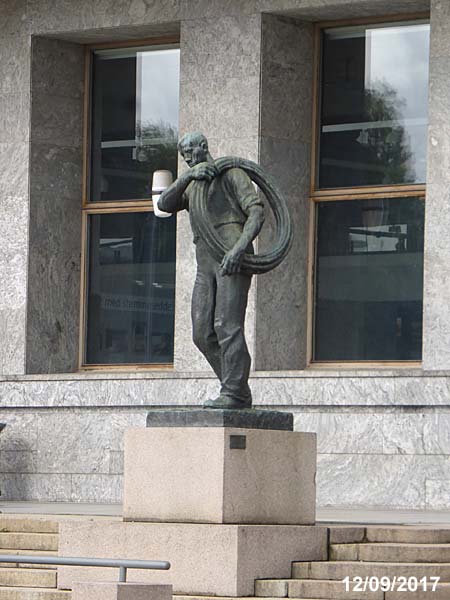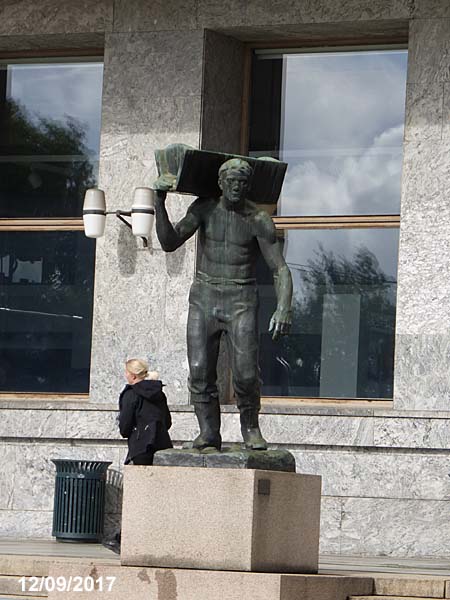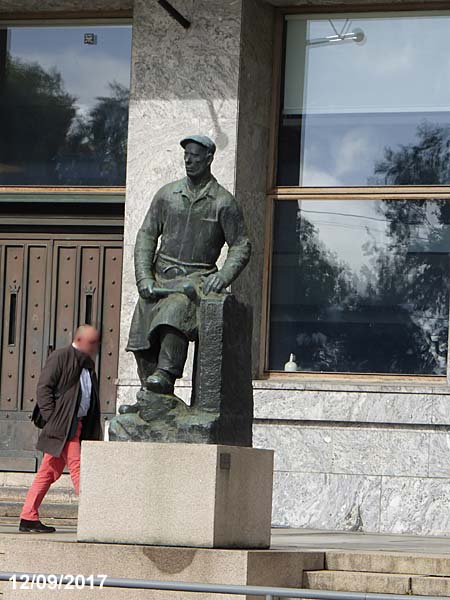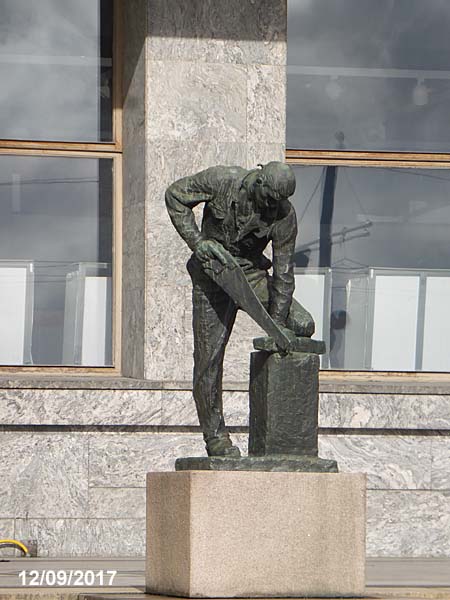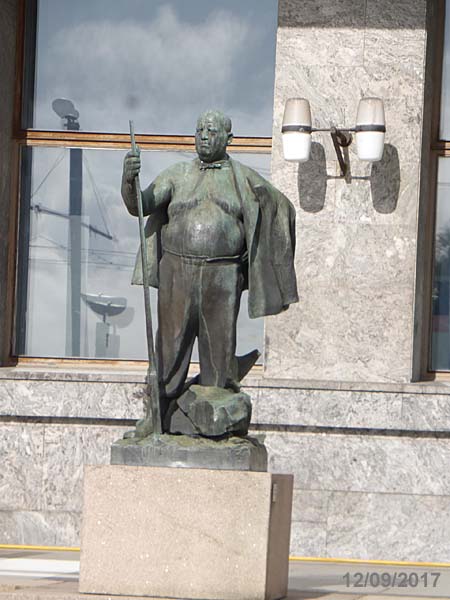 The frieze over the entrance and the sculpture of "Oslo Girl" high up above the door both by Joseph Grimeland.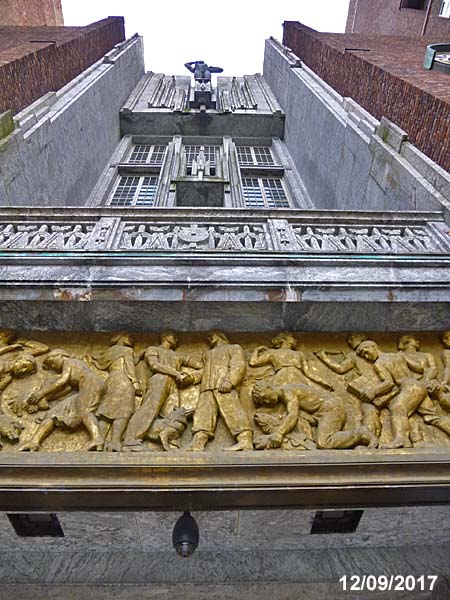 In the colonade that flanks the entrance is a series of fantastic wooden reliefs based on Norse mythology. They were painted by Dagfin Werenskiold, a Norwegian painter and sculptor.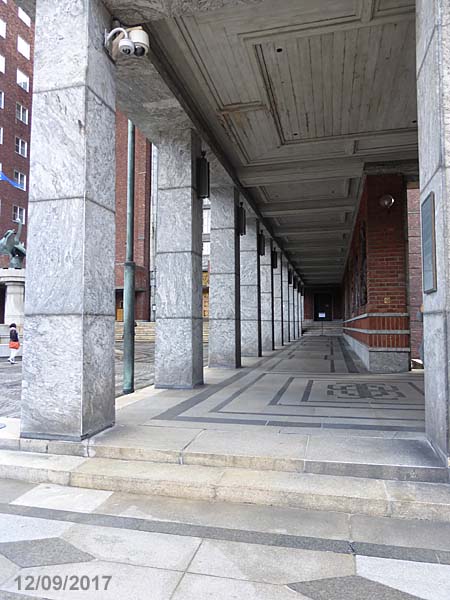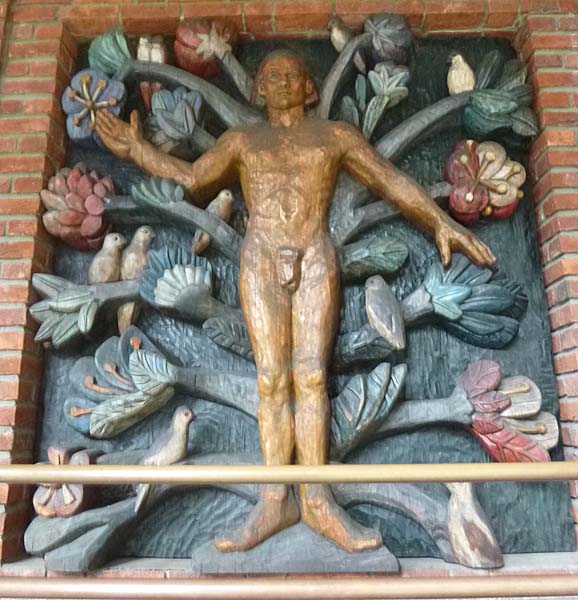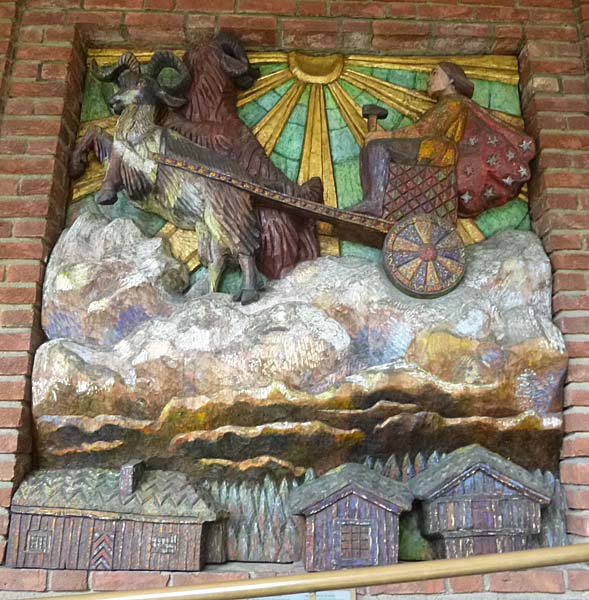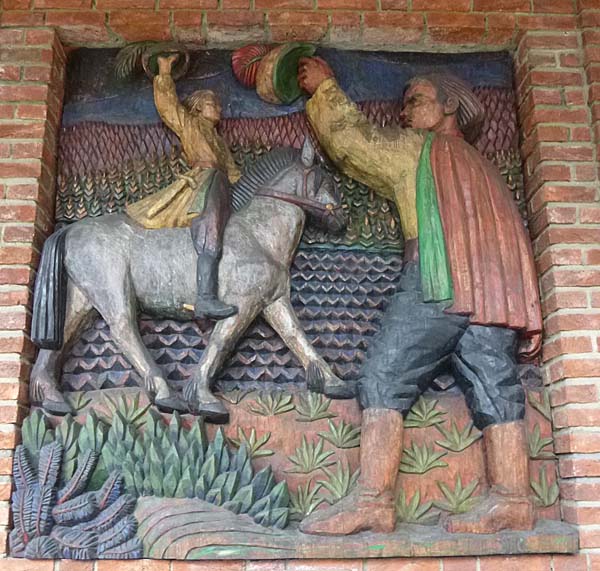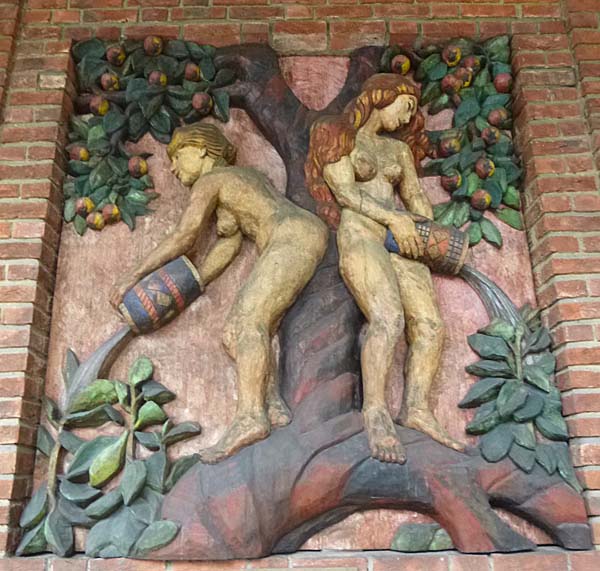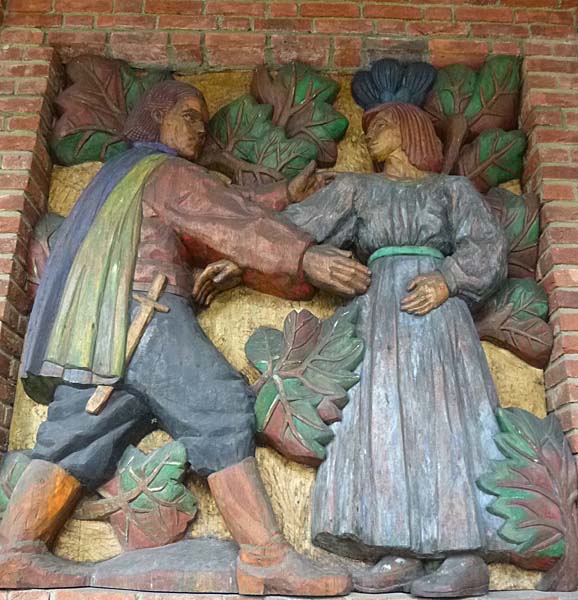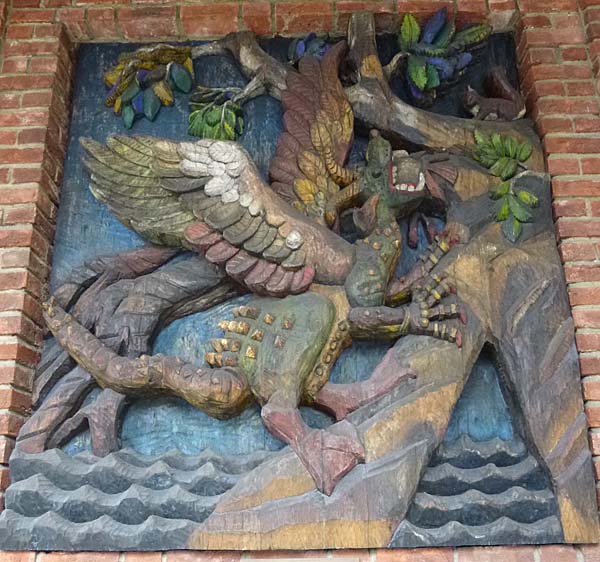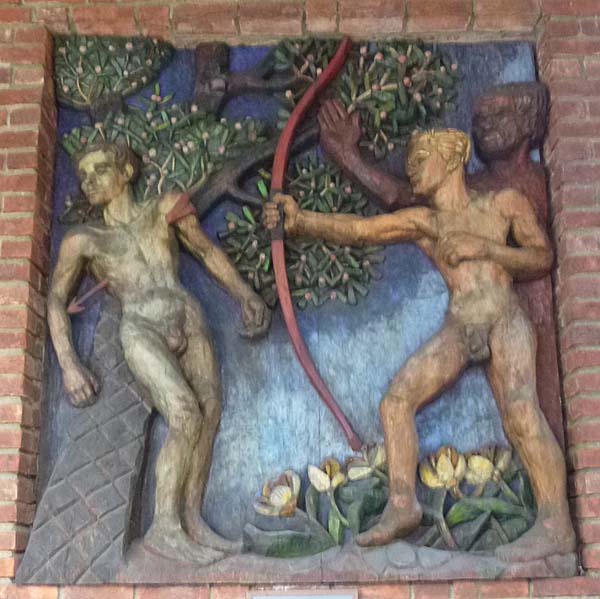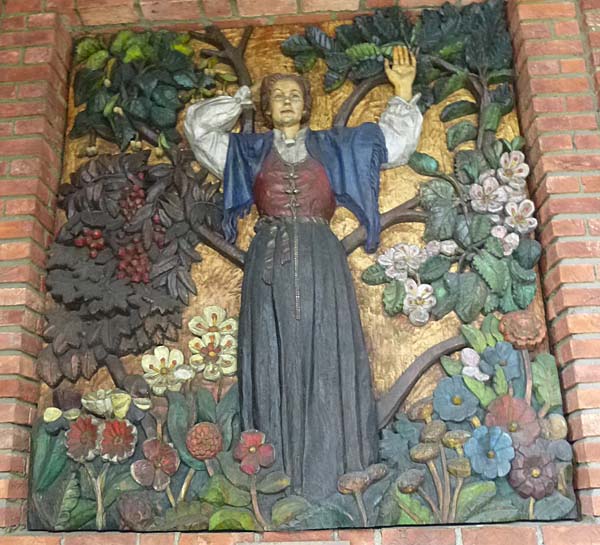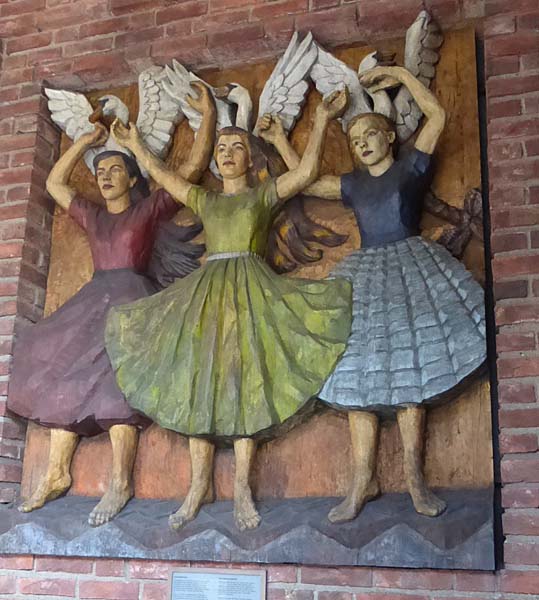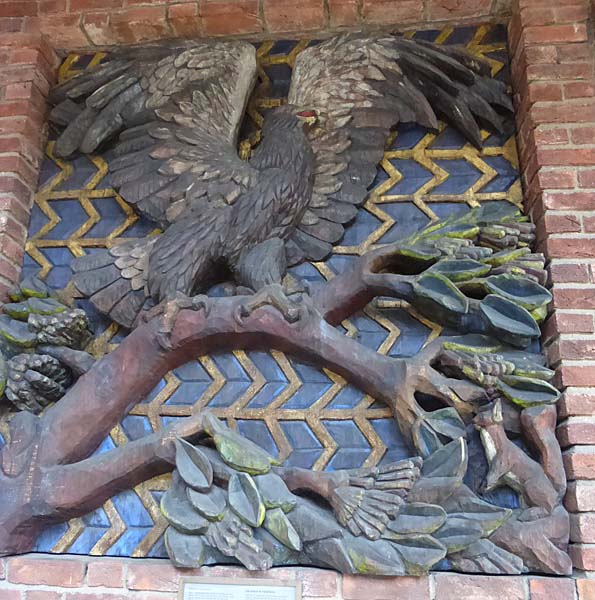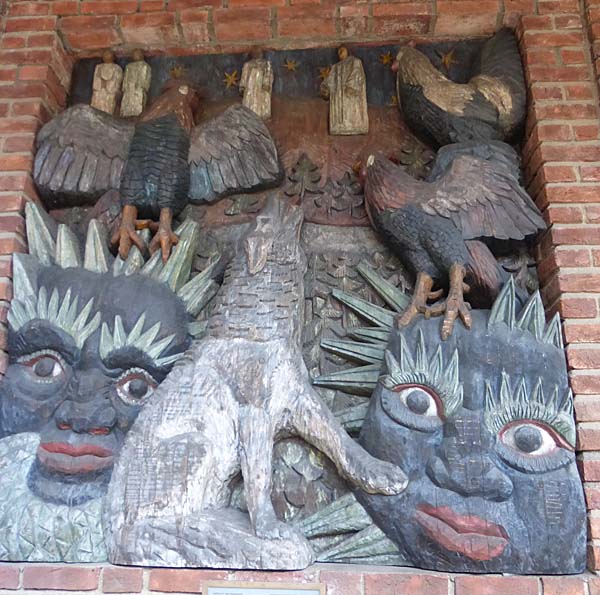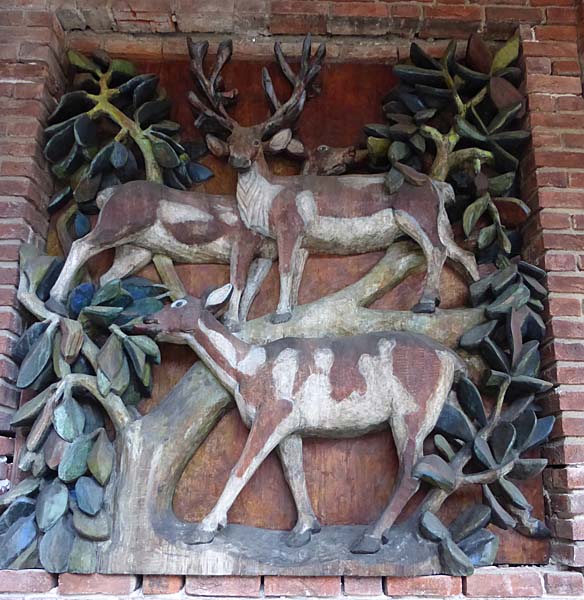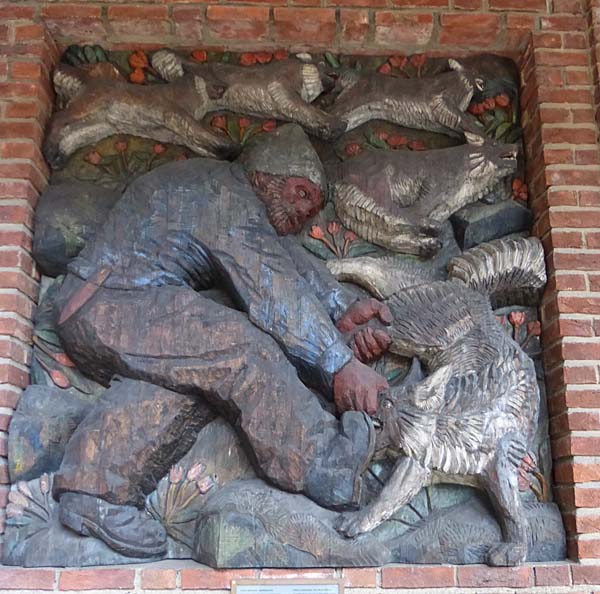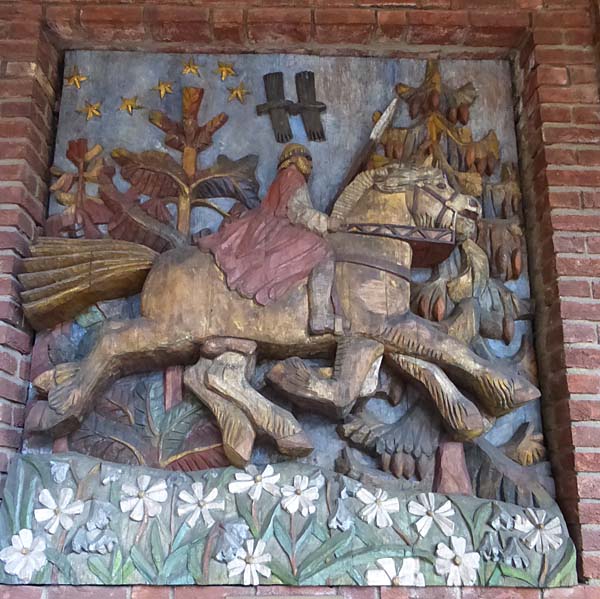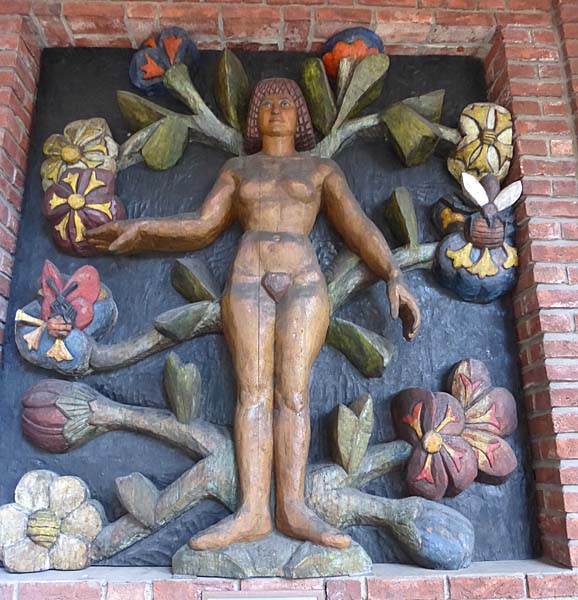 - Other Decoration -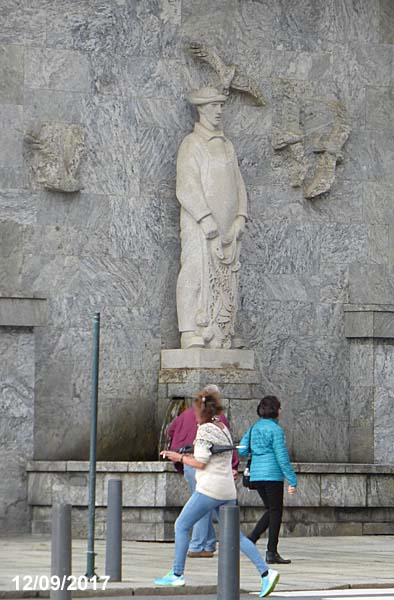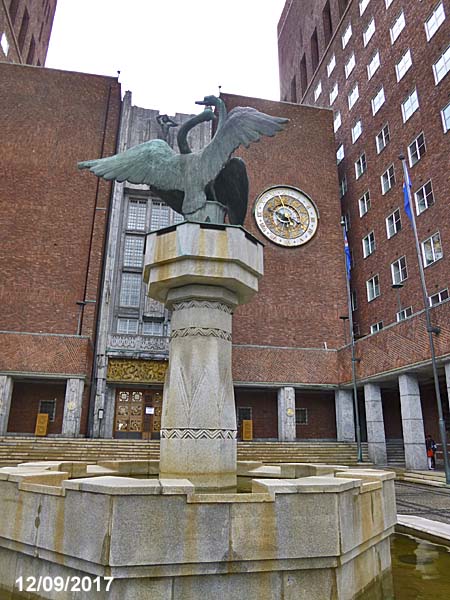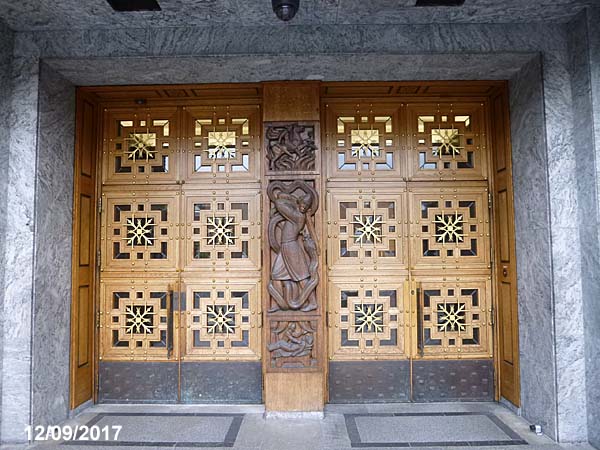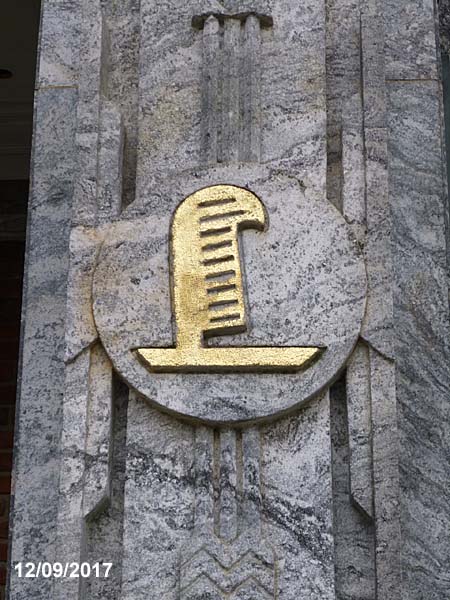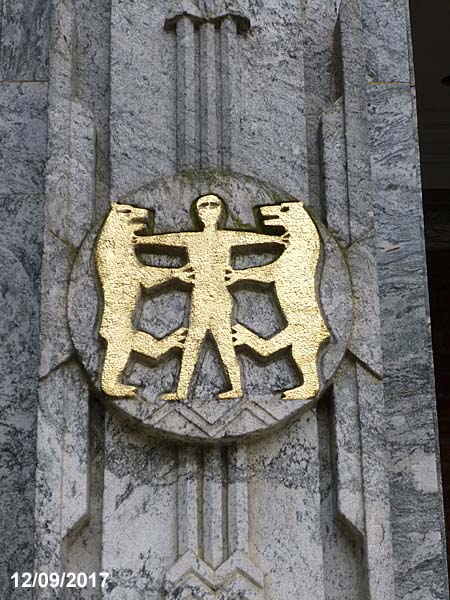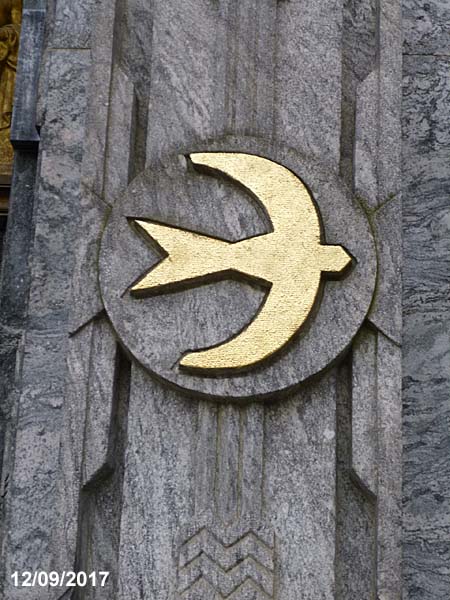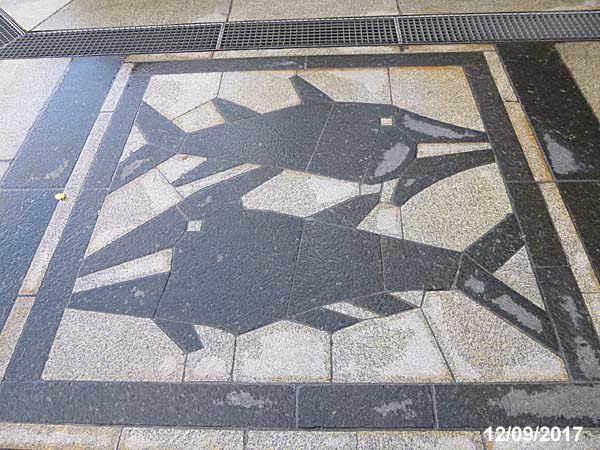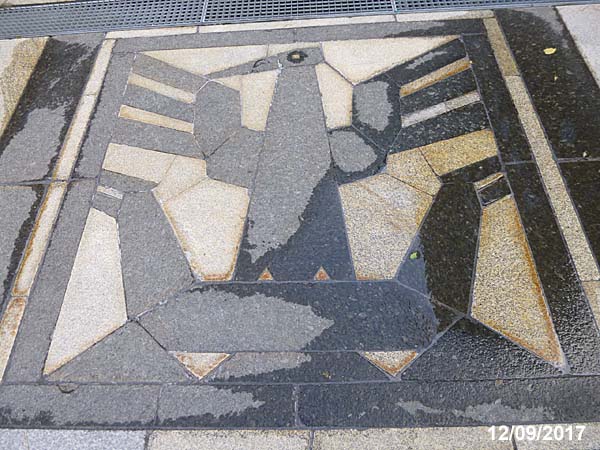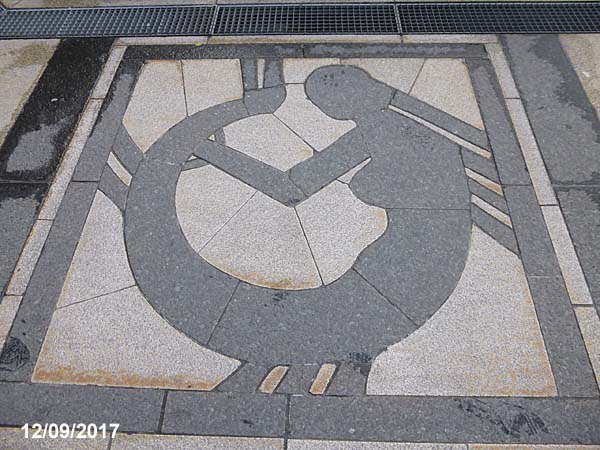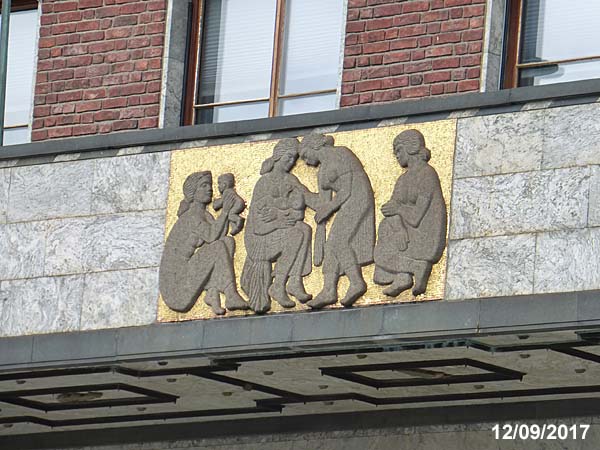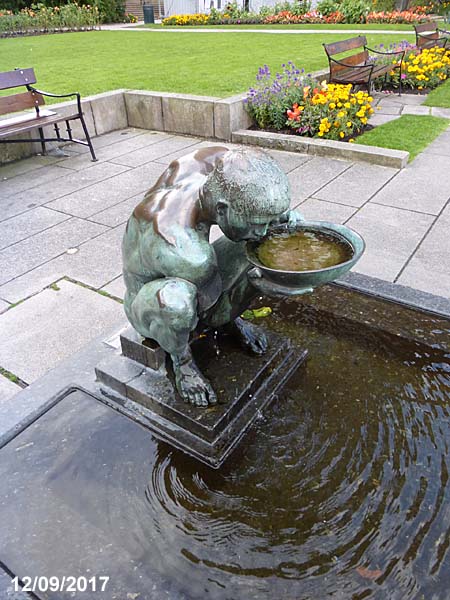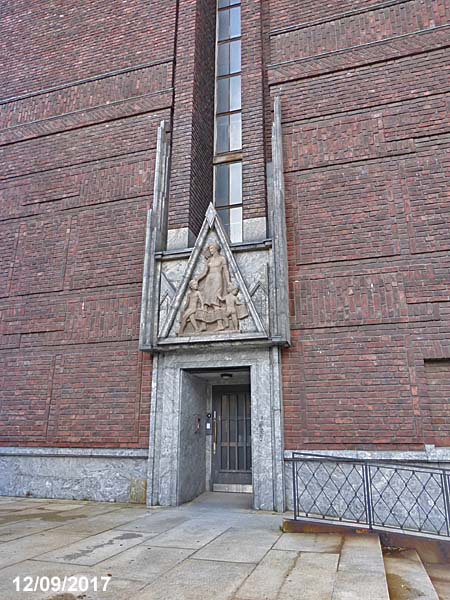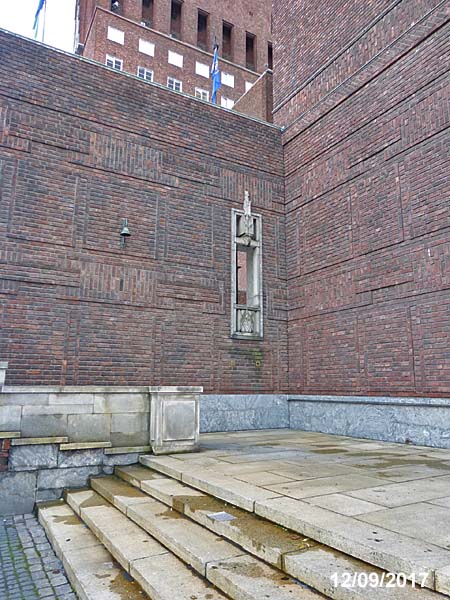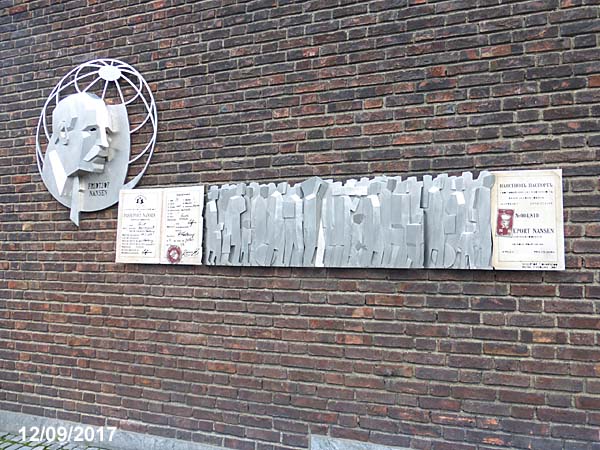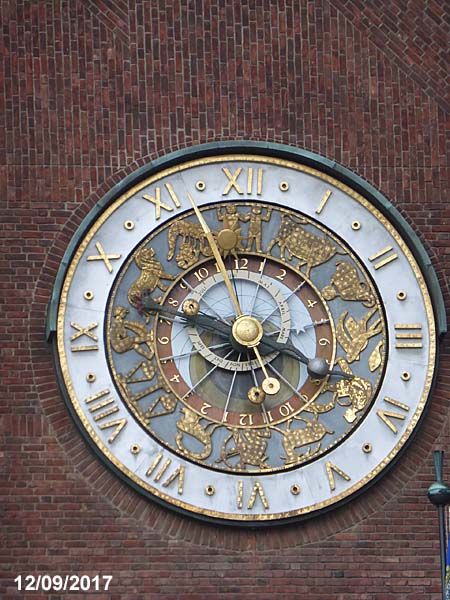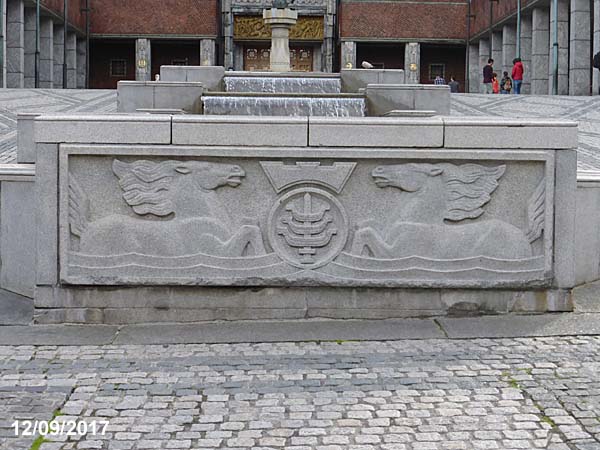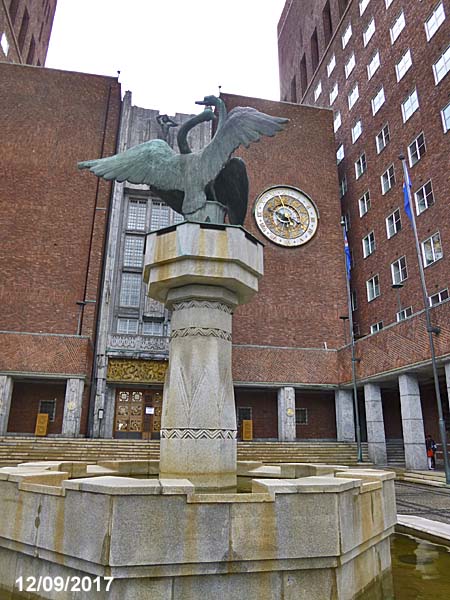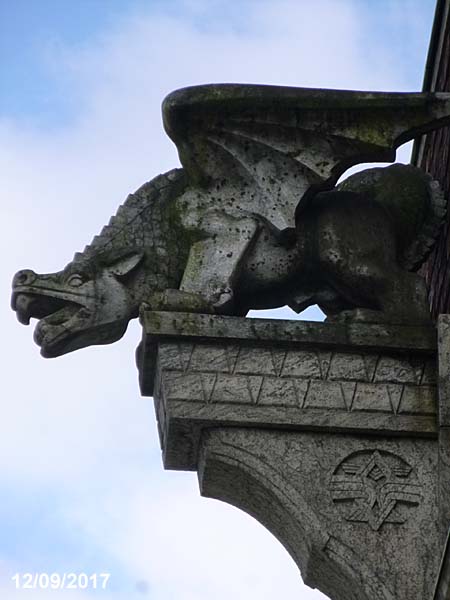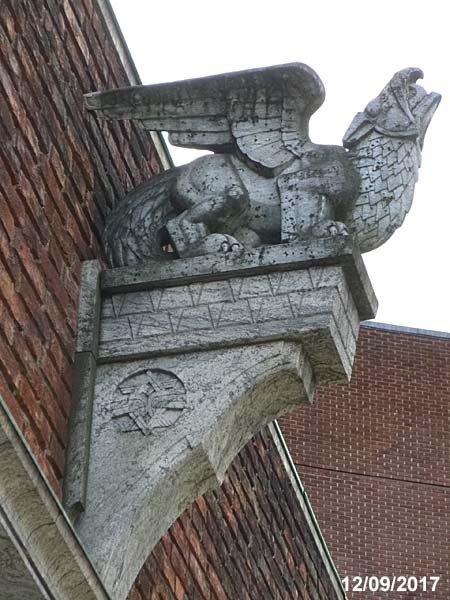 The decoration isn't restricted to the outside of the building. Inside there are a number of spectacular murals. Below is an image of the inside from Wikimedia Commons shown here under a Creative Commons Attribution-Share Alike 3.0 Unported license. The details of the licence can be seen by clicking on the image.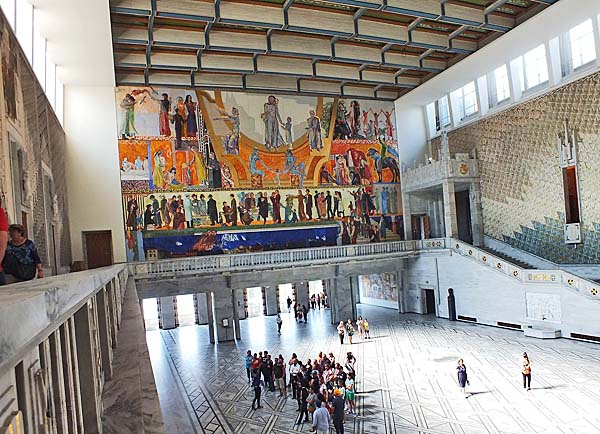 - More views of the City Hall -
- Fridtjof Nansens Plass -