The entrance to the garden memorial is marked by two statues of mariners and between them a dedication.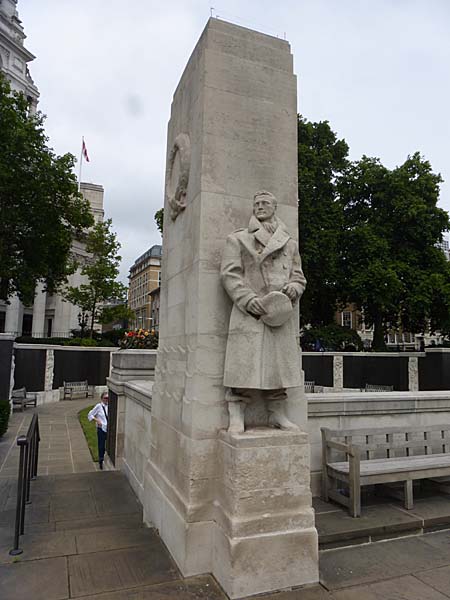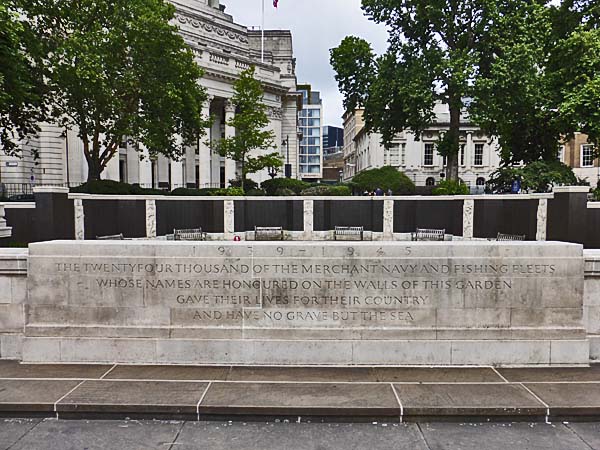 The Dedication reads,
"The Twenty Four Thousand of the Merchant Navy and Fishing Fleets
Whose names are honoured on the walls of this garden
Gave their lives for their country
And have no grave but the sea."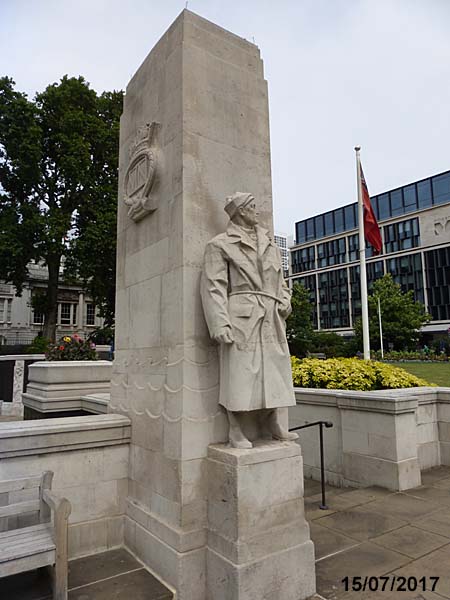 A wall surrounds the garden on which there are bronze plaques bearing the names of sailors. Between the plaques are sculptures with maritime themes.