Fernsehturm - Telecommunication Tower - Stuttgart, Germany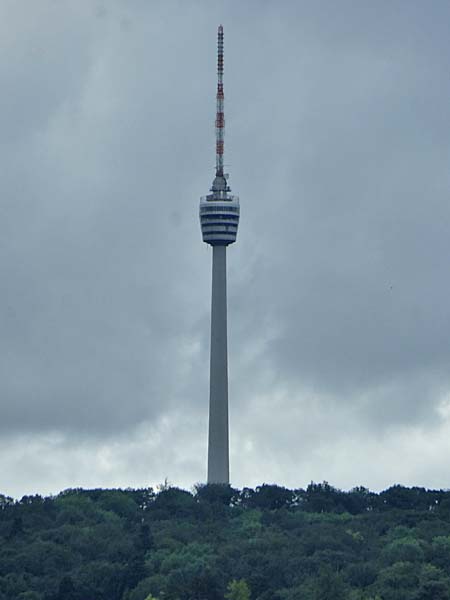 Architect

Heinle, Wischer and Partner

Date Built

Completed February 1956

Location

Jahnstraße 120

Description

Apparently the claim to fame for this telecommunications tower is that it was the first in the world constructed from reinforced concrete, and it is the prototype for many such towers world-wide. Although controversial at first, it quickly became a well known landmark of Stuttgart and a tourist attraction. The observation decks offer views of Stuttgart and beyond to the Swabian Jura and the Black Forest. I gather that the controversy was caused by the choice of construction materials and the cost which was 4.2 million DM.




The tower stands on a hill called Hoher Bopser that is 483m above sea level. The tower to the top of the mast is 216.61m high. There are two observation decks and the Panorama Café. The tower's Wikipedia page says that, "... On 27 March 2013 the tower was closed to the public because of a review of fire safety regulations. The tower was reopened on 30 January 2016 with a refurbished entrance, shop area and new, optimised fire safety precautions."