Congress House, London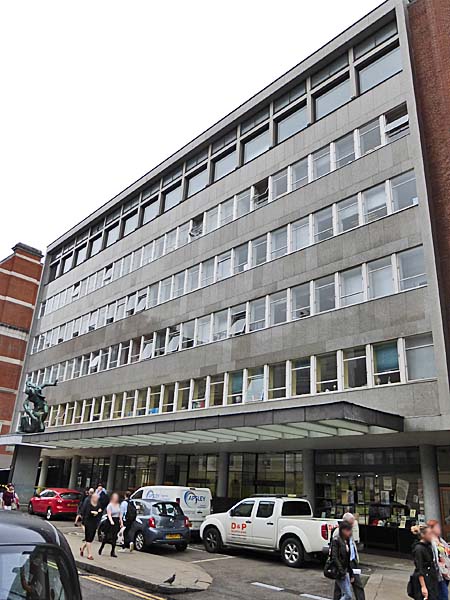 Architect

David du Roi Aberdeen

Date Built

1958

Location

28 Great Russell Street
Description


As the name implies, Congress House is the headquarters of Britain's Trades Union Congress. This Grade II * listed building features a sculpture by Bernard Meadows on a plinth in its forecourt .





The seven-storey office building has continuous bands of windows set within a façade of polished granite and blue tile. It has an E-shaped plan around an internal courtyard. On the west wall of the courtyard there is a pyramidal screen of green marble that acts as a backdrop for the TUC War Memorial by Jacob Epstein.








Close Window