The Westminster Council's Conservation Area Audit for Churchill Gardens points out that in the years following World War II there was an acute housing crisis in London. It was clear to planners at the time that high-density housing was a solution to the problem. Churchill Gardens was a response to that problem and it was one of the first post-war estates to adopt modernist planning principles influenced by Le Corbusier. The solution was to build high within an area that was both green and filled with light. The winners of the contest to develop this area of Pimlico were two young architects, Philip Powell and Hidalgo Moya. Built in four stages, over a 16 year period, they created an estate that comprised 36 blocks arranged over 31 acres that provided 1661 homes. The prominent buildings are a series of towers of nine to eleven storeys but intermingled with them are blocks of three, four and five stories. The Audit document adds that,
"... The estate established new standards of modern accommodation with many innovations, including the first ever district heating system in Britain, which supplied the estate until 1983 by waste heat pumped through a tunnel running from Battersea power station"


Below is the accumulator tower for the district heating system with the now closed Battersea Power Station in the background.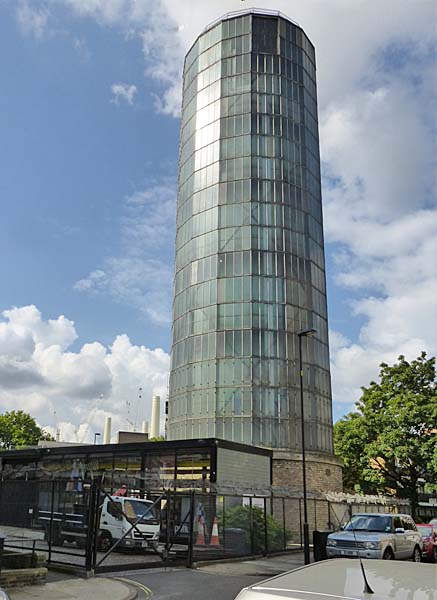 "Coherence of design throughout the estate is achieved through modular repetition of elements such as windows and balconies and use of a limited range of materials: painted concrete frames, pale London stocks, panels of blue engineering brick, and white glazed bricks, glass parapets, metal railings, render and large glazed areas. Through repetition, geometric patterns are created on the facades, which create distinctive arrangements of solid and void elements, projecting and recessed balconies and stairs towers with a range of vertical and horizontal accents. This helps to break down the scale of the blocks."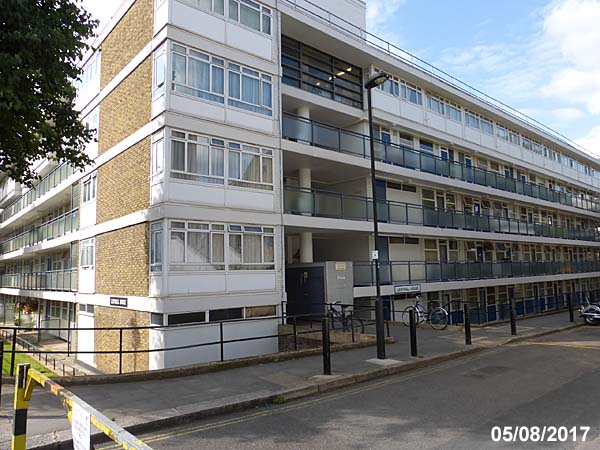 "Strong accents of colour were also part of the original design and detail of individual blocks is colour coded. Bright coloured panels remain in many places below windows in blue green and red and this use of strong colours is continued across other elements through the estate in particular on doors, under the elegant projecting canopies and on the full height rubbish chutes. The use of brick and painted concrete also helps to soften and domesticate the concrete structure and provide some continuity with the brick and stucco properties in adjoining Pimlico. The giant rendered rooftop drums for water tanks and lift shafts give the tallest blocks a dramatic silouhette"



****************************
As I said earlier, the estate was built in four stages.
Stage One: 1946 - 1949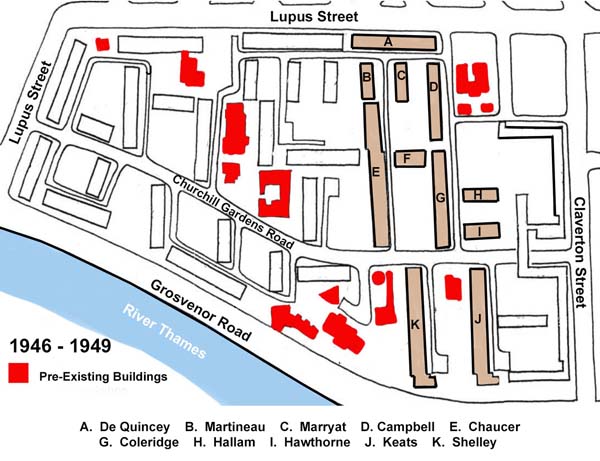 Below: Shelley House beyond the Youth Centre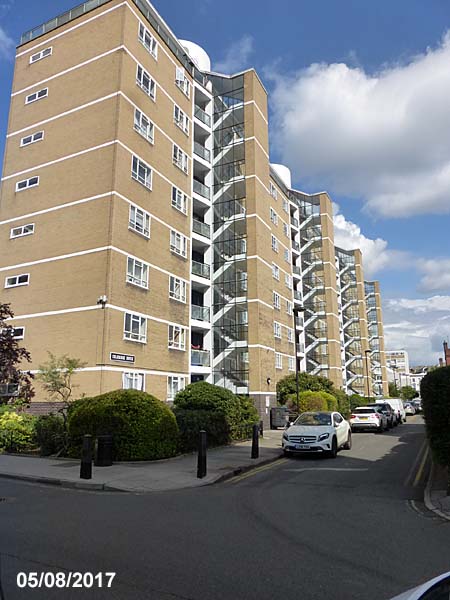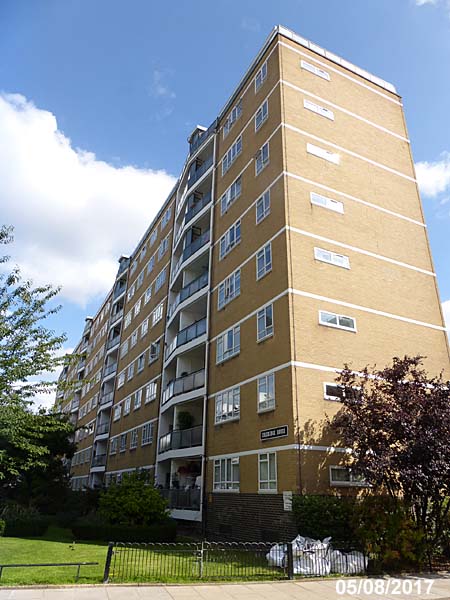 Below: The district heating accumulator tower.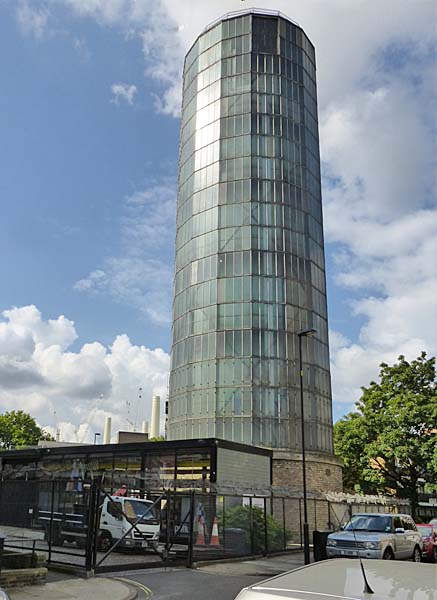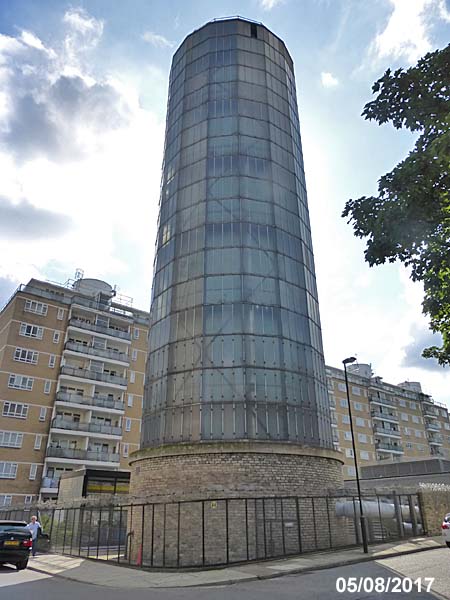 ******************
Stage Two: 1949 - 1952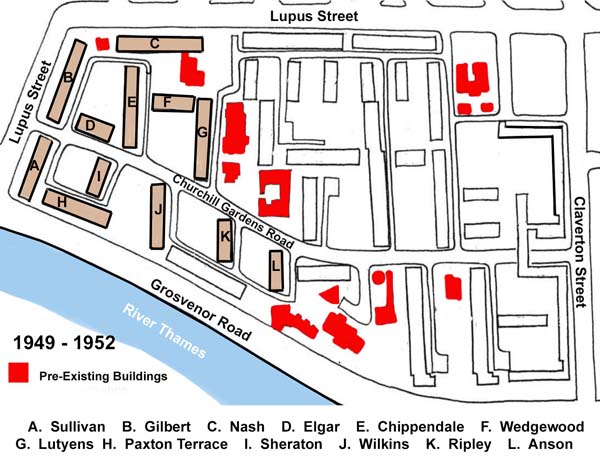 Below: Lutyens House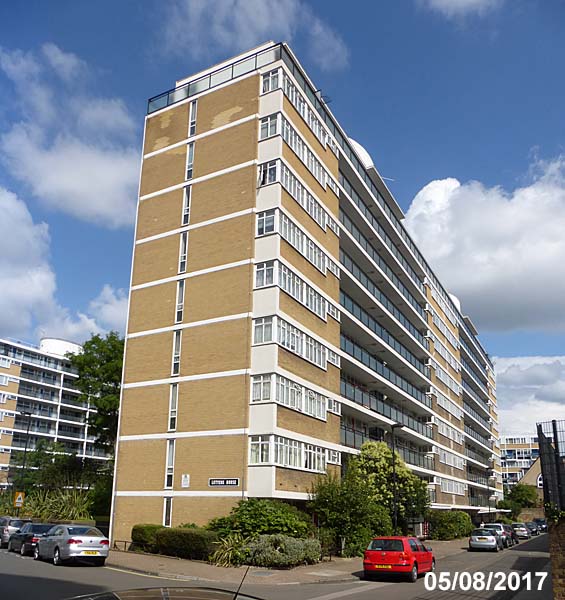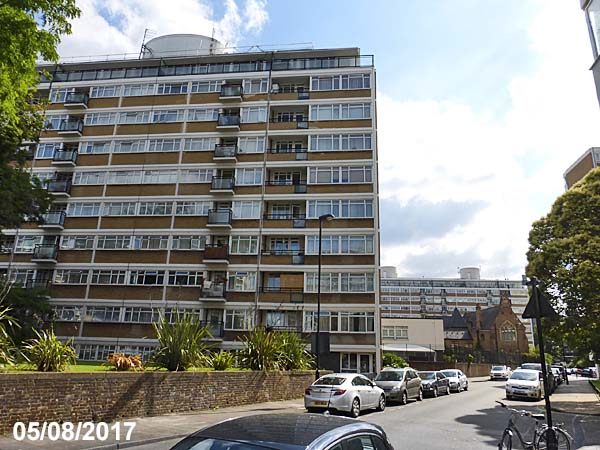 Below left: Gilbert House - Below right Elgar House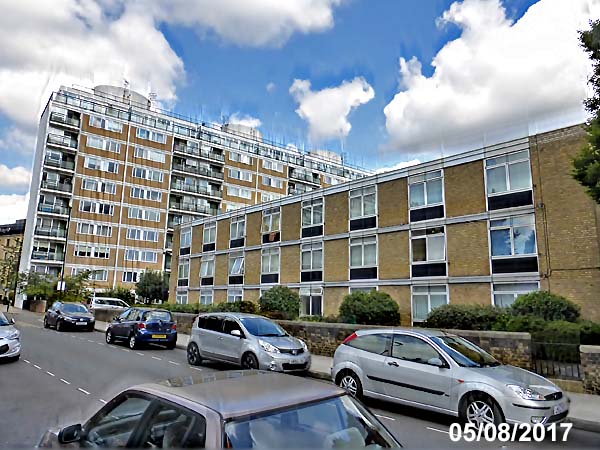 Below right Elgar House - Below left Sheraton House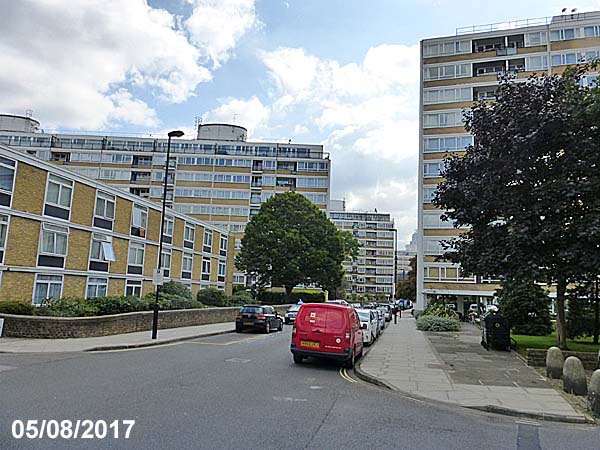 Below: Paxton Terrace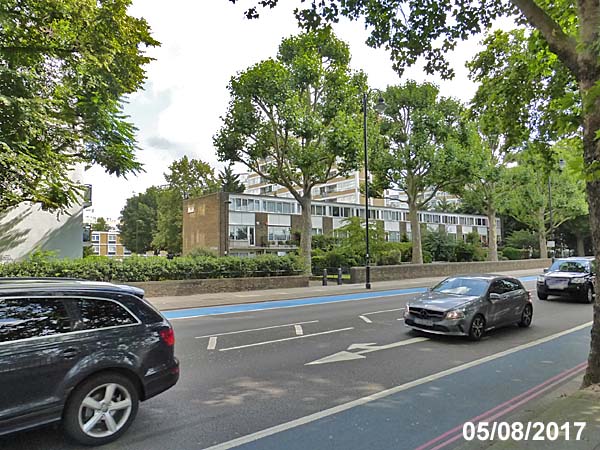 Below left Sullivan House - Below right Paxton Terrace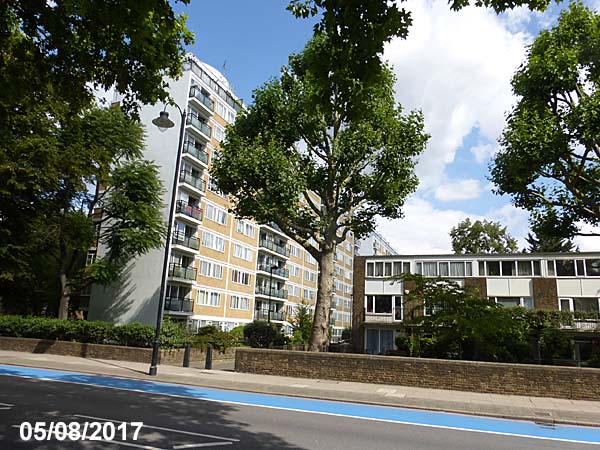 Below: Paxton Terrace with Sheraton House and Wilkins House beyond.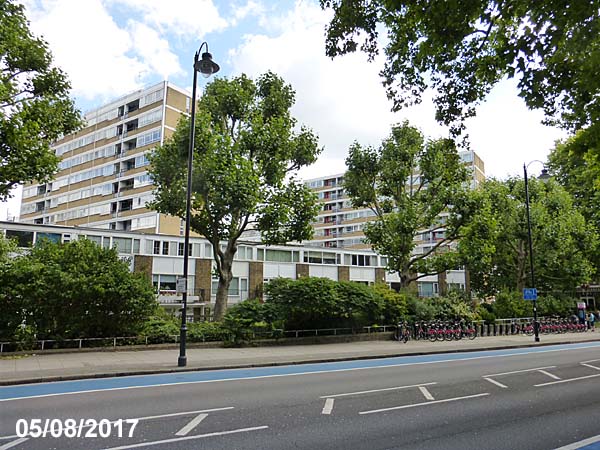 ************************
Stage Three: 1952 - 1957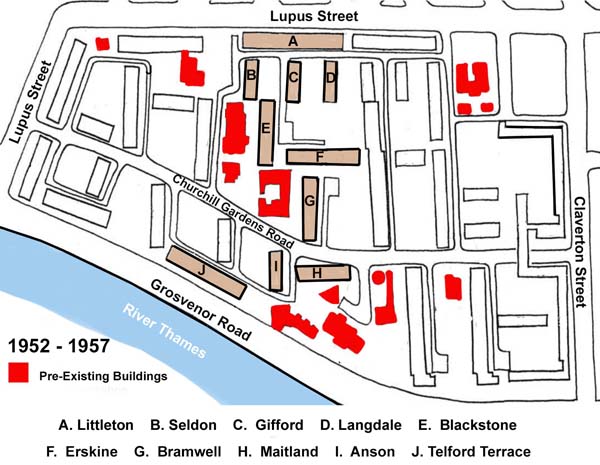 Below left: Maitland House then Anson House.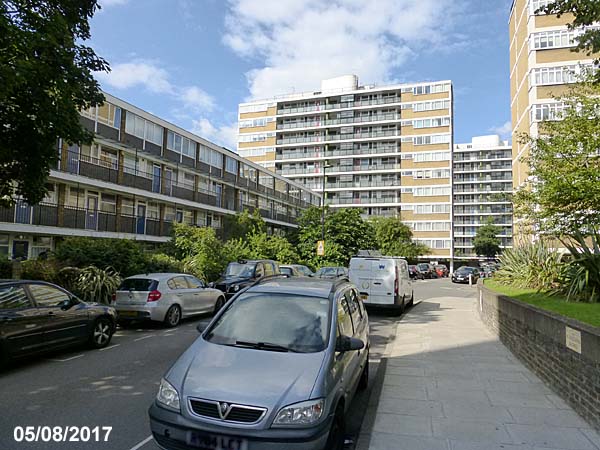 Below: Bramwell House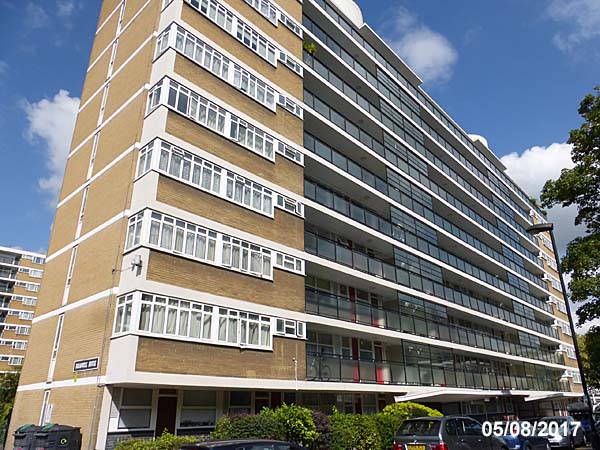 Below: Gifford House beyond St Gabriel's School.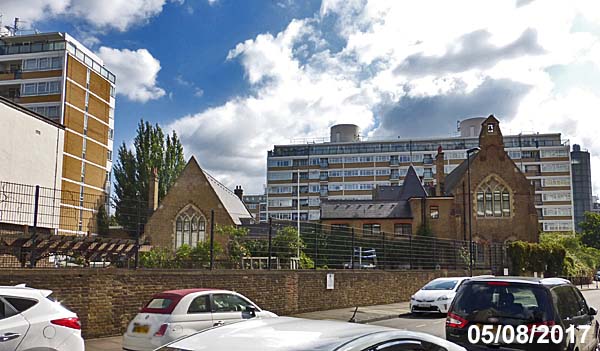 ******************************
Stage Four: 1957 - 1962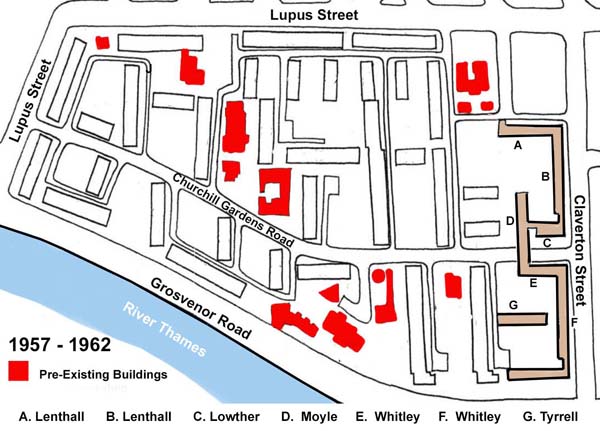 Below: Lenhall House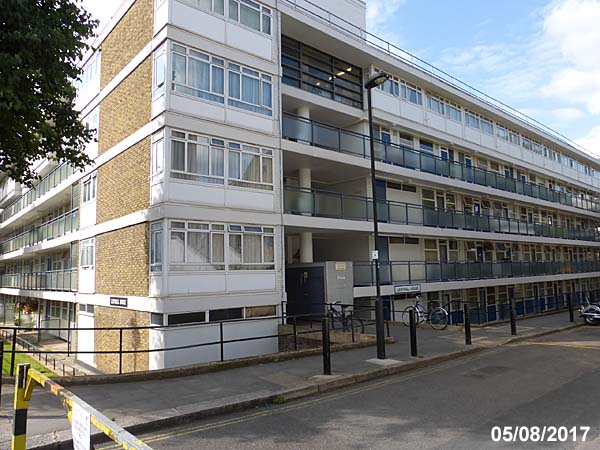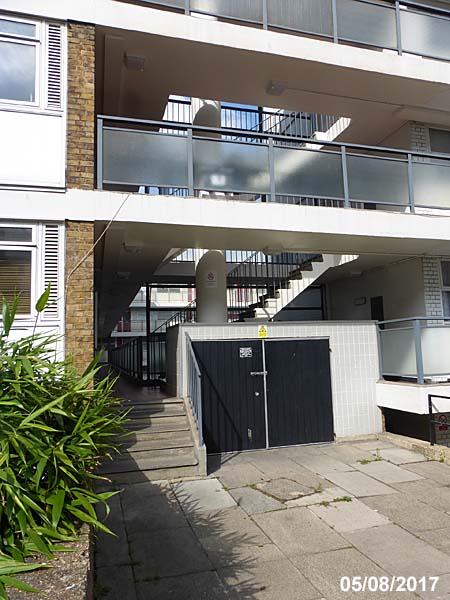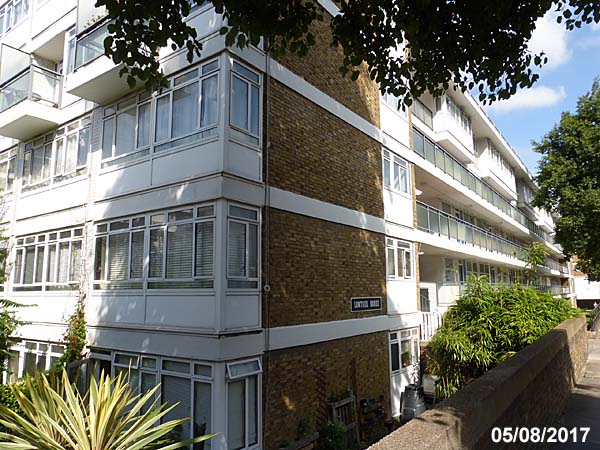 Below left: Whitley House. Above the road: Moyle House.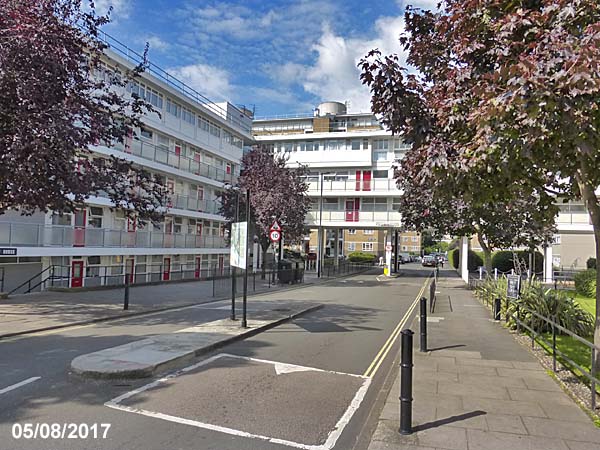 Below: Moyle House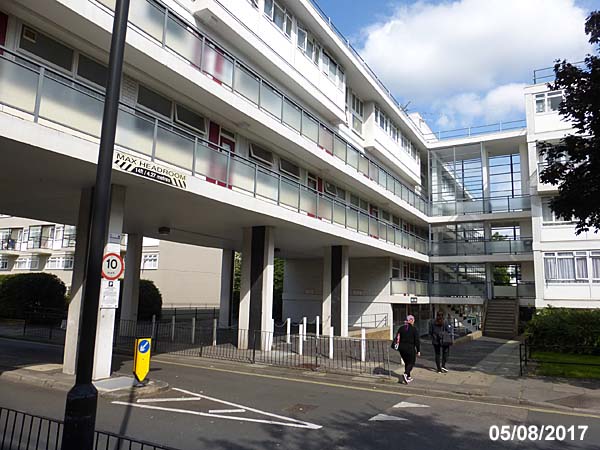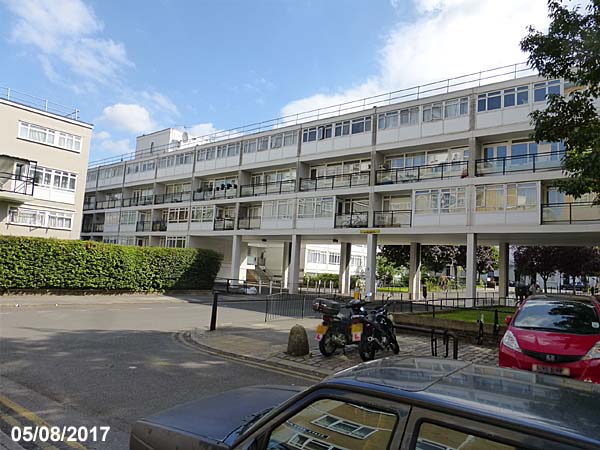 Below: Whitley House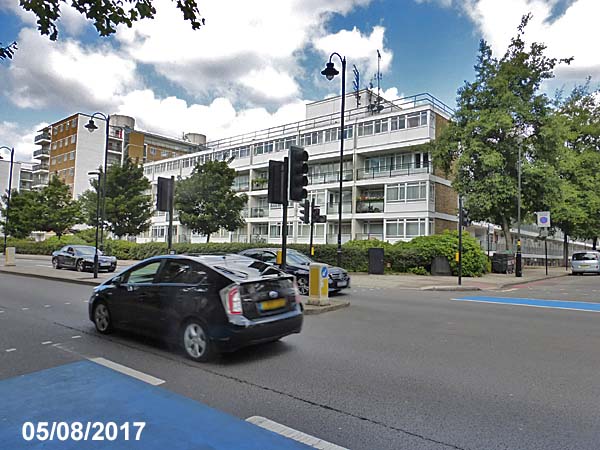 ********************************
Other Images
The "londonremembers.com" website says of this plaque on Shelley House that, "... The Festival of Britain recommended that there be an award for contributions to civic or landscape design, including any buildings, groups of buildings or improvement to the urban or rural scene. The idea of an award was approved and entries were invited. ... building work had to have been started by the end of the war with completion in time for the award judging and the Festival of Britain. The initial end date for entries of September 1950 was extended to March 1951 ...." The plaques were made by Poole Pottery, and sadly some have not worn well."