This Grade II Listed building was built between 1953 and 57 as the headquarters of the National Union of General and Municipal Workers. It was originally called Thorne House. In 1963 the union moved out and in 1964 it was purchased by University College London and renamed Bentham House after the philosopher Jeremy Bentham.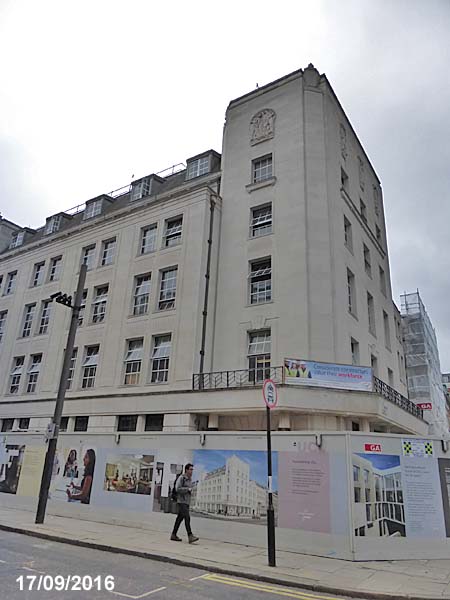 The listing information on the building says it is, "... steel-framed and clad in Portland stone. The mansard roof is covered in slates, and the windows are bronze multi-light casements at ground floor, with steel multi-light casements above. Internally there is extensive use of hardwood timber in joinery, panelling and flooring; and polished stone and terrazzo flooring and wall cladding.
... Each corner of the tower is chamfered, and carved to appear as a column, bearing a flaming urn at the top. Above each of the fourth-floor windows is a carved relief by Esmond Burton, depicting labouring men. ....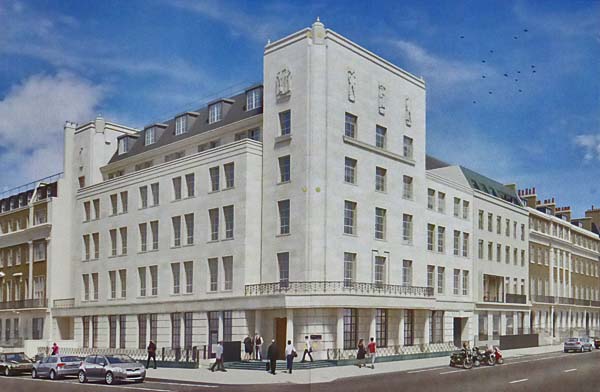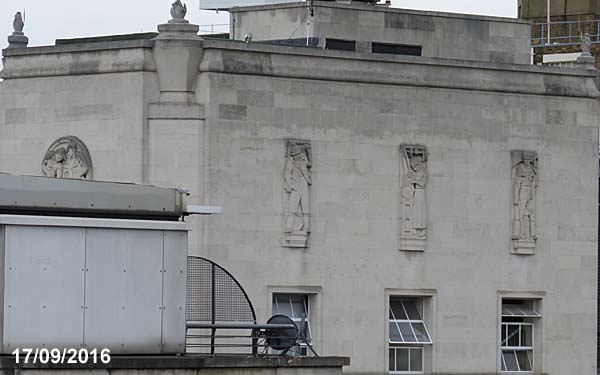 .... The depictions include a metal worker, with anvil and tools; tunnelers with a power-breaker and shovel; a man at a lathe; and three others of various physical labours.
"