2 Willow Road, Hampstead, London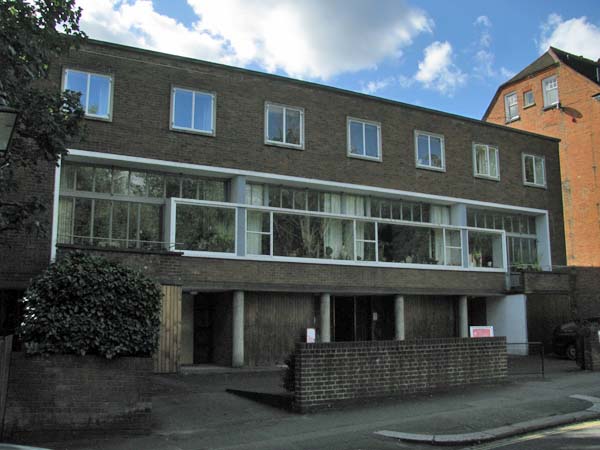 Architect

Erno Goldfinger

Date Built

1939

Location

Willow Road, Hampstead

Description

This modernist residential building, designed by the architect Erno Goldfinger, was originally intended to be a four-dwelling terrace until Goldfinger decided to incorporate the middlle two into one as his family home. Number 1 was rented to provide the Goldfinger with an on-going income and number 3 was sold.

It will probably come as no surprise that in this part of London the idea of demolishing a cluster of cottages to build a modernist building out of reinforced concrete was strongly opposed. Apparently, among the local residents who were speaking out against Goldfinger's plan was Ian Fleming so, once again, it may come as no surprise that Fleming named one of his Bond villains Auric Goldfinger. However, despite the protests, Goldfinger's design was eventually approved.

The building has 3 storeys on the Willow Road side but 4 at the rear looking out onto the garden. The reinforced concrete frame of the building provided support while leaving the inside of the building relatively open and spacious. Goldfinger's design cleverly maximizes the use of space incorporating a remarkable amount of storage and using a spiral staircase for access to the upper floors. He also designed a lot of the furniture. The family's friends in the area included many prominent artists and the house was, and still is, decorated by the works of Marcel Duchamp, Max Ernst, Henry Moore and Bridget Riley

Erno died in 1987 but his wife Ursula lived on in the house until 1994. A house that local residents didn't want built was later handed to the National Trust, along with its contents, by the son of one of its most vociferous opponents. Then controversy rained again, this time on the Trust, for adding a modernist, concrete, building to its collection.