Vue West End, London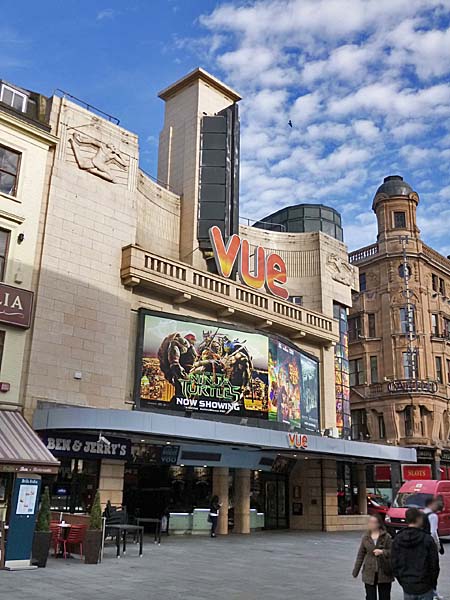 Architect

Thomas Somerford and A. E. Stone

Date Built

1938

Location

Coventry Street

Description


The Vue West End occupies a site that has been home to a number of theatres/cinemas. In the 1800s the Daly Theatre sat on this corner. It was replaced by the Warner Village Cinema and then in the 1930s what we now see as the Vue West End.

The building features a tiled facade and two sculptural panels by E. Bainbridge Copnall. The male figure on the left representing "Sound" ....



... and the female on the right representing "Sight".





Close Window