Victoria House, Bloomsbury, London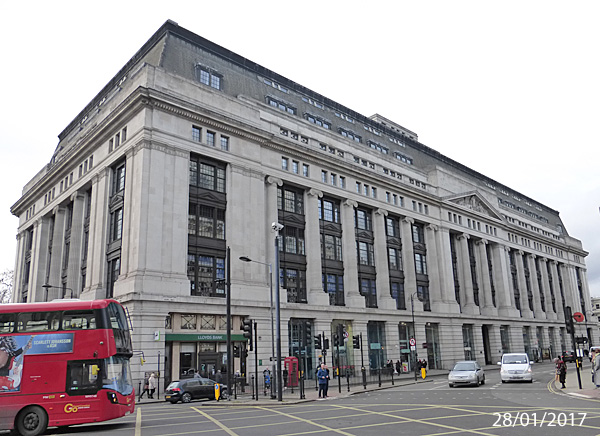 Architect


Charles William Long

Date Built

1926 - 1932

Location

Bloomsbury Square, London WC1

Description


Victoria House gets its name from the fact that it was commissioned as the headquarters of the Liverpool Victoria Insurance Company. The architect was Charles William Long. The Grade II Listed building comprises 8 storeys with a basemnent and sub-basement. It occupies a rectangular island site with facades on Bloomsbury Square, Bloomsbury Place, Vernon Place and Southampton Row. The building is steel framed and clad in Portland stone. It features sculptures by Herbert William Palliser and ornamental brasswork by the Bromsgrove Guild. There are retail units on street level along Southampton Row.


Close Window