The Troxy, Commercial Road, London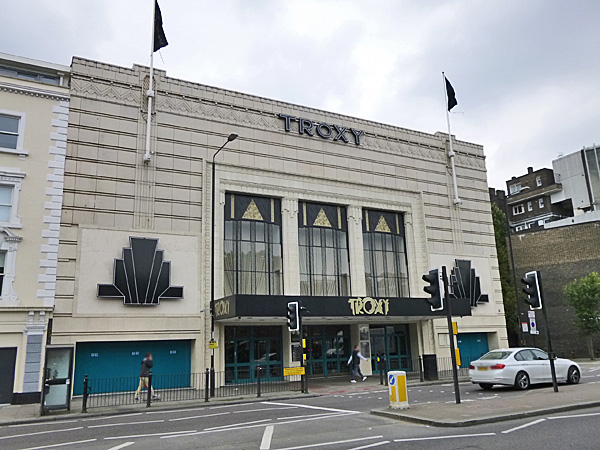 Architect
George Cole

Date Built

1933

Location

490 Commercial Road

Description

This grade II listed cinema was, at the time of its opening, the largest cinema in England with seats for 3,520. It also featured a Wurlitzer organ, a revolving stage and spectacular art-deco decoration. Named initially as the Trocadero, it was known affectionately as the Troxy which is now its official name.



It ceased to operate as a cinema in November 1960, when along with many other cinemas attendances declined as televisions became more common.



Apparently it became home to the London Opera Centre between 1963 and 77 after which in the 1980s Mecca Bingo moved in and removed parts of the stalls to accommodate tables. In 2014 the Troxy says of itself that it is, "... deemed to be London's most versatile venue, hosting anything from live concerts to company conferences, from indoor sports to weddings. .... The current owners, Ashburn Estates, have restored the venue as much as possible to its original glory, whilst incorporating the needs of today's event requirements."



Close Window