Trinity Court, London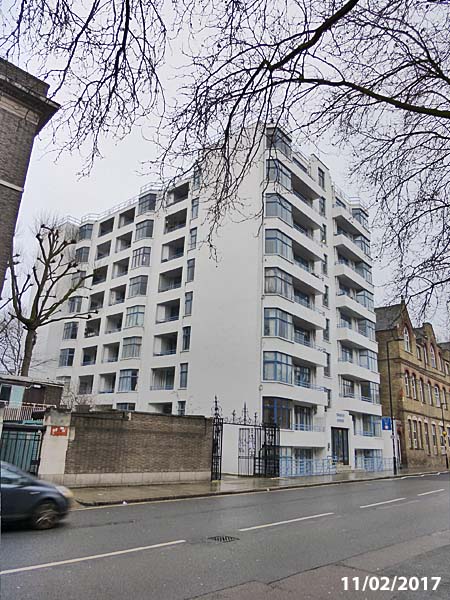 Architect


F Taperell & Haase

Date Built

1934 - 35

Location

254 Grays Inn Road, London, WC1X 8JX

Description

The "modernistbritain.co.uk" website has an interestring article about Trinity Court. They describe it as a fine example of the modernist aparttment buildings to be found across London. They explain that Trinity Court is an, "... eight storey apartment block, rectangular in plan, with the shorter sides parallel to the street. The front and rear elevations project slightly at each side giving a Roman 'I' footprint to the building. The main elevation features a central entrance with double doors, with decorative tracery in the windows. Above the doors the entrance features a stepped pediment carrying the building name."



"The entire outside of the building is rendered and painted white, in contrast to the traditional Victorian and more recent brick buildings on that section of Grays Inn Road. The balustrades of the balconies and window frames are painted an attractive light blue colour. The external appearance of the building has been preserved and windows, balconies and balustrades all appear unaltered."

Close Window