Sunlight House - Quay Street, Manchester, UK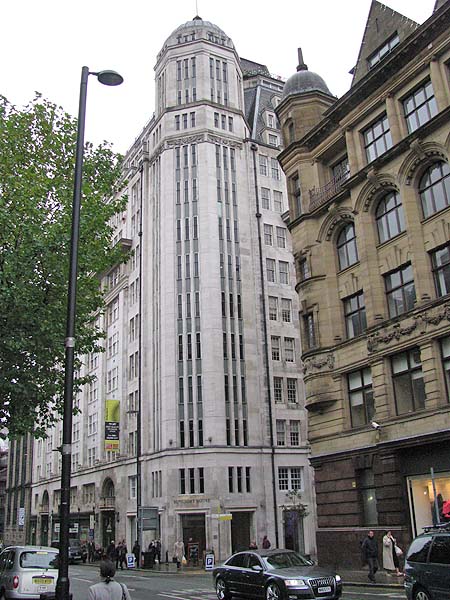 Architect

Joseph Sunlight
Date Built

1932
Location

Quay Street, Manchester

Description

Sunlight House is a huge Art Deco office building of Portland stone sitting near the corner of Quay Street and Deansgate. It rises 10 storeys and then has 4 further tiered attic floors. When it was built it was the highest building in the city. In the basement is a swimming pool that apparently was opened by the movie star, Douglas Fairbanks Junior.

The building is named after its architect Joseph Sunlight who was born in Belarus. Sunlight's father was a cotton merchant. It is suggested that the family took their name from Port Sunlight near Liverpool. Joseph Sunlight had his architectural practice in offices in St Ann's Square and is thought to have designed and built more than 1000 houses in Prestwich and it is claimed that by 1921 he had created more than one million pounds' worth of property. He had a brief career as an MP representing Shrewsbury.