St. John's Wood Underground Station, London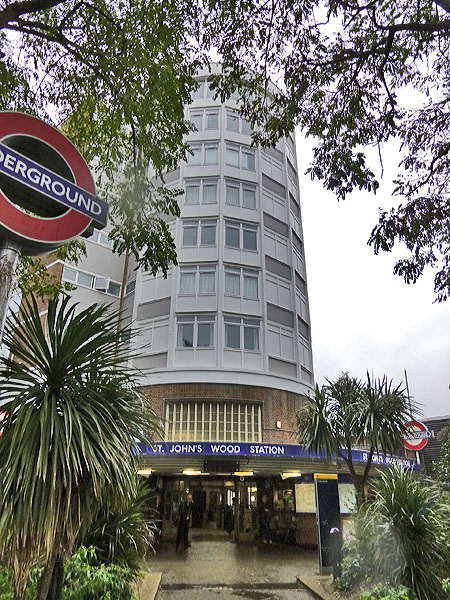 Architect

S. A. Heaps

Date Built

1939

Location

Wellington Road and Acacia Road

Description

The St. John's Wood Underground Station features a drum shaped ticket hall and curved flanking wings. A neighbouring residential complex features a circular tower that sits atop the original station building.



The Pevsner Guide says of the tube station that it has a, "far-projecting canopy above the entrance." Adding that it also has, "Windows with narrowly set concrete mullions, a feature that distinguishes this and some later stations from the earlier ones by Holden."





Various sources say that in the 1980s the squat brass art deco uplighters were removed from the station but, as you can see below, they appear to have made a reappearance.

Close Window