St. John's Court Flats - Finchley Road, Greater London, UK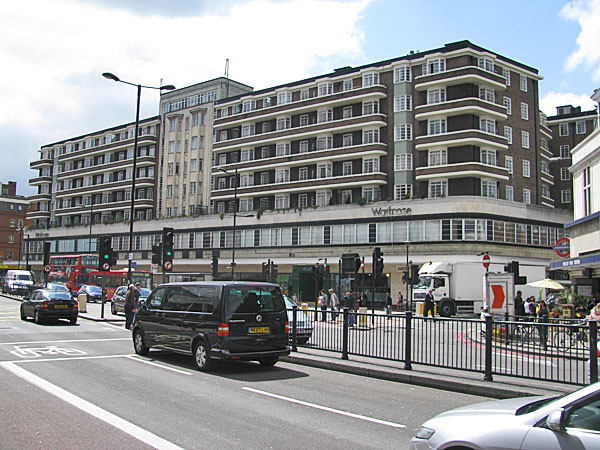 Architect

T. P. Bennett
Date Built

Completed 1938
Location

191 - 217 Finchley Road, London NW3
Description


Originally the building housed stores on the first three floors with five floors above accommodating 96 flats. The architect faced the lower storeys with brick and artificial Portland stone. The building style has been described as "ocean liner". The John Barnes store occupied the building from the outset but in 1940 it was purchased by the John Lewis partnership. In 1981 the department store was closed. A Waitrose store now occupies the ground floor.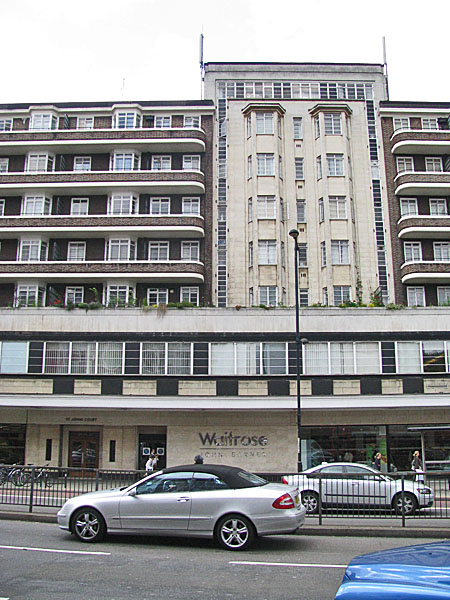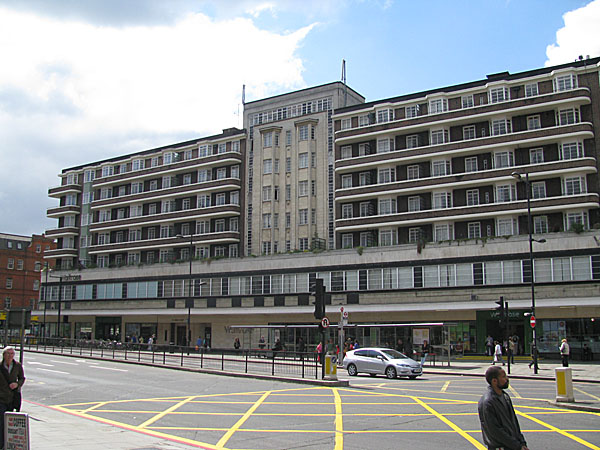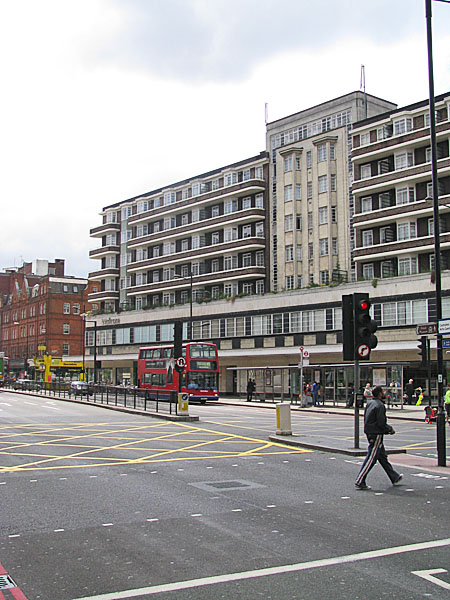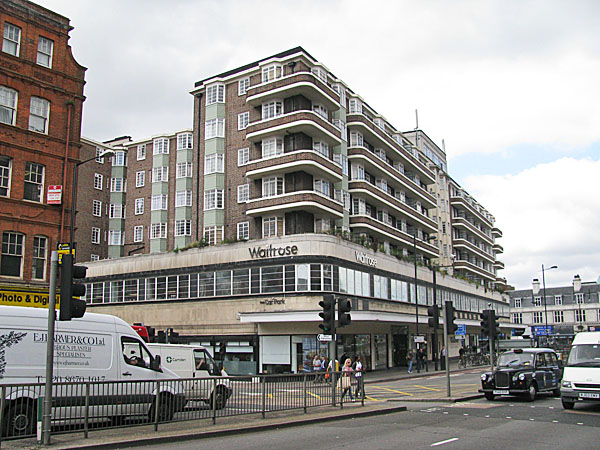 Close Window