Somerville College Chapel, Oxford, UK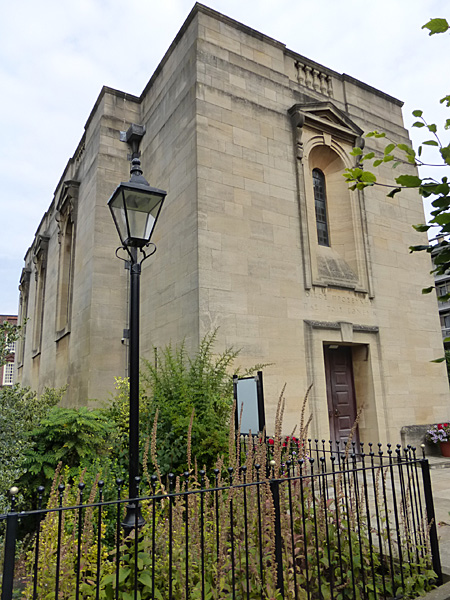 Architect

Courtney Thebald

Date Built

1935

Location

Somerville College

Description

Pevsner describes the Somerville Chapel as, "bleakly classical, ashlar, of three windows with narrower altar and lobby protections, bleak also inside - unloved-looking somehow." I'm not sure I agree.

The college website explains that, "... In 1935 the Chapel was opened, following a generous donation from a former student, Emily Georgiana Kemp. Kemp was an adventurer, writer and artist, and came from a wealthy Baptist family. Through her extensive travels she had developed an interest in the world's religions and a wide, inclusive vision of Christianity. It was her desire that the Chapel, although dedicated to Christ, would be a place where members of all nationalities and religions could pray. The inscription on the outside of the Chapel in Greek translates as 'A House of Prayer for all People.' "