Svolvær Church, Lofoten, Norway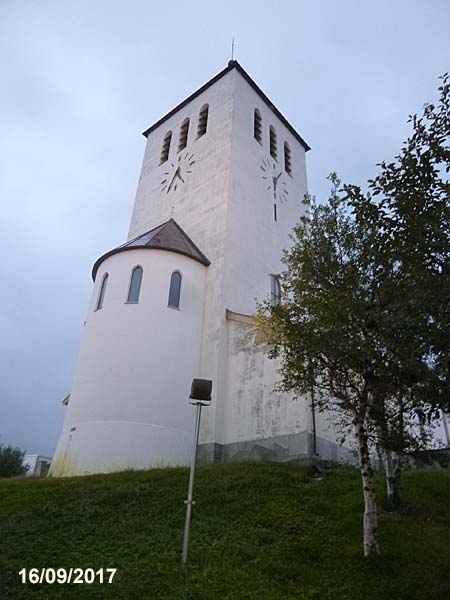 Architect

Harald Sund; August Nielsen

Date Built

1934
Location

Kirkegata, Svolvær
Description

Svolvær is a town of 4,487 people built around a small harbour in the Lofoten Islands. In an elevated position, above the town centre, is Solvaer Church.



The Arkitekturguide website says of it that, "... The prominence of the church is emphasised by its white colour. ... It is a small, long church with a steeple located above the choir. Located towards the west is the entrance and the building is terminated in the east with an apse. ....



....The white plastered church is constructed of concrete and has tall and narrow arched windows. A steep-pitched saddle roof crowns the nave, while the steeple is terminated with a pyramidal roof and a short spire. All of the roofs are covered with slate. The steeple is positioned above the choir. Both the choir and the steeple have square-shaped plan forms. This type of positioning is distinctively unique - the steeple is typically positioned above the west entrance of a church. The sacristy is situated adjacent to the choir wall in the south."


Close Window