Waterstone's, Piccadilly, London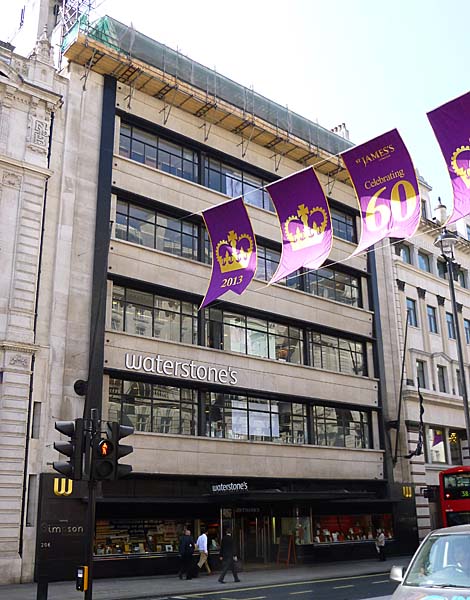 Architect

Joseph Emberton

Date Built

1935

Location

203 - 206 Piccadilly W1

Description

This Waterstone's book shop on Piccadilly was originally the "Simpson of Piccadilly" store which, apparently, was the largest menswear shop in the UK. Simpsons traded in this building until 1990. In 1999 it was sold to Waterstone's.




Edward Jones & Christopher Woodward in their "Guide to the Architecture of London" say that the building was the result of a collaboration between the architect Joseph Emberton, the engineer Felix Samuely and the designer Laszlo Moholy-Nagy. They explain that, "The structure of Simpson's followed Samuely's first all-welded steel frame in England, for Mendelsohn's De La Warr Pavillion, Bexhill."



The building's Wikipedia entry describes the main elements of the building as, " ... large bands of Portland stone alternating with strips of windows spanning the whole building width .... (a) Travertine marble staircase spiralled up the centre of the building, " It also featured, " ... distinctive non-reflecting concave windows along the street level at front and back – the first in the country at the time. The design is distinctly modern in comparison to the regular architectural style of the time"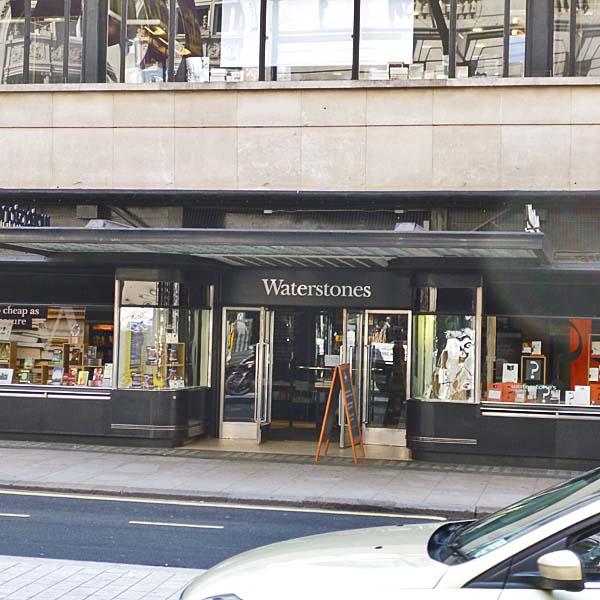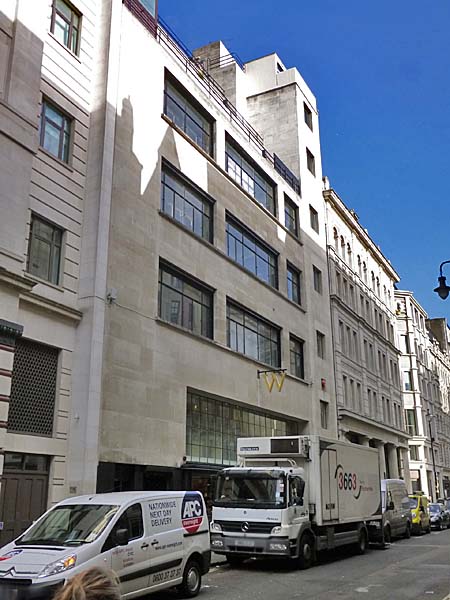 Close Window