In 2015, when I took these images, the Seymour Leisure Centre described itself as offering, "... fantastic facilities include a 100 station Gym, 30m Swimming Pool, Climbing Wall, Group Exercise Classes Sports Hall, Jungle Gym, Nursery, Spa and Beauty Salon. Activities include Football, Basketball, Badminton, Volleyball, Squash, Table Tennis, Swimming lessons, Kids Activities, Kid Parties, Personal Training, Beauty Treatments, Physiotherapy, Marshal Arts." However, as the foundation stone indicates, it was established originally by Marylebone's Baths and Washouses Committee as part of an ongoing movement to provide local residents with the facilities to clean their clothes and themselves at a time when that wasn't possible in their own homes.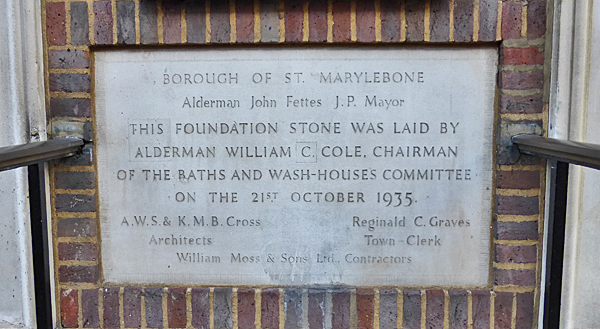 John Timbs in "Curiosities of London" dated 1867 explained that, "Baths and Wash-Houses, for the working-classes, originated in 1844, with an "Association for Promoting Cleanliness among the Poor," who fitted up a Bath-house and a Laundry in Glass-house Yard, East Smithfield; where, in the year ending June 1847, the bathers, washers, and ironers amounted to 85,584; the bathers and washers also gave whitewash, and lent pails and brushes, to those willing to cleanse their own wretched dwellings. . . . This successful experiment led to the passing of an Act of Parliament (9 and 10 Vict. c.74), "To Encourage the Establishment of Baths and Wash-houses." A Committee sat at Exeter Hall for the same object; a Model Establishment was built in Goulston-square, Whitechapel; and Baths and Wash-houses were established in St. Pancras, Marylebone, St. Martin-in-the-Fields, and other large metropolitan parishes."

The Grade II Listed building was designed by the council architect, Kenneth Cross, and after 78 years has retained most of its art-deco features. When it was listed, English Heritage described it as exhibiting a, "...Renaissance 'palazzo' style". The main entrance is on Seymour Place through, "Revealed metal doors, in Art Deco style, set in 3 semi-circular arched stone architraves..."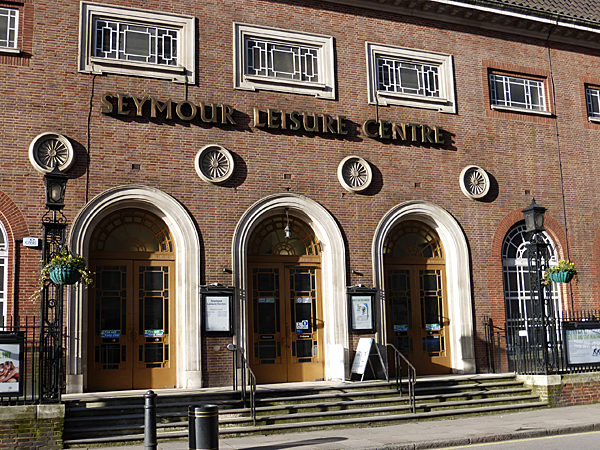 The building is faced in purple brick with red brick architraves and Portland stone dressings. The gabled roof is clad in Spanish tiles.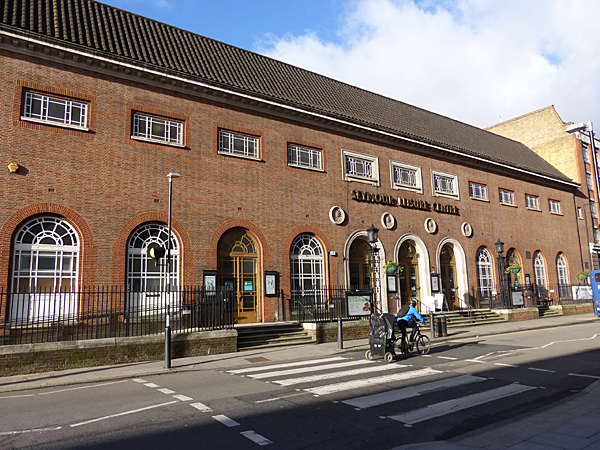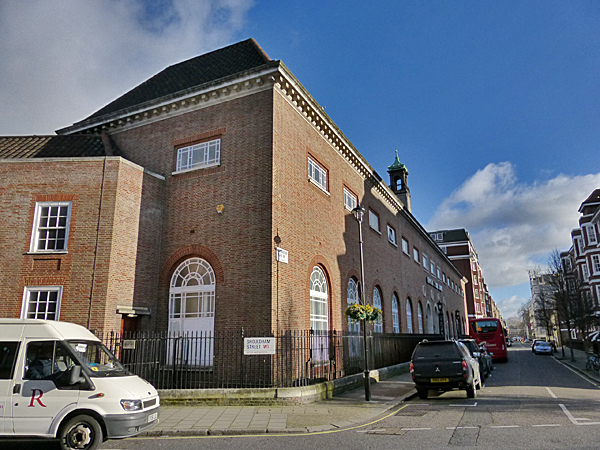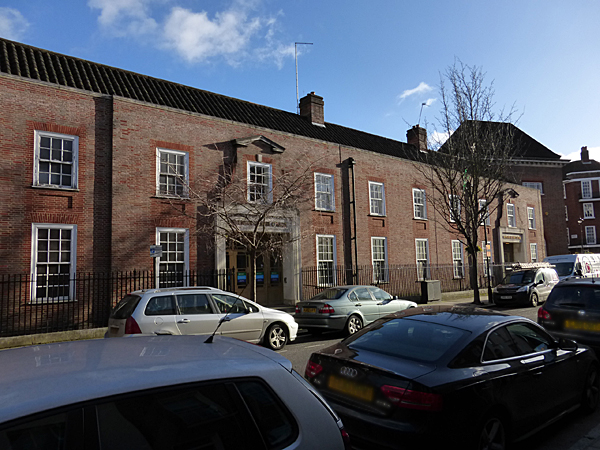 "Main (large) swimming pool is roofed over with reinforced concrete elliptical arches supporting windows of stepped section, directly derived from The Royal Horticultural Hall of 1927-8 .... The pool, built so as to convert into cinema, sports or meeting hall as desired, is surrounded by spectator galleries with metal balustrades
..."