A bust of Grey Wornum is located in a small alcove beside the staircase in the entrance hall of RIBA Headquarters. George Grey Wornum's submission was selected, from over 3600 entries, in a competition to design a new home for RIBA in the 1930s.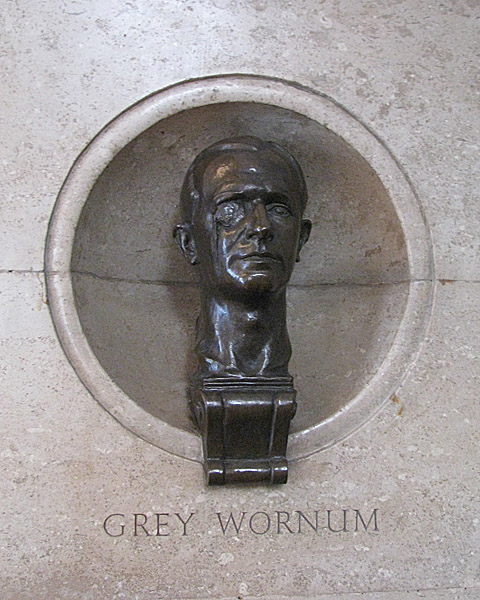 The foundation stone was laid in 1933.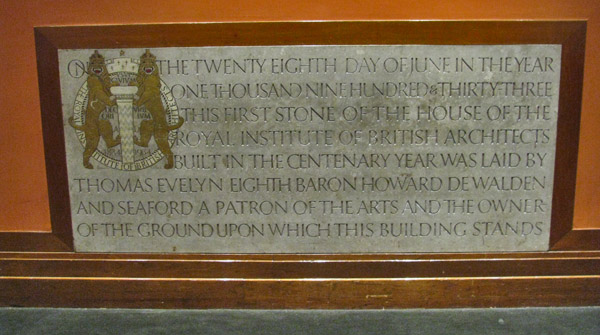 RIBA say of their home that, "As befits the headquarters of the British architectural profession, 66 Portland Place is a showpiece of design and craftsmanship. ... Completed in 1934, the building was opened by King George V and Queen Mary. Art and craft are everywhere, from the decorated bronze front doors and sculpted figures either side of them ...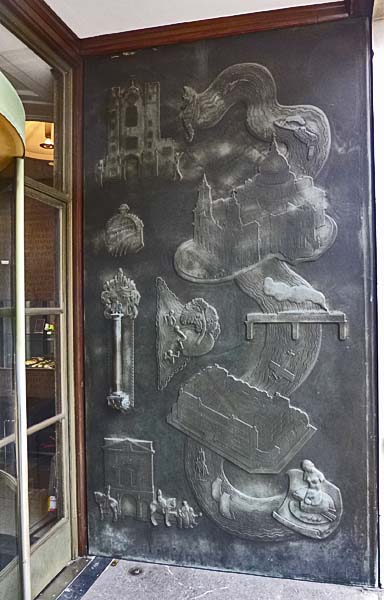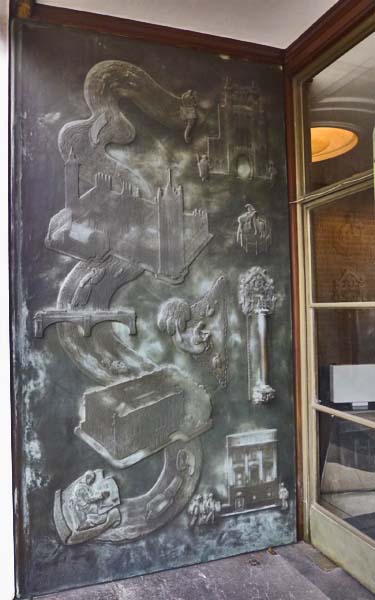 ... to the etched glass screens and wooden paneling that can be found throughout the interior."

The building features exhibition galleries, a spectacular lecture theatre (see below) .....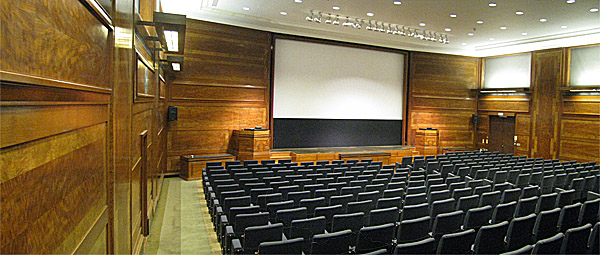 (A large canvas occupies the back wall. It depicts the 'Empirewide scope of the RIBA' by Copnall and Nicholas Harris.)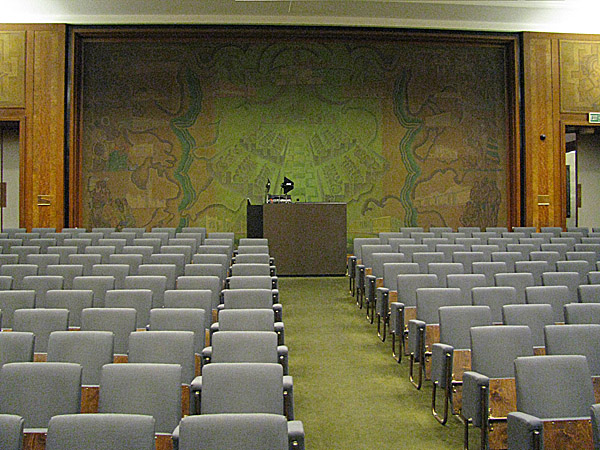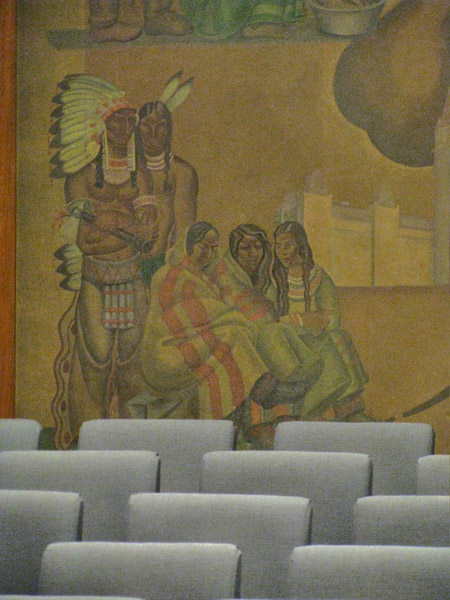 .... what is generally accepted to be the finest architectural library in the world. (The rounded ends of the bookcases are radiators) ....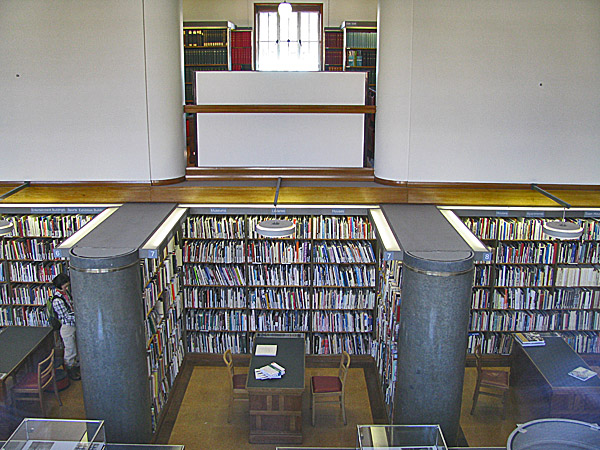 ... The RIBA Board Room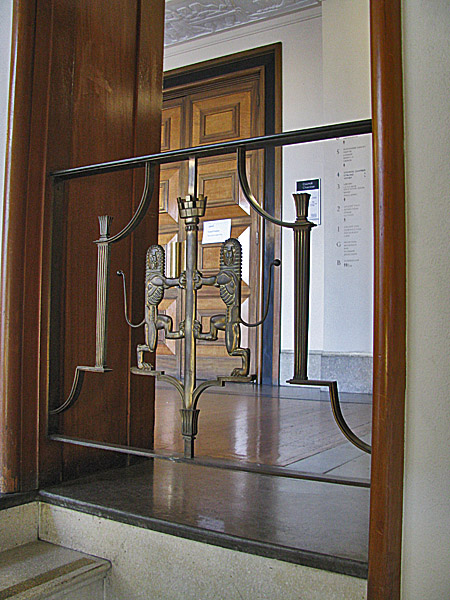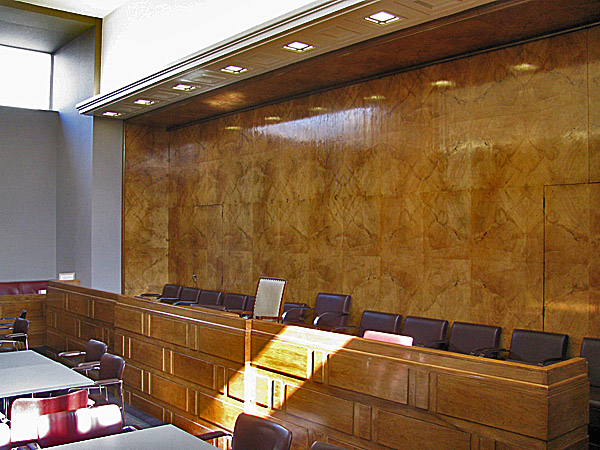 ... A variety of meeting rooms and the Florence Hall home of the RIBA café ...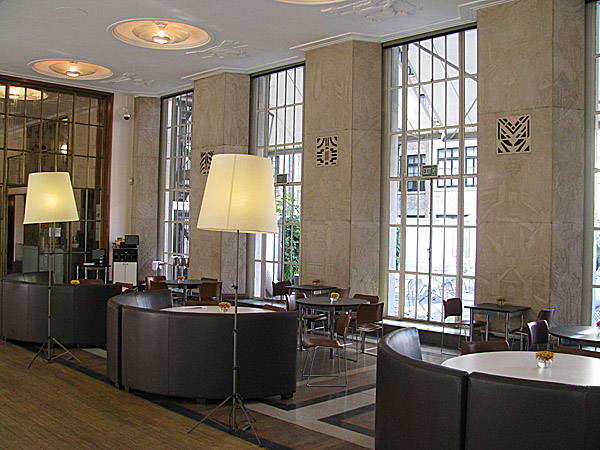 Beautiful artwork is everywhere including the set of six engraved and sandblasted glass panels, by Raymond McGrath, in the doors leading to the terrace. They depict the six great periods of architecture.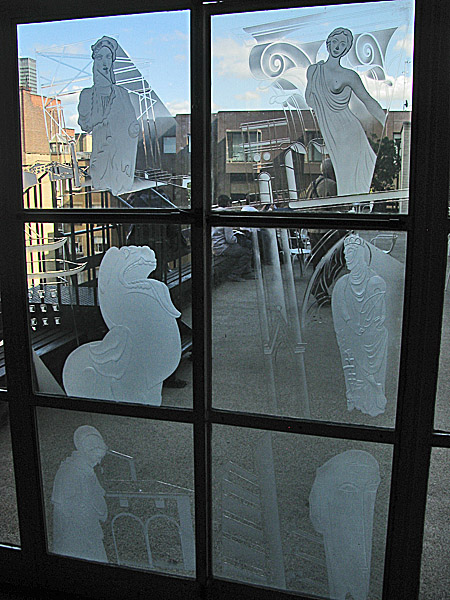 Outside the decoration includes five relief figures, by Bainbridge Copnall, that are located above the 3rd floor windows on the Weymouth Street side of the building.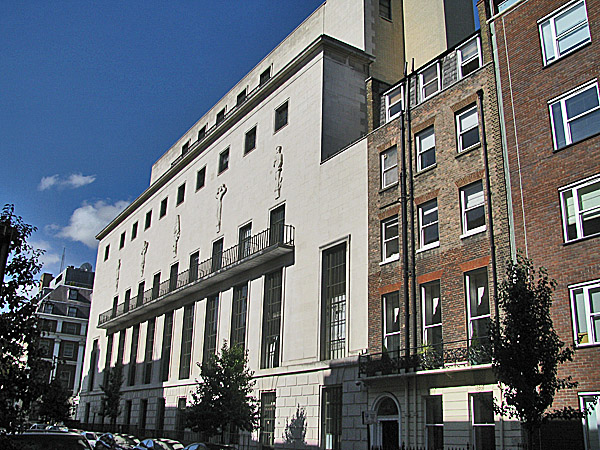 I have grouped them together in the image below. They represent a working man, a painter, an architect (Sir Christopher Wren), a sculptor, and an engineer.




On either side of the entrance stand two pillars with carved figures of the spirit of man and woman as creative forces of architecture by James Woodford.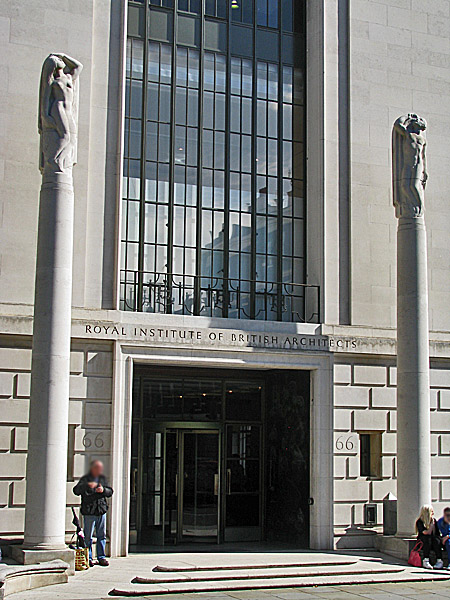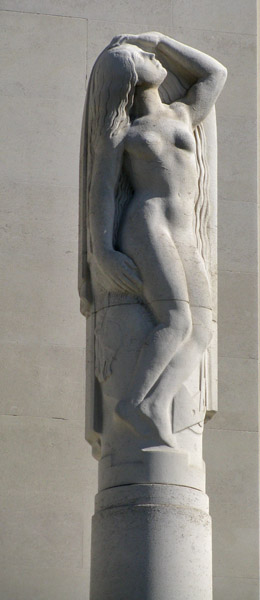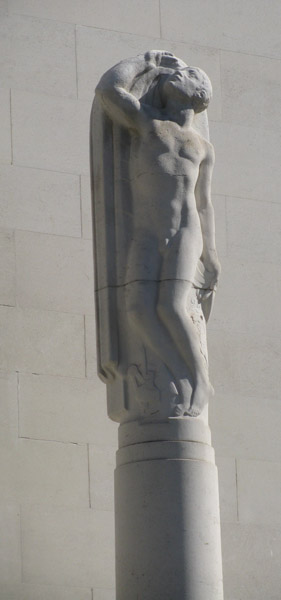 Above the entrance is a relief sculpture, again by Bainbridge Copnall, depicting Architectural Aspiration.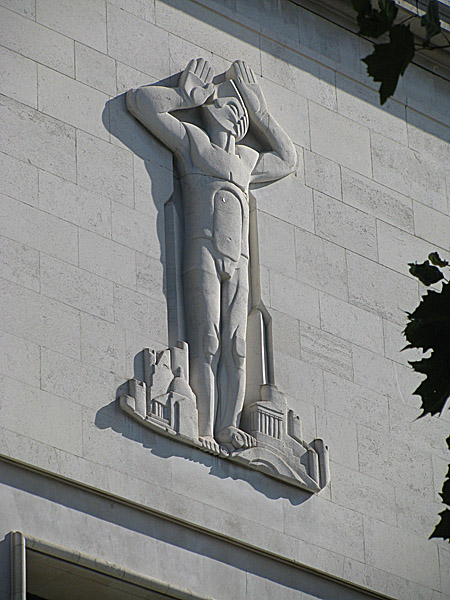 Inside you are immediately confronted by the spectacular staircase featuring figured Demara marble and black birdseye marble.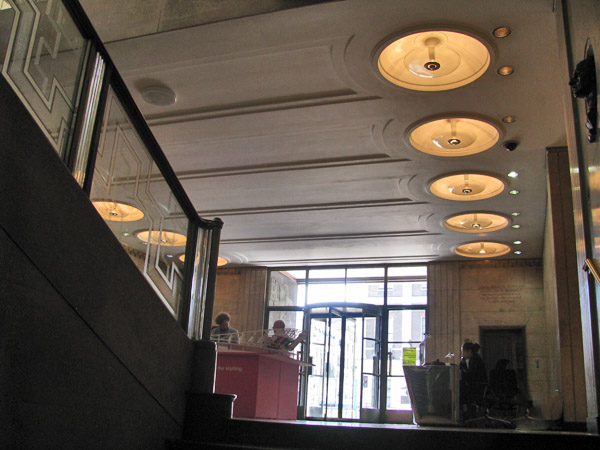 The balustrade is composed of silver bronze frames containing deeply etched armourplate glass panels created by by Jan Jura.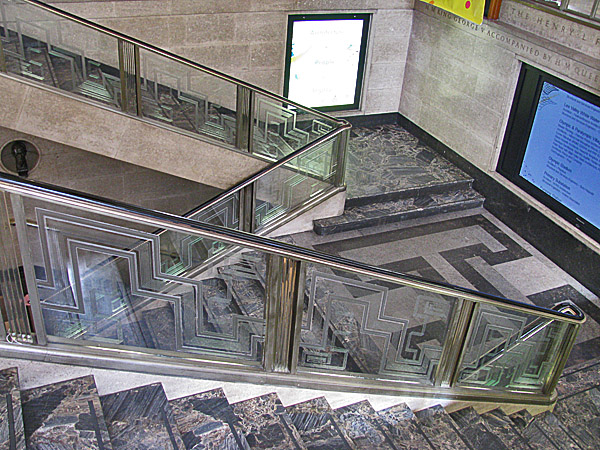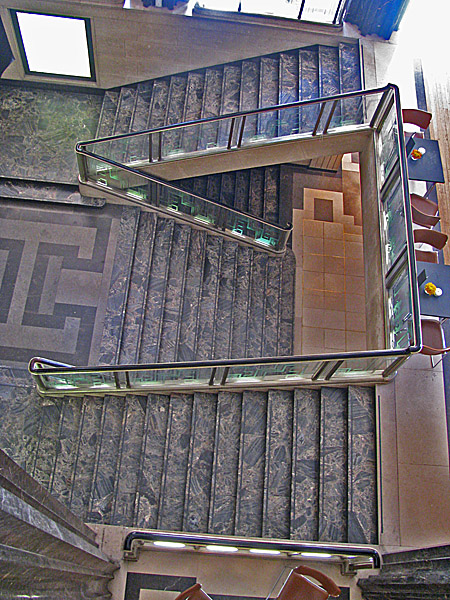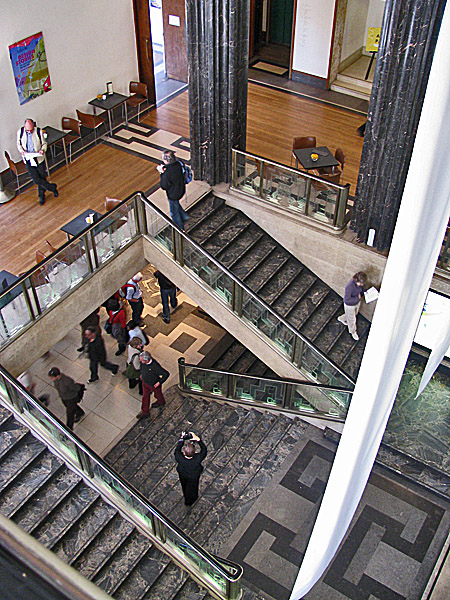 Some of the panels are decorated with the coats of arms of the Commonwealth countries.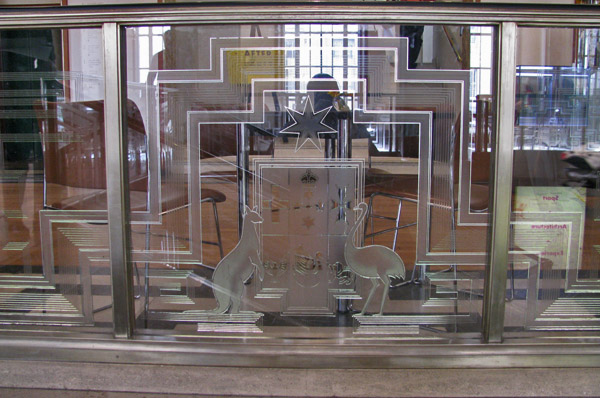 Other staircases also feature beautiful balustrades.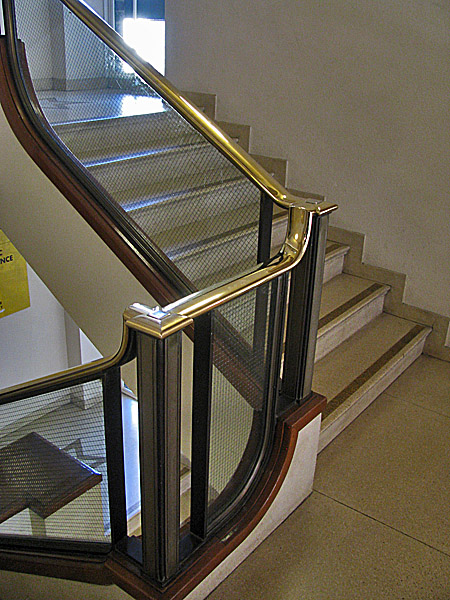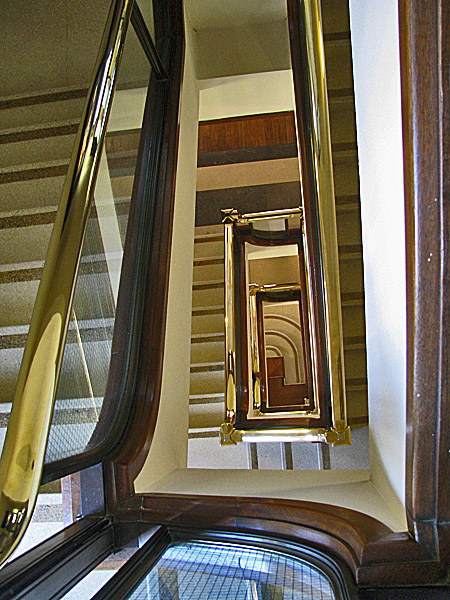 The soffit of this stair flight to the upper floors is a gold overlaid stone decoration, again by Bainbridge Copnall, illustrating the tools used on the building.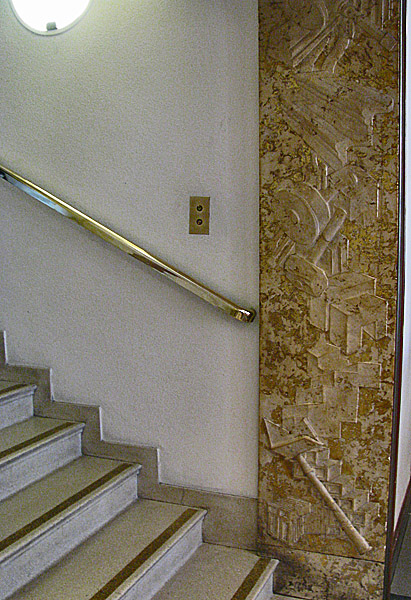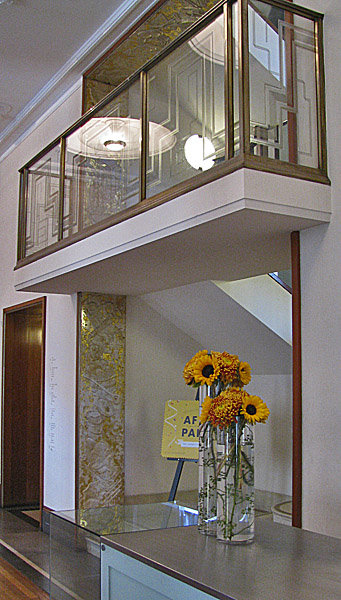 At the end of the Grand Hall is is a screen of carved Quebec pine which illustrates scenes from Commonwealth countries based on designs by the sculptor Dennis Dunlop.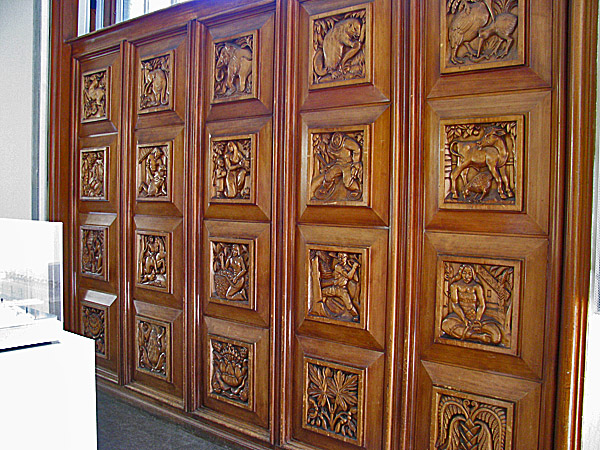 Also in the Florence Hall are carved stone piers of Perrycot limestone that show
'man and his buildings through the ages'.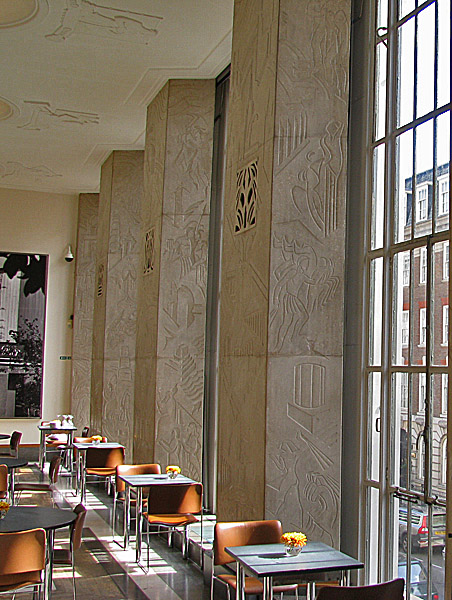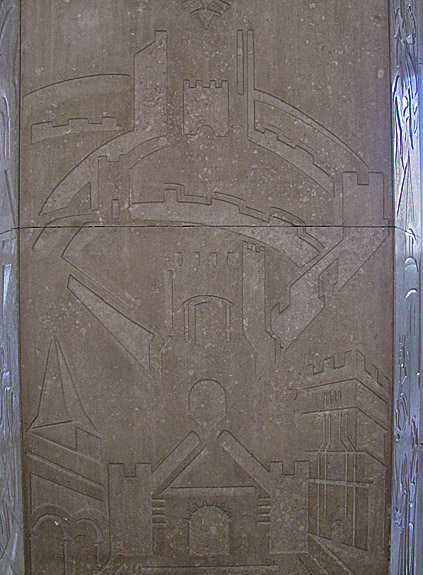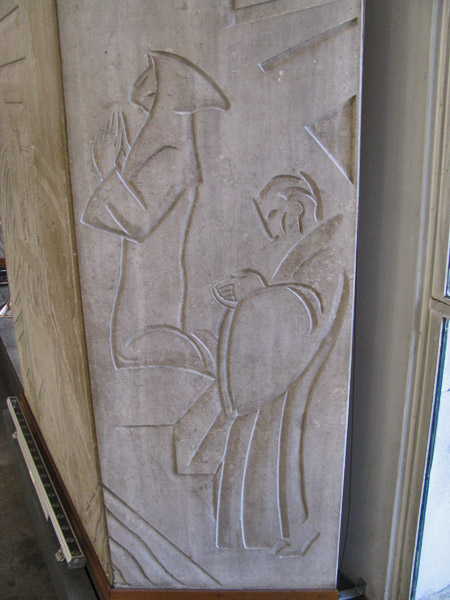 On the ceiling on the first floor are a series of plaster reliefs by James Woodford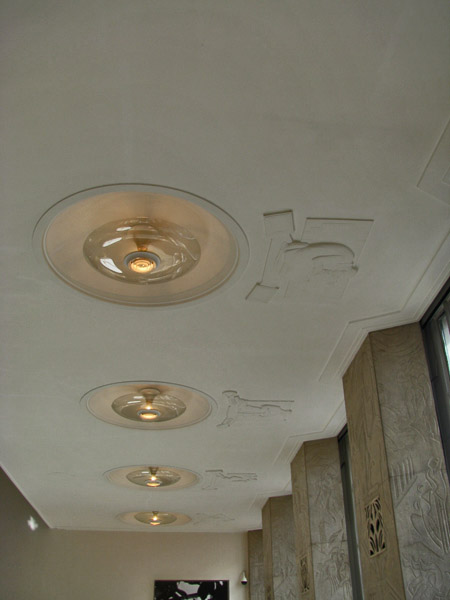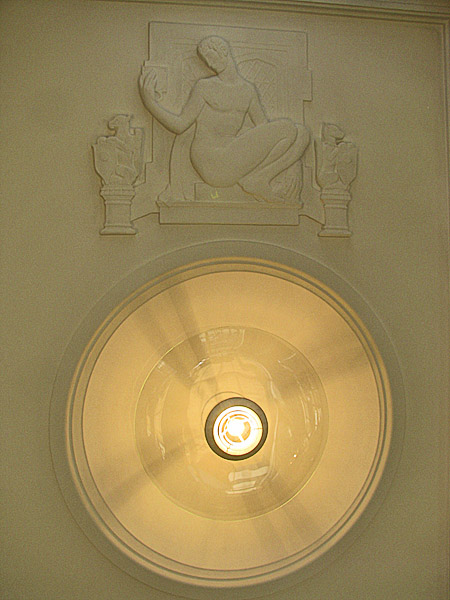 Below a plaster ceiling panel, by Morris Wiedman, on the fourth floor.