Redfern CWS Building - Danzig Street, Manchester, UK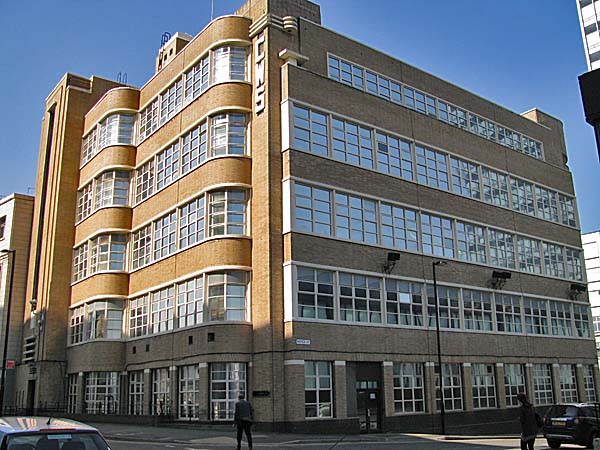 Architect

W. A. Johnson and J. W. Cropper
Date Built

1936.
Location

Danzig Street

Description

Where Danzig Street meets Mayes Street and Hanover Street, the CWS (Cooperative Wholesale Society) has two office/warehouse buildings. One is the Redfern Building, the other, one block away, is its twin. The style of both buildings is described as Dutch brick modernism.