Prince of Wales Theatre, Coventry Street, London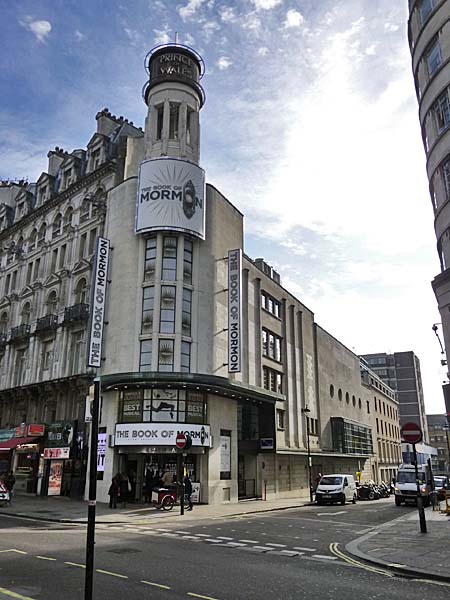 Architect

Robert Cromie

Date Built

1937 (Rebuilt)

Location

Coventry Street

Description

The original theatre on this site was built in 1884 to a design by C. J. Phipps. It was rebuilt in 1937 in Art Deco style and on this occasion the architect was Robert Cromie.




Apparently, Gracie Fields sang to the workmen as she laid the foundation stone of the new building on 17 June 1937. The new design increased the seating capacity from the original 800 to 1100 and provided a larger stage and a stalls bar large enough to include a dance floor. According to Wikipedia the Prince of Wales was refurbished again in 2004. This time the seating capacity was increased to 1160, new bars were added and the exterior was given, " ... new LED lighting and a crisp modern finish."