Quebec City's Price Building gets its name from the Price Brothers Limited who commissioned it at the end of the 1920s. The Quebec based lumber company was founded by William Price and passed on after his death to his sons. The Price Brothers commissioned the architectural practice of Ross and Macdonald to build this as their corporate headquarters in the historic district of Old Quebec. It was originally intended to have 16 floors but in the end it rose 18 storeys above the street. Probably intended to make a statement about the Price company, it was instead what has been described as a nail in their coffin because it was finished in time for the Depression to drive the company to the brink of bankruptcy. Price Brothers Limited first become Price Limited and then in 1966 Abitibi-Price before disappearing altogether in 1997 when the name changed to Abitibi Consolidated.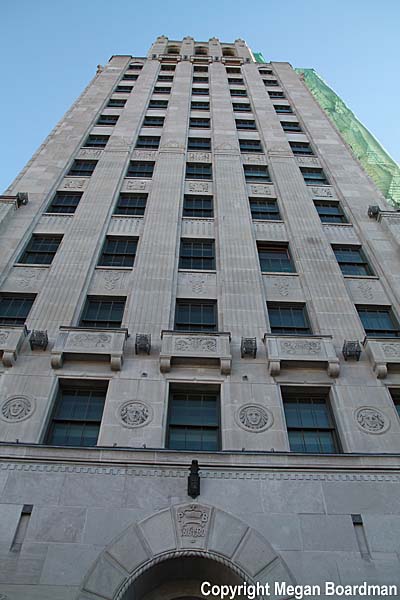 Since 1983 the building has belonged to the city of Quebec. In 2001 the sixteenth and seventeenth floors have been the official residence of the Premier of Quebec.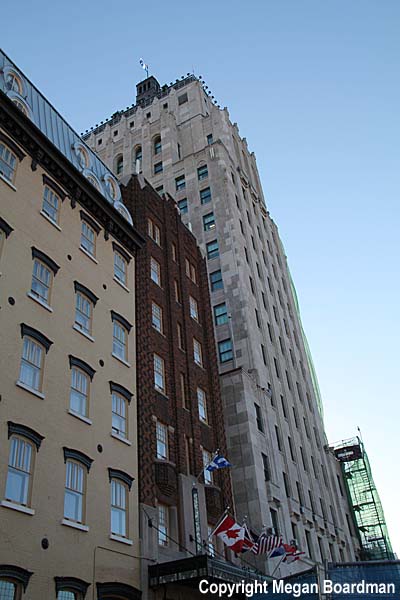 The building has a structural steel frame clad in grey limestone from Saint-Marc-des-Carrières and Queenston. The Wikipedia entry for Édifice Price says of it that, "The design uses setbacks to gradually taper floor area down, yielding the typical elongated 'wedding cake' shape which contributes in reducing loads and softens the building's visual impact on the city's skyline. The upper setbacks were later used to build balconies. Because the building is deeper than it is wide, it appears much bulkier when viewed from the side. ... Geometric motifs are carved in the Price Building's stone cladding, especially over the first few levels. ....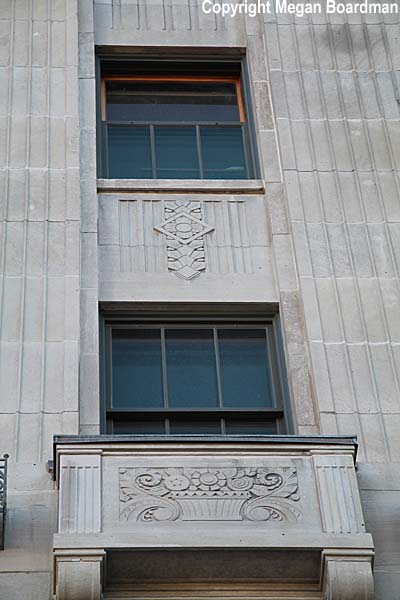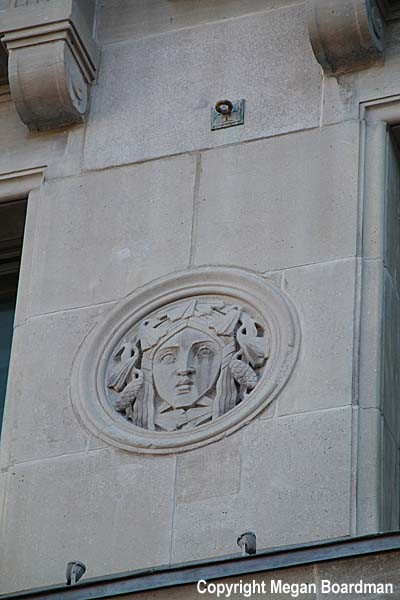 The building is topped by a more classical, specifically Châteauesque, steepled copper roof."