This Grade II Listed building, on the University of Leeds campus, is home to the Chemistry and Engineering departments. Beyond the entrance, the way leads to the Brotherton Library.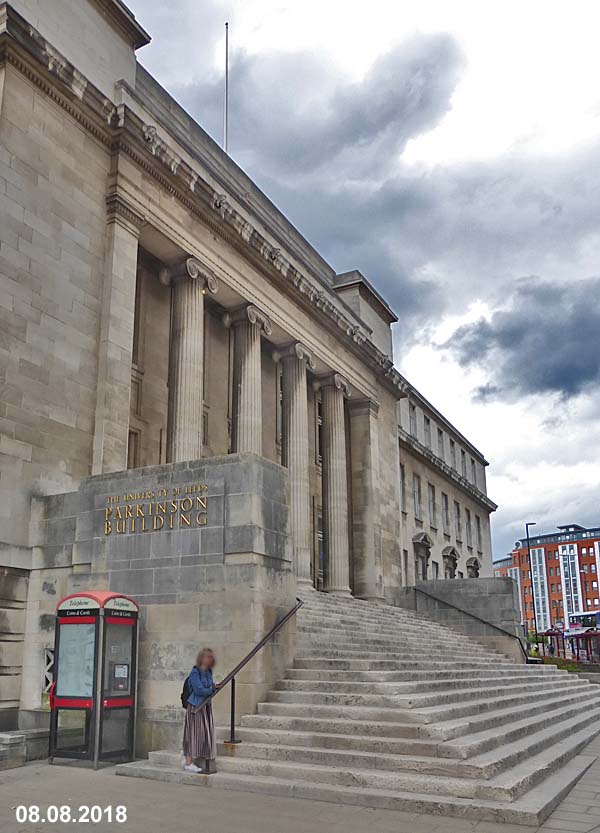 The listing notes say that the facade is clad in Portlasnd stone and features a rusticated basement. The,
"...Clock tower is of 4 stepped stages; the tall lower stage has angle pilasters, window at base and clock face at top; 2nd and 3rd stages have 3-light mullioned windows and cornices; blind 4th stage surmounted by pyramidal cap."