Odeon Cinema, Halifax, UK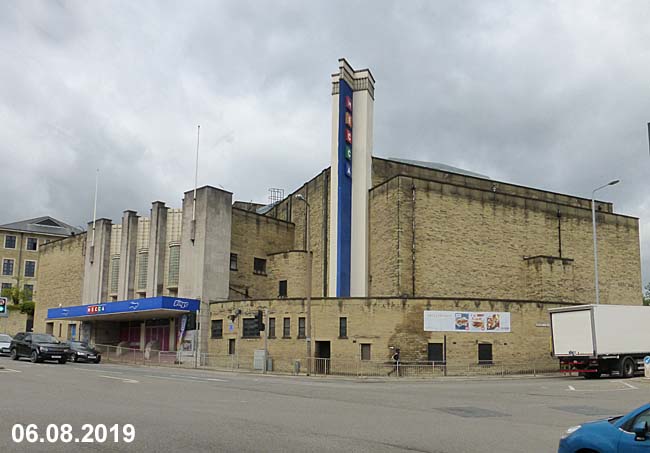 Architect

George Coles

Date Built

1938

Location

Bounded by Orange Street, Broad Street, and Great Albion Street

Description


This Art-Deco cinema opened on the 27th of June 1938. It was designed to accommodate 2,058 viewers with 1,344 in the stalls and a further 714 in the balcony. The building cost £59,727 to build. It closed for the last time as a cinema in 1975 and was converted into a bingo club.

The "Cinema Treasures" website describes the facade as unusual featuring, "... three concave bays covered with buff faience tiles, above the entrance each containing a convex window. A tall Art Deco style tower formerly had the Odeon lettering illuminated by neon. It was however not originally intended for the Odeon circuit, but was a take over during construction, which explains its differences from the typical 'Odeon' style."



Close Window