Natwest Bank, London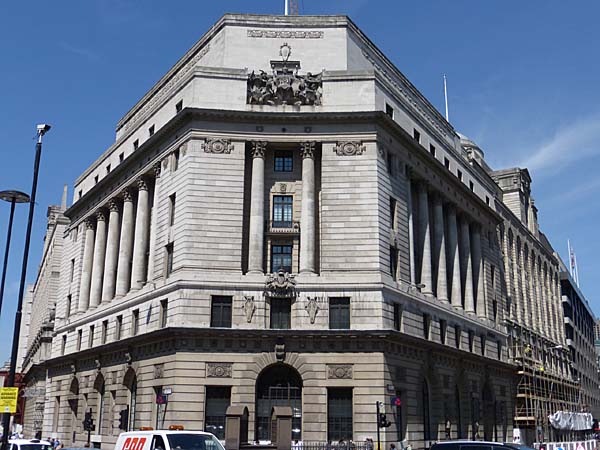 Architect

Sir Edwin Cooper

Date Built

1929 - 1932

Location

The corner of Poultry and Prince's Street

Description


This building on the corner of Poultry and Prince's Street, across from the Bank of England, was built for the National Provincial Bank. The bank's headquarters was in Bishopsgate but the addition of this impressive branch provided increased office space in close proximity to the Bank of England. The building features a gently curved corner with an inset pair of giant columns. The building has 5 storeys and two attics with the upper one set-back.



Above the parapet is a sculptural group by Ernest Gillick featuring Britannia in the centre with figures representing higher mathematics and lower mathematics on either side. Above them are Mercury and Truth.



Apparently, between 1974 and 1979 T. P. Bennett was commissioned to make changes inside the building although the D-shaped banking hall was retained.

Close Window