This attractive Art Deco building, in Place Saint-Henri in Montreal, is the Number 23 Barracks which replaced an earlier version built in 1883 but demolished in 1930. That building was home to a city hall, police station and fire station. As you can see the present building is still an active fire station.

The building is decorated with a number of bas-relief sculptures reflecting its functions.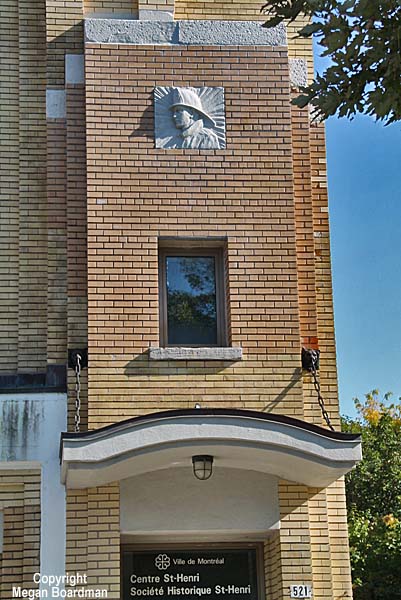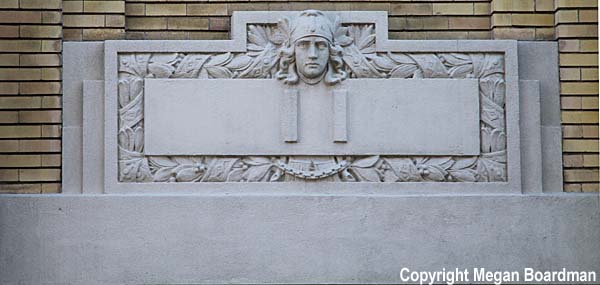 On the back of the building there are a number of sculptures which appear to be a warning to those who plan to break the law.