Kalmarhuset, Bergen, Norway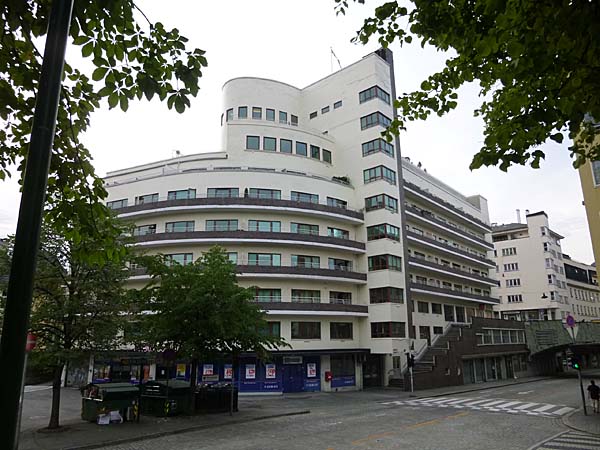 Architect
Leif Grungevatn

Date Built

1936

Location

Jon Smørs gate 11, Bergen
Description


Kalmarhuset is a mixed-use development on the edge of Bergen's city centre. It comprises office, retail and residential space within an attractive "functionalist" building. The building has a prominent tower section that separates the office and residential elements. A flight of stairs beside the building

lead up to the bridge that carries Markeveien over

Jon Smørs gate. Apparently, according to the Wikipedia entry, "During WW2 there was an infirmary in the basement, and rumors say that it went underground again from Kalmar house to Gestapo headquarters..."


Close Window