Forum Cinema - Liverpool, UK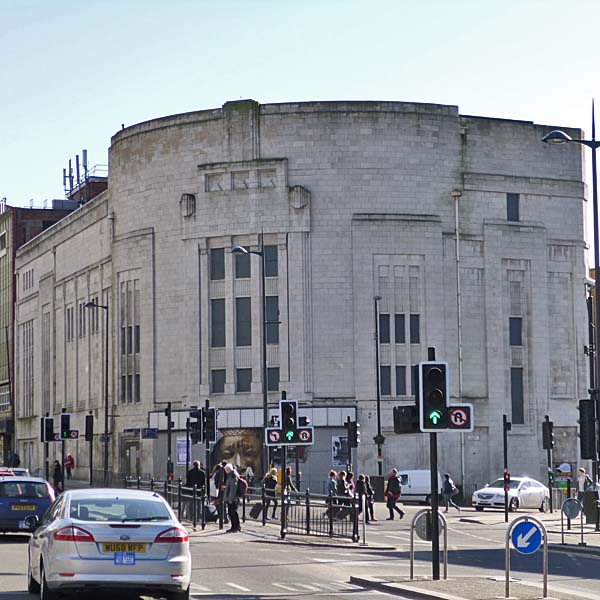 Architect

Alfred Ernest Shennan & W R Glen
Date Built

1931

Location

Lime Street and Elliot Street

Description

The Theatre Trust website says of the Forum that it, " ... was one of the finest super cinemas of the early 1930s, with its bronze canopy, white marble staircase and café The exterior by A E Shennan is three-storey, faced in Portland stone, with vertical windows grouped in twos and threes, set in panels. The corner entrance has windows with pilasters, and a plinth for a flagstaff above. This was remodelled in 1970, removing the canopy, but adding mosaic to the entrance foyer. The interior is one of W R Glen's best. The auditorium ceiling is flat, with central rosette feature; the sides are splayed with ornamental false boxes; the balcony front is curved. The proscenium is square, with a larger ante-proscenium of large vertical flutes within a square floral band. Full stage facilities."

As with many cinemas , the Forum was modified from a single auditorium into a multi-screen format. This happened in 1982 when it became a triple screen venue. It finally closed in 1998 and has been empty ever since. There have been proposals to redevelop this Grade II Listed building but none have survived past the proposal stage.
Close Window