Santa Maria Novella Station, Firenza, Italy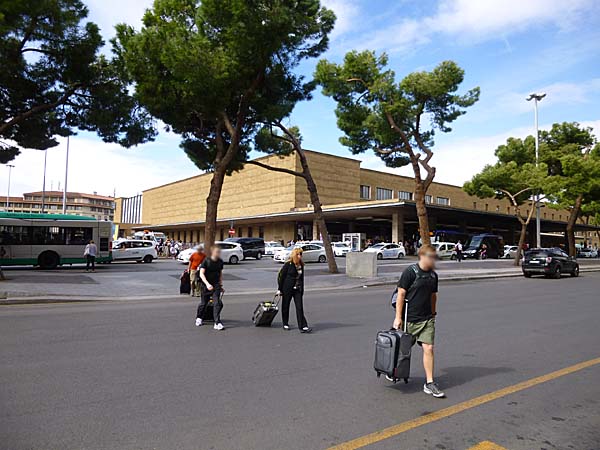 Architect

Gruppo Toscano - which included Giovanni Michelucci and Italo Gamberini

Date Built

1932 - 1934

Location

Piazza della Stazione

Description


Florence's Santa Maria Novella Station is regarded as one of the key works of modernist architecture in Italy. It was built in the early 1930s to replace the aging Maria Antonia Railway Station, which was apparently designed by Isambard Kingdom Brunel, who laid out the railway from Florence to Pistoja. Prior to that, in 1844, the city had been served by a station called Leopolda, designed by Robert Stephenson.



Today, the Santa Maria Novella Station is one of the busiest in Italy with 400 trains a day and 160,000 passengers. It is also an intersection point for buses and taxis with connections to the airport.





In addition to numerous local railway services, the station is a terminus for high speed lines to Bologna and Rome.



The station features a spacious ticket hall with its glass and steel roof structure.

Beyond lies the concourse and platforms.
Close Window