Higher up is a roundel that bears the crest of Poplar Borough Council and the date 1930.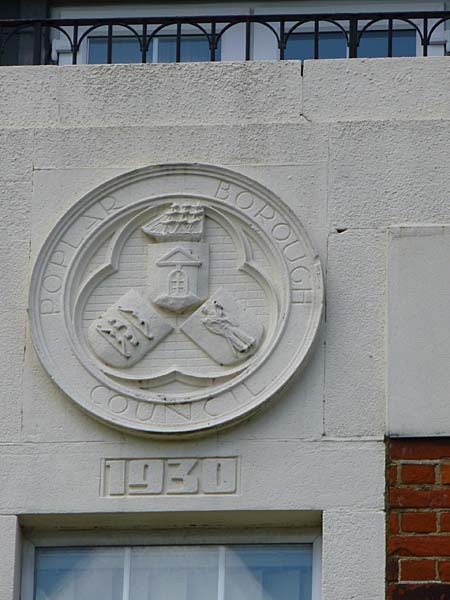 When I took these images in June of 2014, the building was no longer a library and it was no longer on Fairfoot Road. The road is now called Campbell Road but it seems likely that the nearby Fairfoot Road once ran infront of the library. Even the 1930 date may not be accurate because all references to the library say that it was completed in 1931.

Fairfoot Library served the local community into the 21st century but in 2002 Tower Hamlets Council sold the building at auction where it fetched £374,000. It was purchased by a developer who successfully acquired planning consent to convert it into 3 flats and 2 maisonetts then once again sold it, this time for £529,000.

The Pevsner Gude for East London describes the old library as having, "... An eccentric two-storey facade of brick, over a deep basement in a blockish Neo-Georgian taste with a dominent projecting entrance bay adorned by the borough arms."