This former Daily Express Building bears a striking resemblance to the Daily Express building the architect designed for Fleet Street, London in 1931 (see below) ....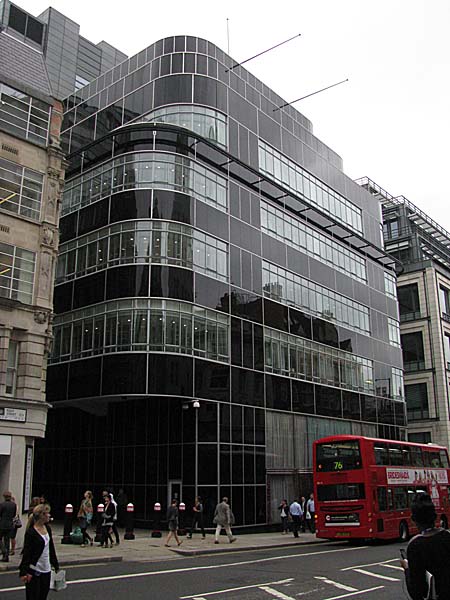 and the one in Glasgow in 1936. When I rode past this building once a week in the early 1960s, you could look into the triple height press room and see the presses. Apparently it was affectionately known as the "Black Lubianka", thanks to its dark glass facade.

The building has been extended on four occasions.



The Daily Express left the building a long time ago and it has been converted into both commercial and residential applications. In 2006 it was sold for £20 Million to A&A Investments, an American company based in Washington DC.


Sir Owen Williams was described as being more of an engineer than an architect but he certainly had a distinguished career. He was appointed as the chief consulting civil engineer to the British Empire Exhibition, which included the old Wembley Stadium, in 1923. He received a knighthood for his services in 1924.

His other work included the Dorchester Hotel, the Boots pharmaceutical factory in Nottinghamshire, the Daily Express Buildings, the M1 Motorway and Spaghetti Junction.