Without question this building is one of the icons of 1930s architecture. When it was completed in 1931, it was the World's tallest building, a title it held for the next 41 years until, in 1972, the World Trade Center claimed that honour. Whilst it retains its iconic status as an art deco masterpiece, its original claim to fame has been well and truly put into the shade. Standing 2,722 feet high Dubai's "Burj Khalifa" tower is more than two and a half times higher that the Empire State Building. In this case height matters because one of the goals of the commission for the Empire State Building was to make it New York's tallest building and certainly to out do the Chrysler Tower.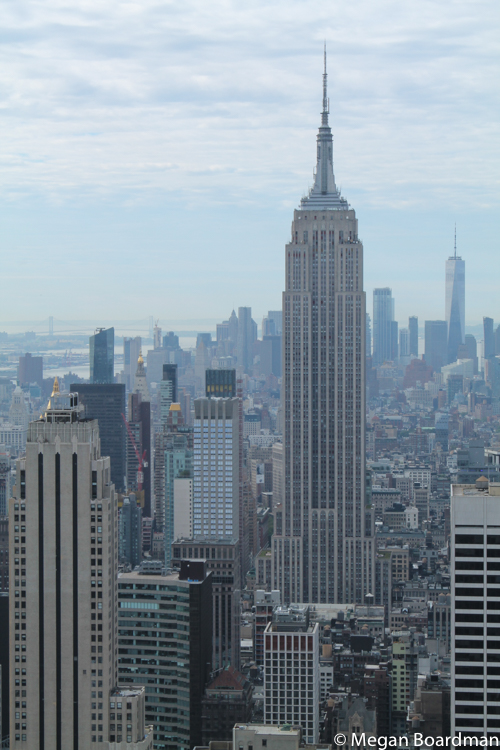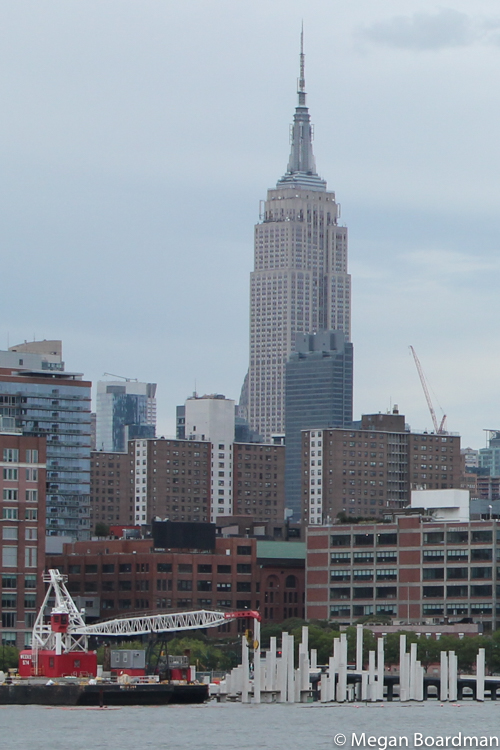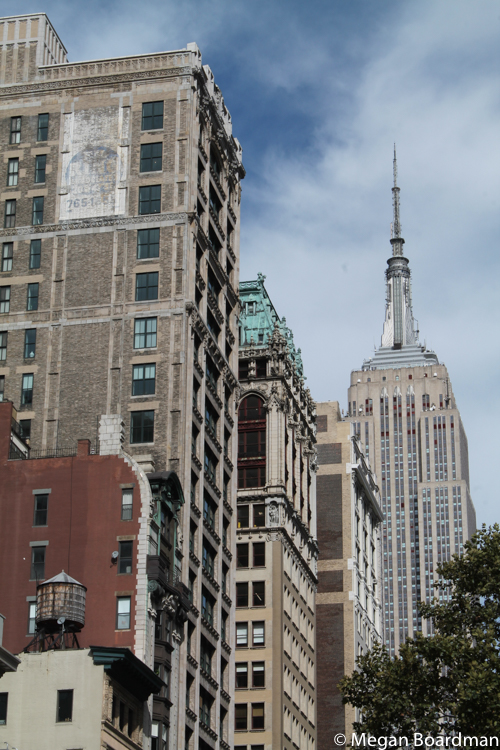 The building was constructed of 60,000 tons of steel. Three thousand construction workers are said to have been involved in the project including, famously, a group of Mohawks, from Kahnawake near Montreal, who erected the high steel framework. The building was clad in 200,000 cubic feet of Indiana limestone and granite and 10 million bricks.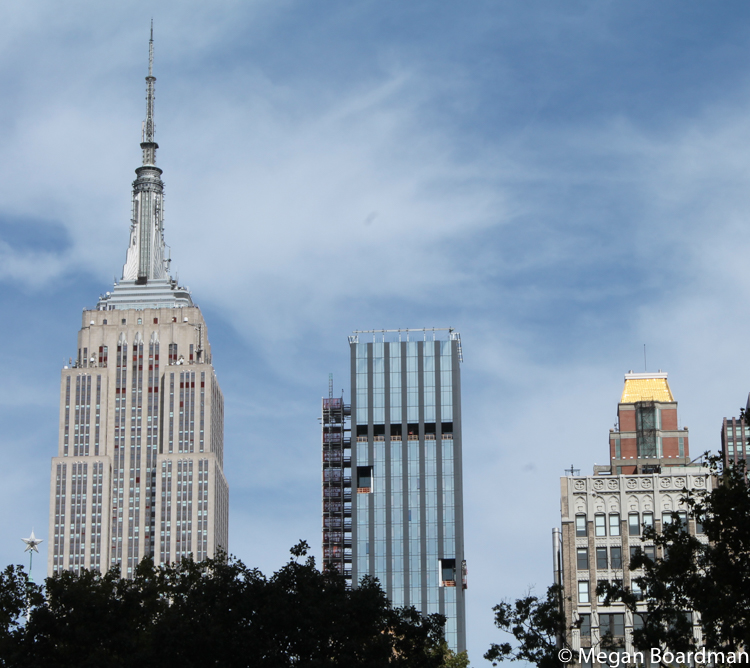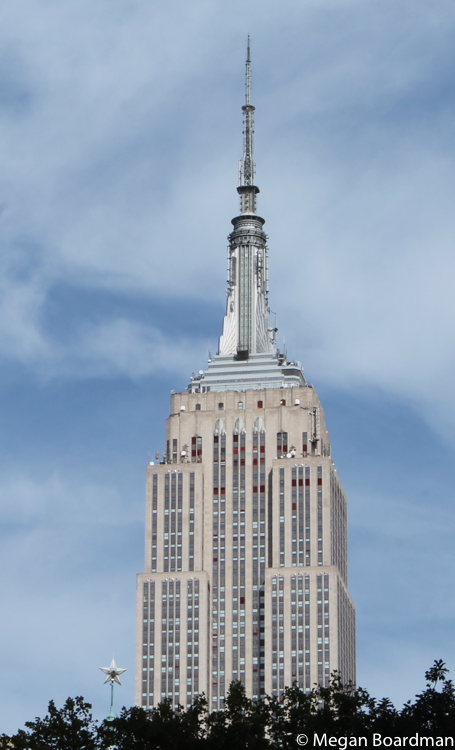 Apparently, the design of the building went through a number of revisions along the way. It is said that at one point there was even a plan to use the spire at the top as a mooring mast for dirigibles but that idea was abandoned along with others. The Empire State Building was opened officially on May 1, 1931.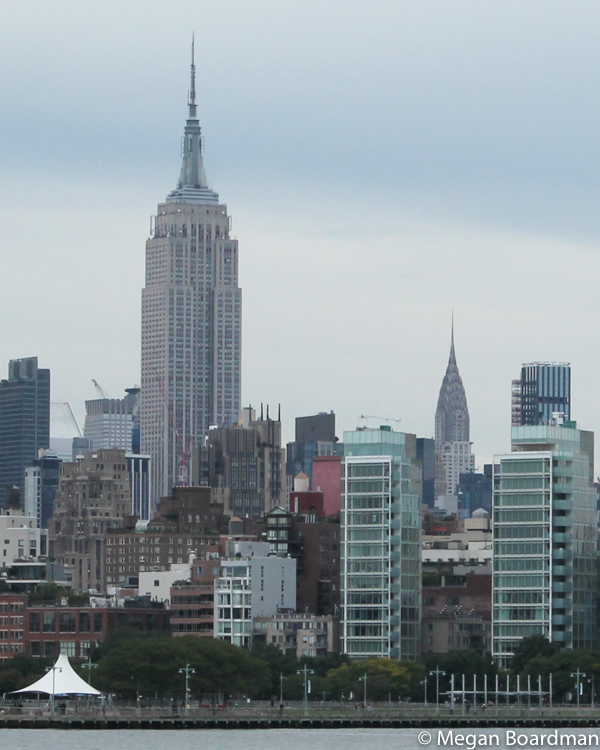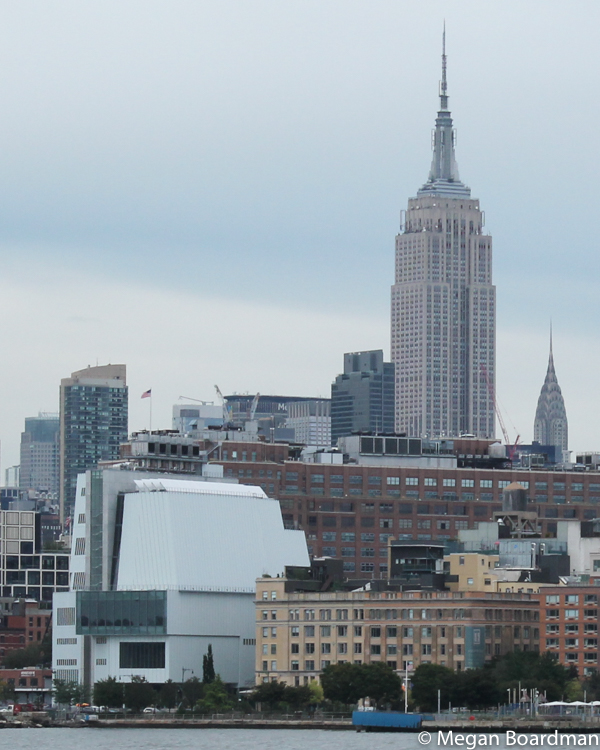 - At Night -