Ellen Terry Theatre - Jordan Well, Coventry, UK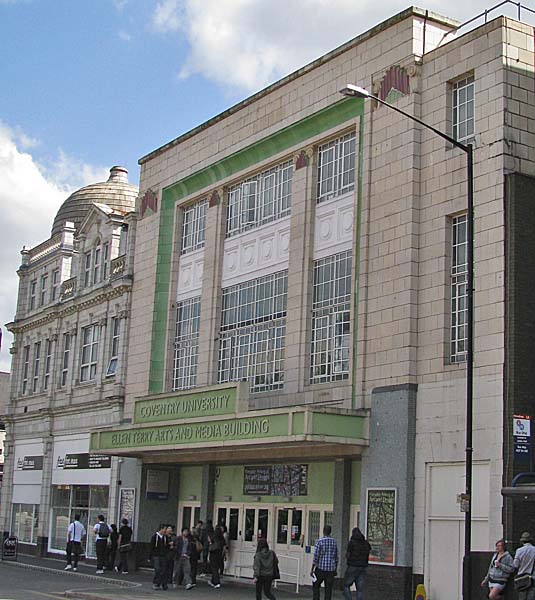 Architect

W. H. Watkin

Date Built

1931

Location

Jordan Well, Coventry

Description

Opened in 1931 as the Gaumont, a 2,500 seat cinema, it featured a ballroom, restaurant, a theatre organ and a stage for live performances. Badly damaged during WWII it closed for repairs in 1940. However, it received a direct hit in 1941 completely destroying the ballroom and damaging the cinema auditorium. It was restored after the war and it eventually reopened. In 1967 it was renamed the Odeon and in 1973 it was converted into a triple screen cinema. In later years the three screens were increased to five but in 1999 the cinema closed.

In 2000 Coventry University took over the building converting it into the Ellen Terry Arts and Media Centre. Dame Ellen Terry was a famous Shakespearean actress who was born in Coventry in 1847.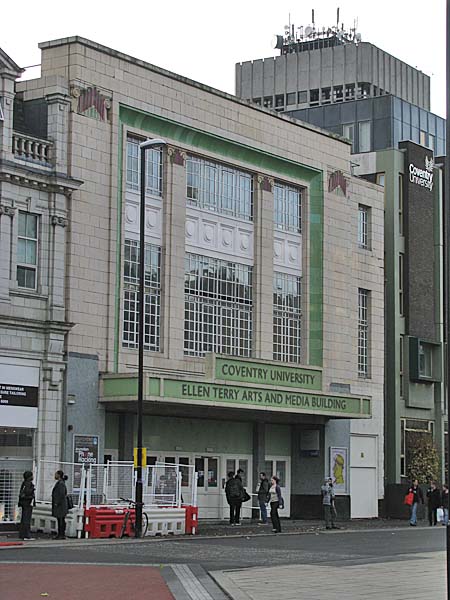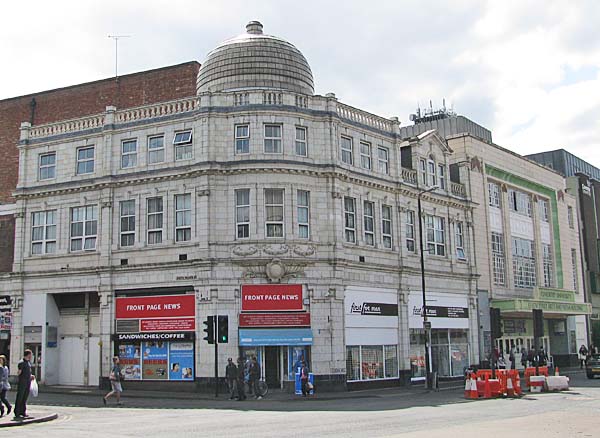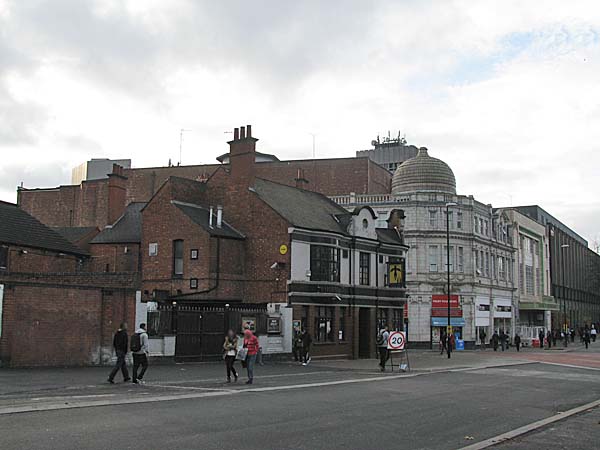 Close Window