Earl's Court Exhibition Centre, London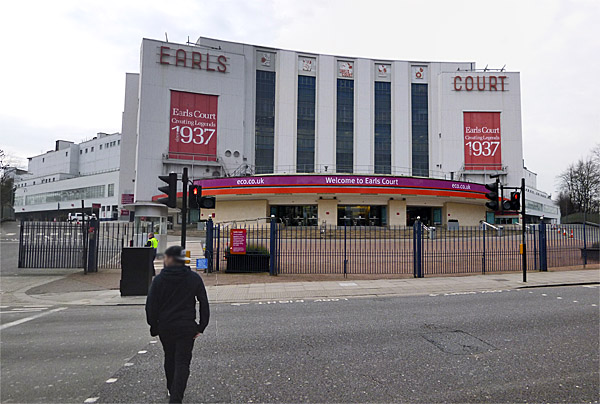 Architect

C Howard Crane

Date Built

1937

Location

Warwick Road, Kensington & Chelsea

Description

The Earls Court Exhibition Centre was designed by the American architect C Howard Crane who made his reputation designing movie palaces in the USA. During his career he was responsible for designing 250 theatres with 62 of them in Detroit where he had his practice. Among his creations was the 4,500 seat Fox Theatre in St. Louis. The Depression brought an end to the building boom he had been part of and he moved to the UK in 1929. The Earls Court Exhibition Centre was built to his design and it opened in 1937 with its first event being the "Chocolate and Confectionery Exhibition" on September 1st. When it opened, it was the biggest column-free indoor space in Europe. Apparently it was designed to seat 23,000 and featured a 60m swimming pool with a retractable cover. The original building is known as Earl's Court One, since in the 1990s a hanger-like building, known as Earl's Court Two, was added to increase capacity. This structure was apparently big enough to accommodate four jumbo jets. Over the years the buildings have been host to numerous exhibitions, the annual Royal Tournament, and concerts by the biggest names in the world of music.

On Wednesday, November 21, 2012 an article appeared in the Guardian written by Oliver Wainwright, the paper's architecture and design critic. It was headed, "Earls Court exhibition Centre faces demolition." He explains that the plan is to replace the exhibition centre with a housing development. If it goes ahead, the 77-acre site would be transformed into, " ... four 'urban villages'" designed by Sir Terry Farrell. Wainwright adds that, "(The site) straddles both the boroughs of Kensington and Chelsea and Hammersmith and Fulham, which gave it the green light in September. But the plans, which also involve the demolition of housing estates in West Kensington and Gibbs Green, have been met with much local opposition. ...." The article concludes with a quote from Jonathon Rosenberg, the community organiser for the Save Earls Court campaign group. He says that, "The destruction of trade and industry, the loss of thousands of jobs and the demolition of such an iconic part of our heritage in favour of luxury flats is a disgrace."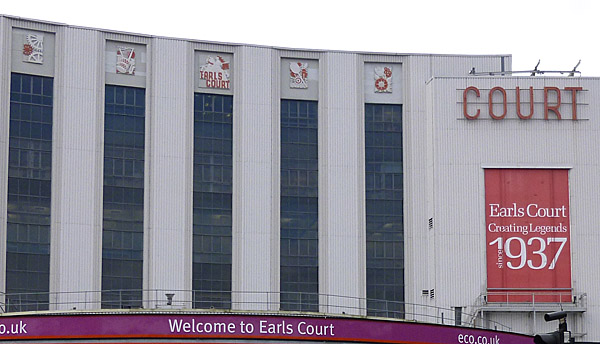 Close Window