The Dancehouse - Oxford Road, Manchester, UK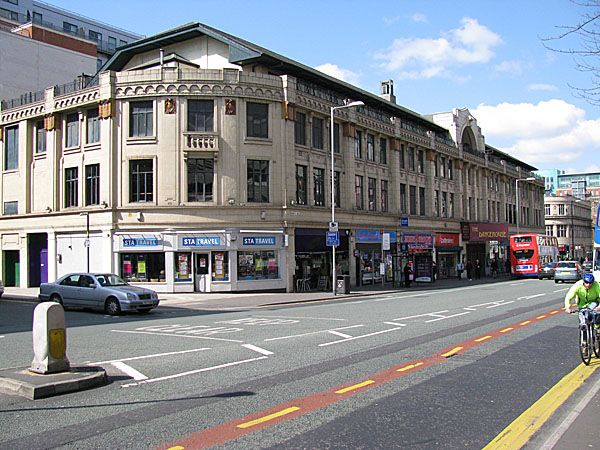 Architect

Rendleton and Dickenson
Date Built

1929 -1930

Location

On Oxford Road between Hulme and Chester Streets.
Description

Built for Emmanuel Nove, a Ukrainian who arrived in Manchester in the late 1800s. His initials are to be seen on the central pediment of the building.

It is clad in cream faience with orange faience detailing. It had two large meeting halls over a parade of shops. Before the halls were completed inside, they were converted into two cinemas called The Regal Twins. In the 1960s it was converted into a five screen complex. It closed as a cinema in the 1980s.

The lease of the abandoned property was obtained by the Northern Ballet School in 1990. In colaboration with The Dancehouse Theatre they restored the building to its former Art Deco splendour. One cinema was converted into the Dancehouse Theatre and the other 4 cinemas became dance studios. The refurbished building was re-opened by HRH Princess Margaret in 1994.