Daily Express Building - Fleet Street, London, UK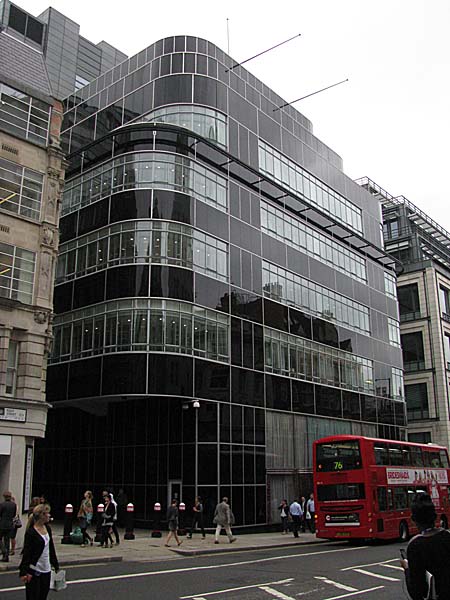 Architect

Ellis and Clarke and Sir Owen Williams
Date Built

1932
Location

Fleet Street, London

Description

The architectural practice of Ellis and Clark were originally commissioned to extend the existing Daily Express Building on to Fleet Street. Their design involved a steel frame that was to be clad in Portland Stone. However, it became clear that this configuration would be unsuitable for the placement of printing presses. Sir Owen Williams was drafted in to revise the design and he was responsible for the creation of this bulding clad instead with glass and black vitreol. Owen Williams' design included a reinforced concrete deck beneath which a clear space was created in which the printing presses were located.

Williams was involved in the construction of two more buildings for the Daily Express, one in Glasgow (1937) and the other in Manchester (1939). Both of these building bear a striking resemblance to the one on Fleet Street, as you can see from the image below of the Manchester building.



Sir Owen Williams and Partners also went on to be the engineers responsible for the design of the M1 Motorway that opened in 1959.



The Daily Express moved out of the building in the 1980s and what you see on Fleet Street today is only the facade of the original building and the lobby. The rest of the building was demolished and replaced with an office building.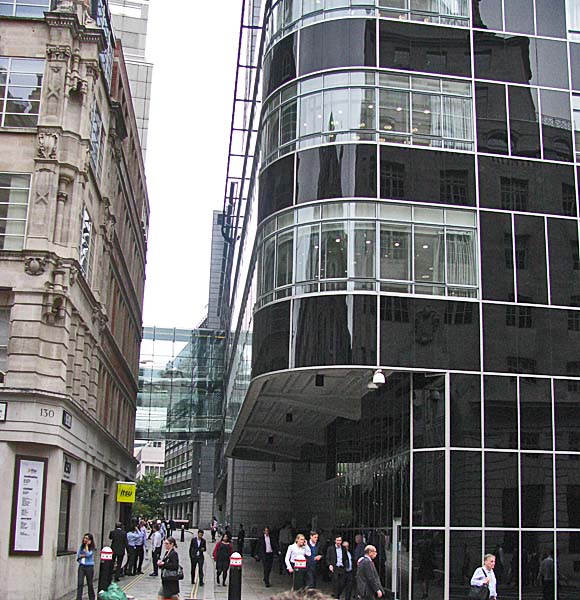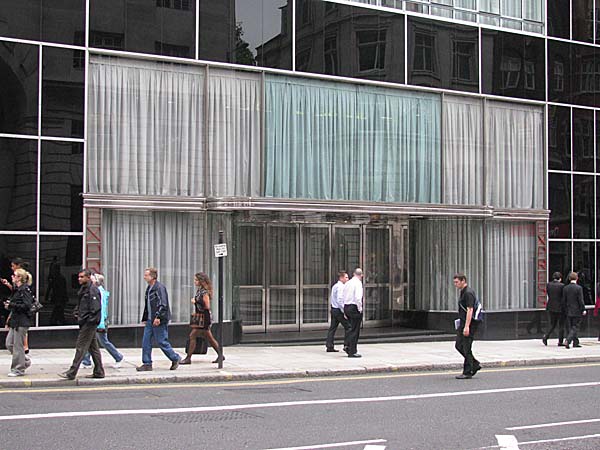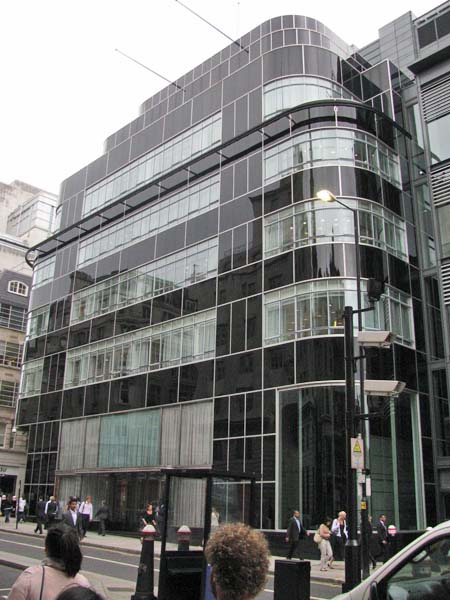 The Lobby of the Daily Exprees Buildings is regarded as one the Art Deco masterpieces in Britain. It was designed by Robert Atkinson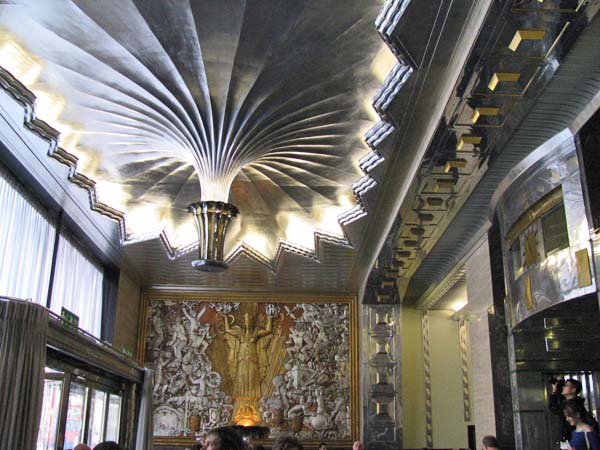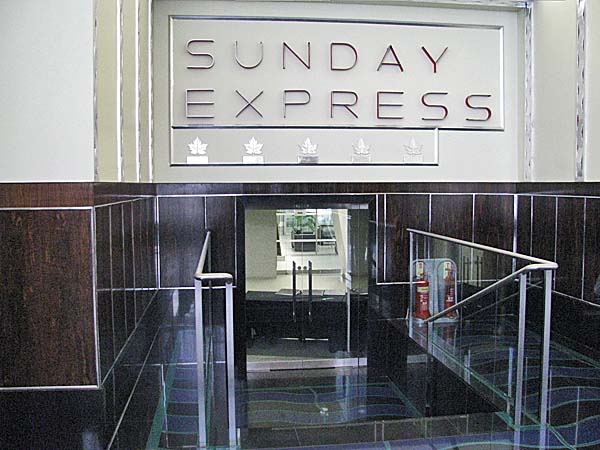 Among the fittings and fixtures is this handrail in the form of a snake.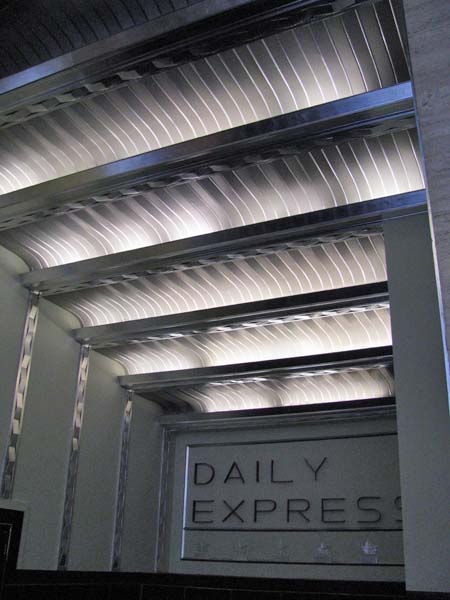 At either end of the lobby are these plaster reliefs by the British sculptor Eric Aumonier that have been made even more spectacular by the silver and gilt surfaces. The one below is entitled "Empire"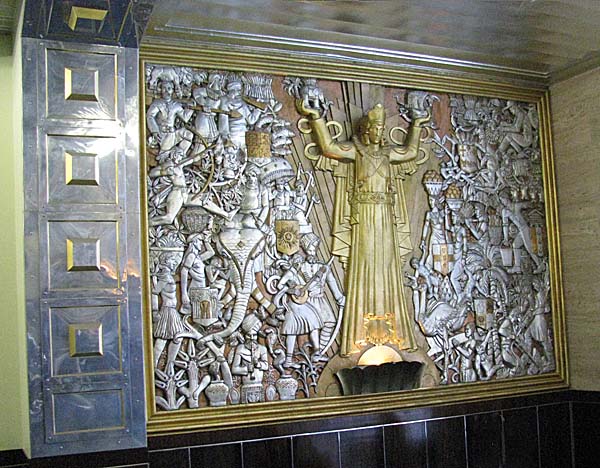 This one represents Britain.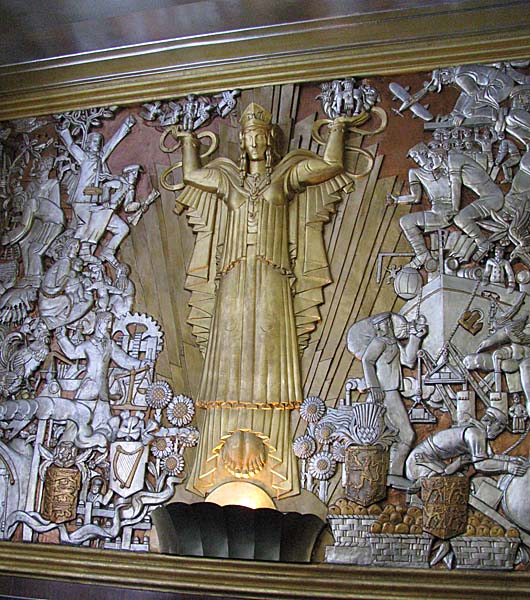 The ceiling is graced by this amazing silver light fixture.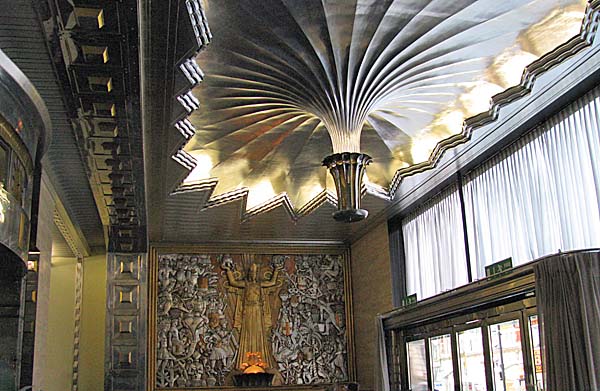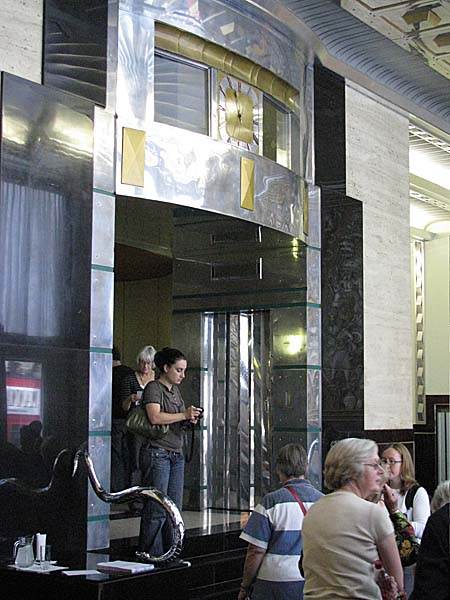 If you walk through the entrance above you reach the oval spiral staircase.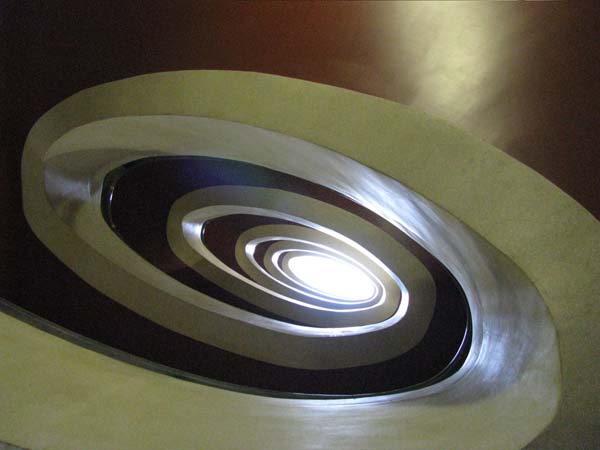 Close Window