Cineac Damrak, Amsterdam, Holland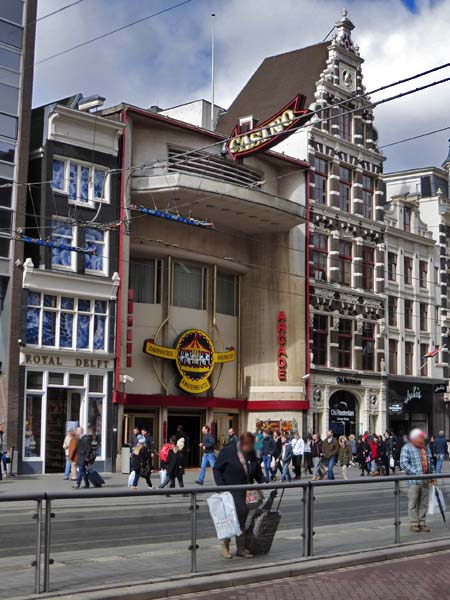 Architect

H. van Vreeswijk

Date Built

Opened 17th March 1938

Location

Damrak 63 - 64

Description


As you can see, this building on Amsterdam's Damrak is now an amusement arcade and casino. However, on this site in 1911 the Witte Bioscope opened in one room of a house. It proved so popular that a new purpose-built cinema was built that accommodated 600 people. Over the next few years it closed, reopened, changed its name and then on November 9, 1937 it closed for good and was demolished. This made way for the building we see today that was designed to accommodate 750 customers with 500 seats in the stalls and a further 250 in a balcony.


Close Window