Bow Police Station Stables, London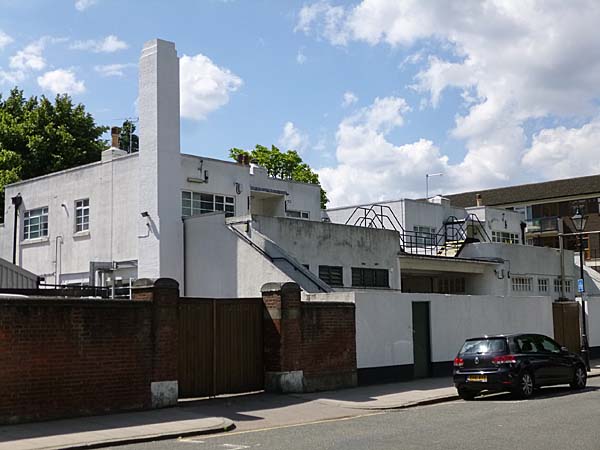 Architect


Gilbert Mackenzie Trench

, Surveyor to the Metropolitan Police
Date Built

1937 - 1938

Location

Addington Road

Description


This Grade II Listed building, located on Addington Road, behind the Bow Police Station, was built in the 1930s. It is home to the station's stables above which are two flats intended for married officers. When it was listed in 2009, the comments said that, " ...

The style is pure Moderne in white concrete with the curved corners, horizontal windows and flat roofs characteristic of that style. The building is U-shaped at ground floor with a stable to the rear and two projecting wings containing further stables, tack rooms and other functional spaces. In between the two wings is a central yard with a concrete canopy overhead. The stable is skylit and retains its original stall partitions and floor surfaces. There is also a tall chimney, which originally served the forge. The upper floor, stepped back from the ground floor, comprises two flats for married police officers and is reached by flights of steps, one at each end of the building's frontage."
Close Window