Blenstock House, London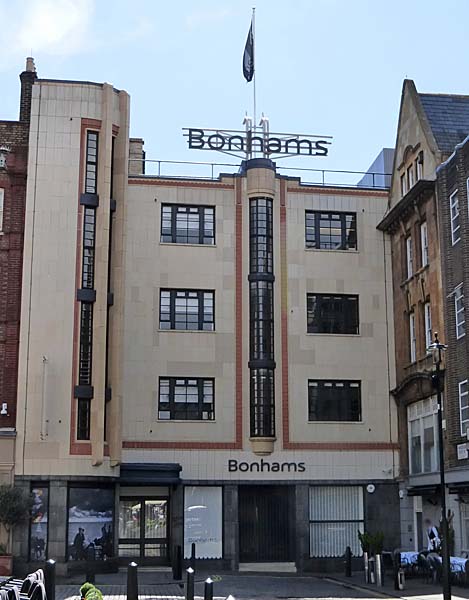 Architect

Fuller, Hall & Foulsham

Date Built

1937

Location

Blenheim & Woodstock Streets

Description


This Grade II Listed building, at the junction of Blenheim Street and Woodstock Street, (hence the name) started life in 1937 as offices and showroom that were occupied in part by Phillips Auctioneers. The steel framed building is clad in buff faience with highlights in yellow and peach. The listing information says that, "... The frontage is composed of a curved stair tower to the left and three bay elevation set back to the right. The former has a tall window on its curved edge, this with continuous full-height yellow faience mullions, stone sills, horizontal metal glazing bars and bent glass panes. The latter has a central projecting vertical window, also with bent glass, metal frames and stone sills, flanked by horizontal rectangular windows to each of the three upper floors."



As you can see from these images, taken in August 2015, the present occupant of the building is Bonhams. They took over in 2001.

Close Window