Belsyre Court & Shops, Oxford, UK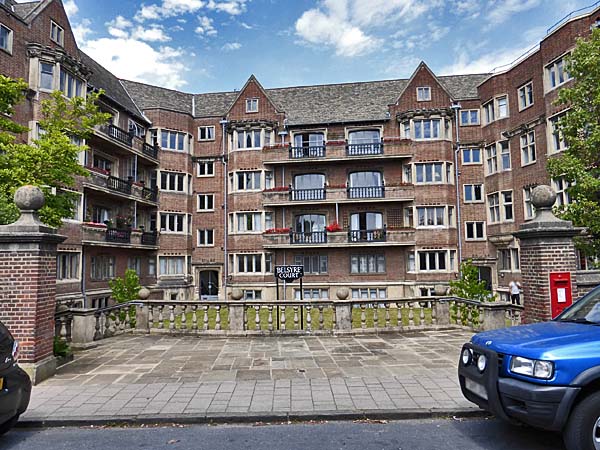 Architect

Ernest R. Barrow

Date Built

1936

Location

Observatory Street & Woodstock Road

Description


Belsyre Court is a Grade II Listed mixed use development located just north of Oxford's city centre. It comprises a U-shaped apartment block with an entrance off Observatory Street, a shopping parade behind a colonnade on the Woodstock Road.




The apartments are arranged over 4 storeys and the building also features an attic, as well as a semi-basement.





The listing information describes the façade as Jacobethan in style, with a Tuscan colonnade along the Woodstock Road.
Close Window