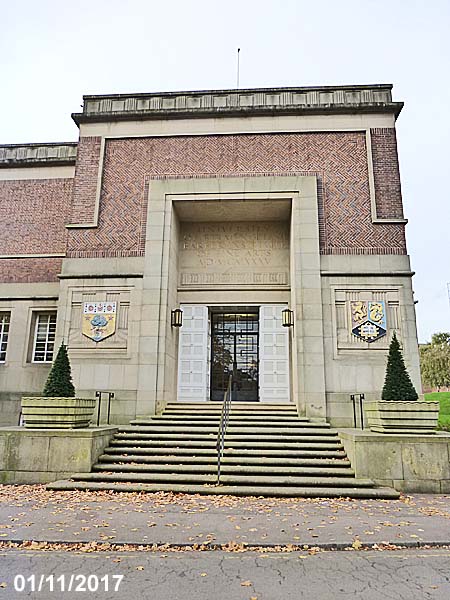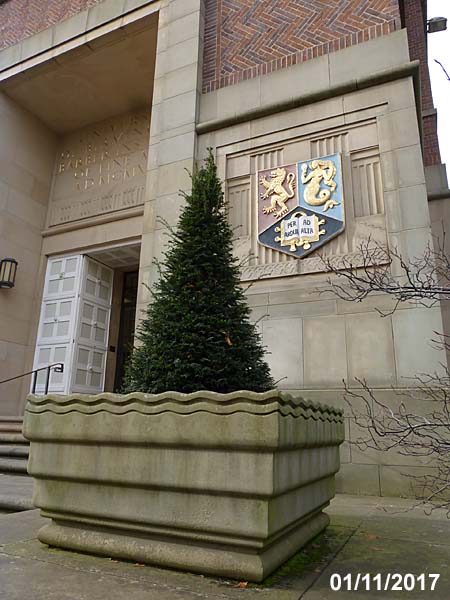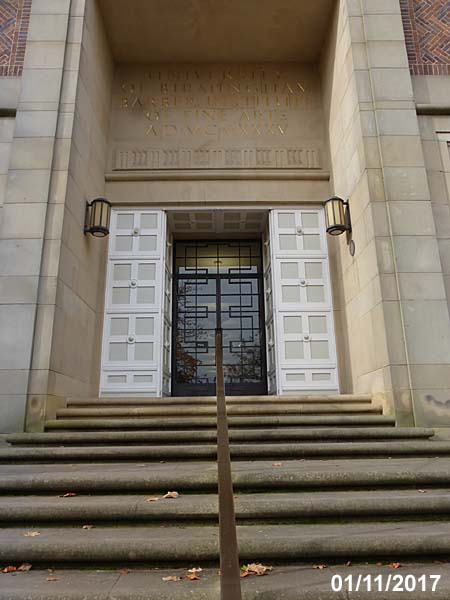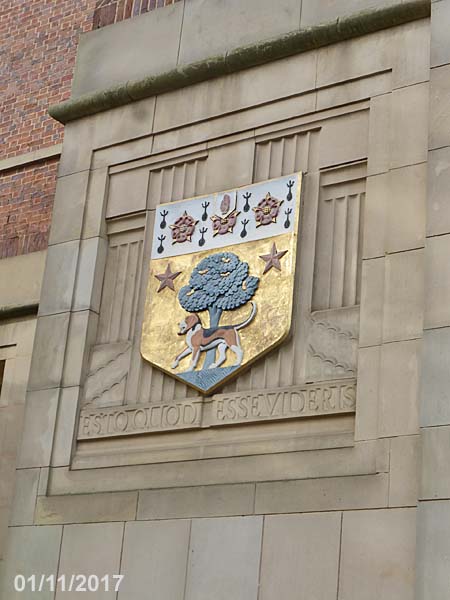 In 1946 the building was awarded a bronze medal by the Royal Institute of British Architects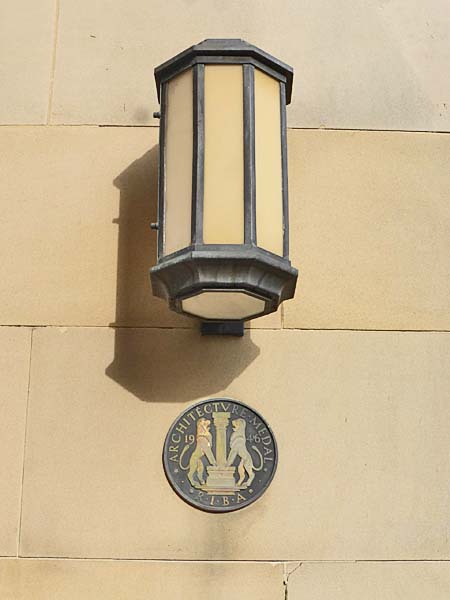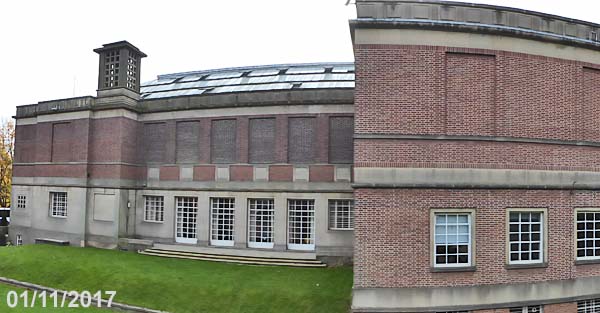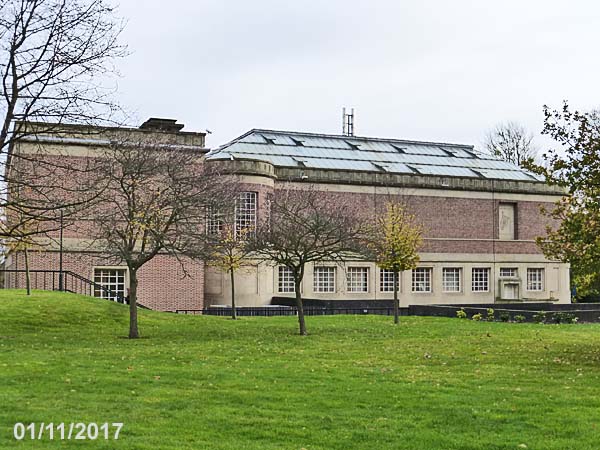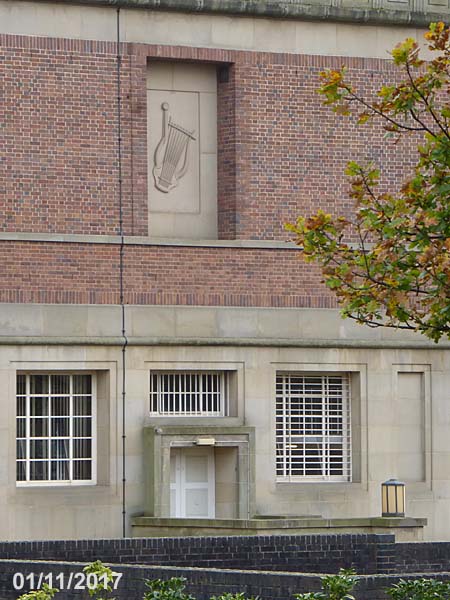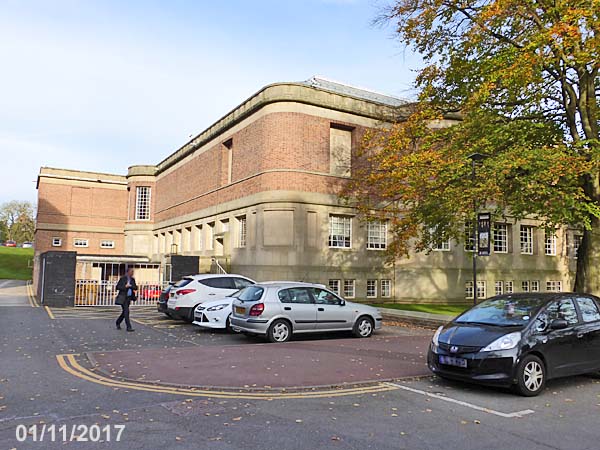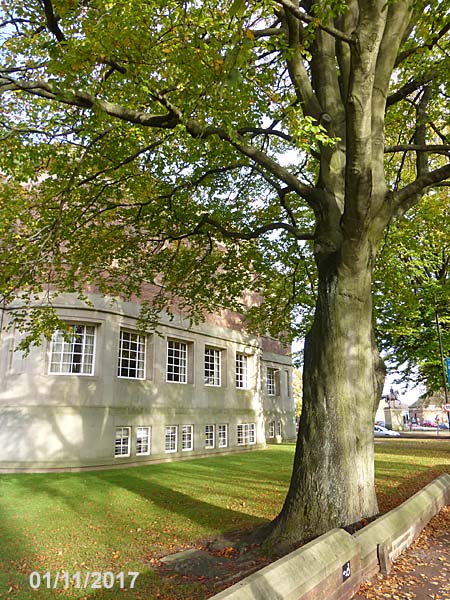 *************************
The University points out that inside the building is,
"... laid out around the central music auditorium"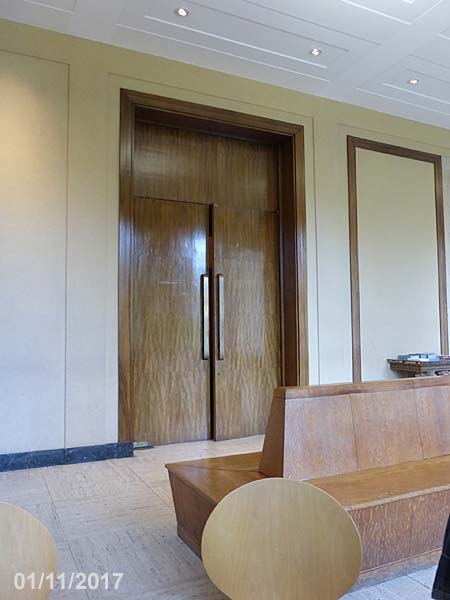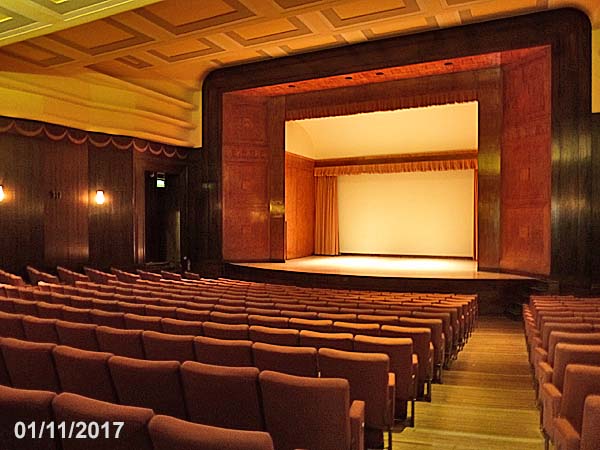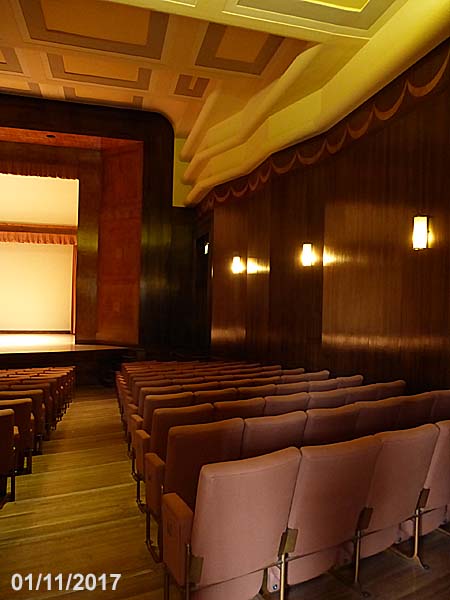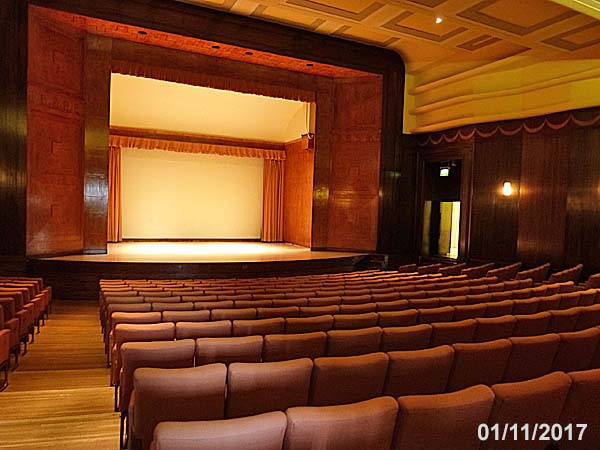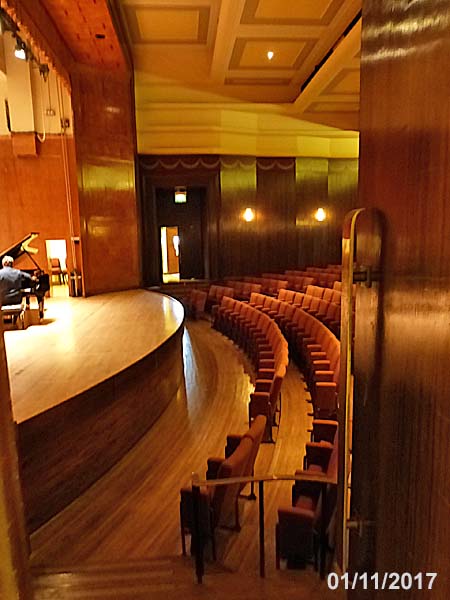 On the ground floor, "... are offices and lecture halls for the Departments of Music and History of Art, as well as a dedicated Art History library. .....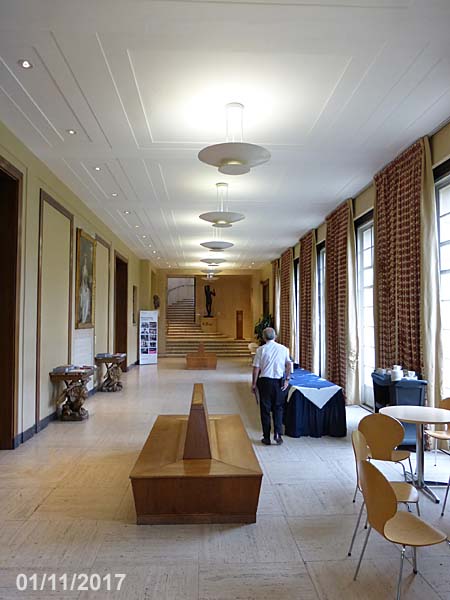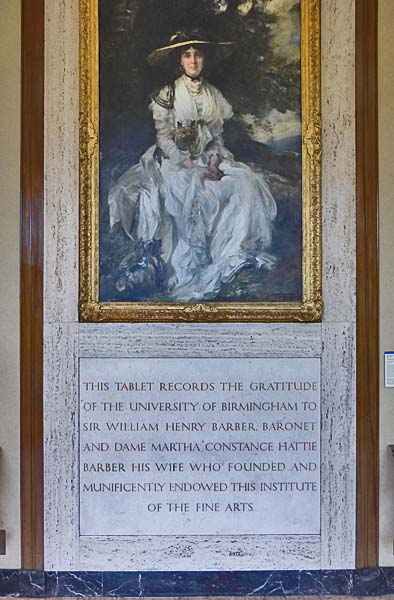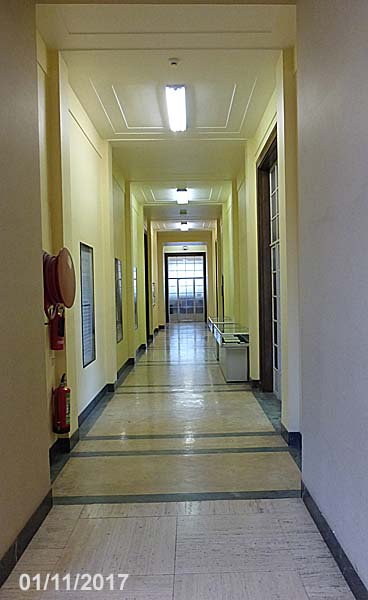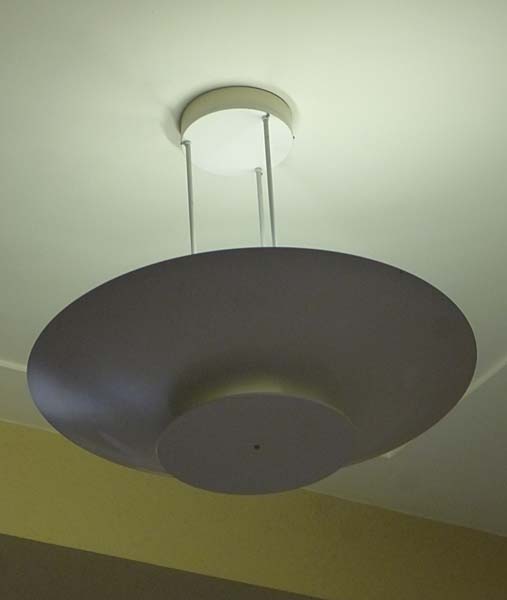 The Art Gallery occupies, "... the same space on the first floor, approached by a magnificent travertine staircase directly opposite the entrance."