Bank of Scotland, Glasgow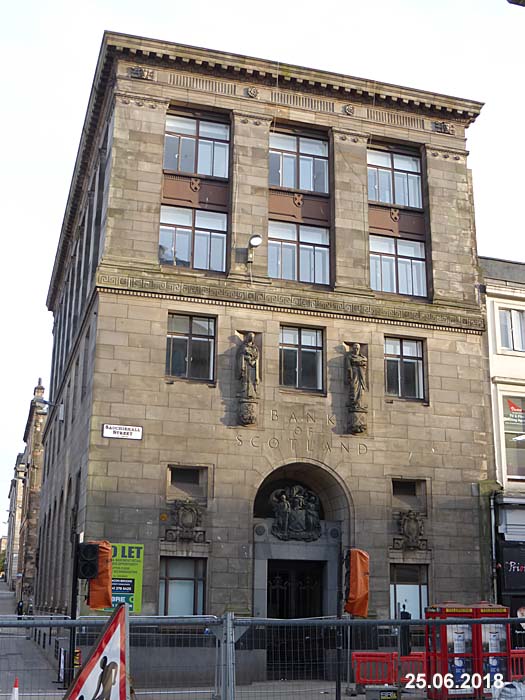 Architect

John Keppie & A Graham Henderson

Date Built

1931

Location


235 Sauchiehall Street

Description

This Category B Listed Building on Sauchiehall Street is described in the listing information as, "... Modern classical 4-storey bank on corner site with double-height banking hall on ground floor. Polished ashlar with granite base. .... Main entrance to Sauchiehall Street: tall, round-headed recessed porch with sculpture group of Bank of Scotland coat od arms over door: incised lettering above - BANK OF SCOTLAND - flanked by 2 sculpted figures..." The figures are by Benno Schotz, an Estonian-born Scottish sculptor who was educated at the nearby Glasgow School of Art. In 1938 he was appointed head of sculpture at the school, a post he held until 1961.


Close Window