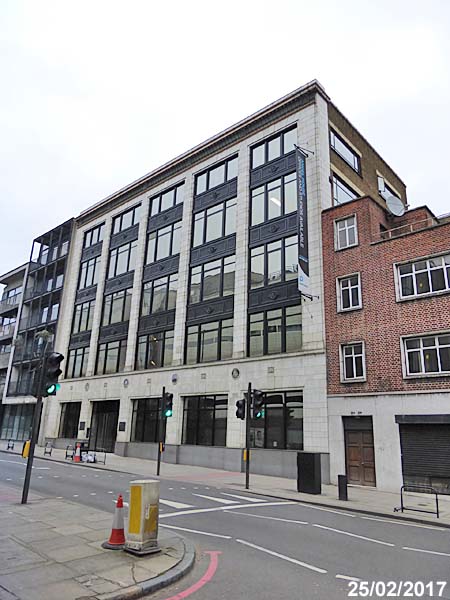 On the front of the building there are four circular ceramic plaques apparently depicting the elements of the tobacco trade. There are two showing ships of different generations.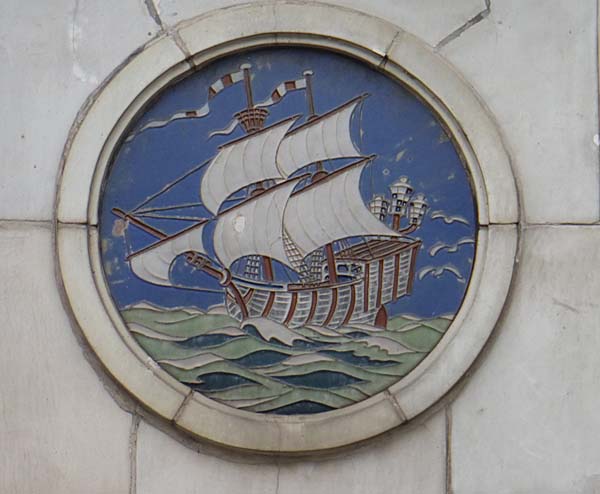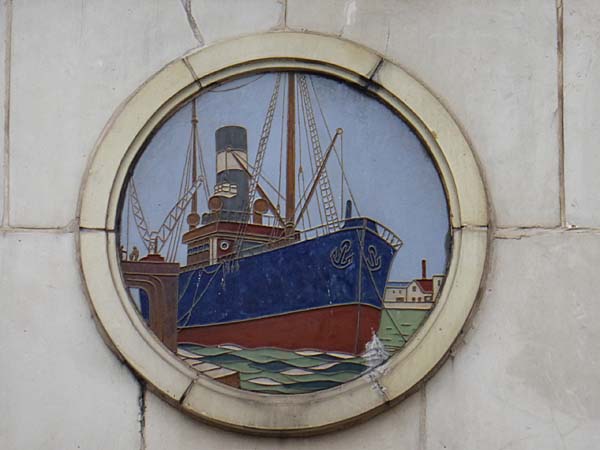 A third that features a steam train, presumably showing the process of trans-shippment after the product is unloaded from the ship.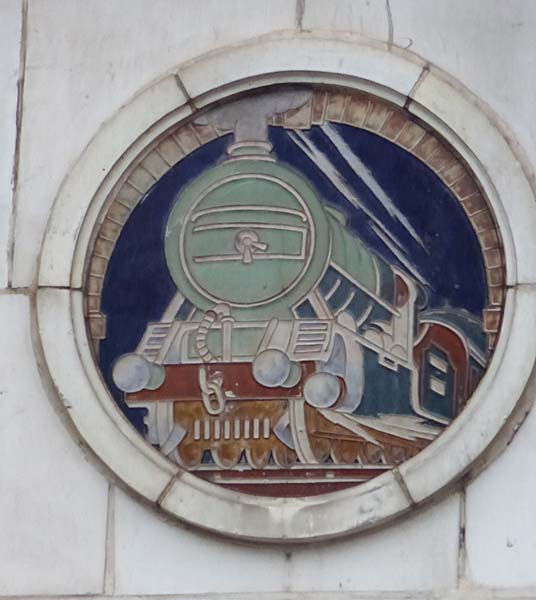 Finally, and most confusingly, there is the one below which, far from showing the cultivation of tobacco, shows instead a worker collecting cotton. All the sources I consulted identify this building as a tobacco warehouse but either it had a different initial purpose or the architect wasn't clear about his customers' trade.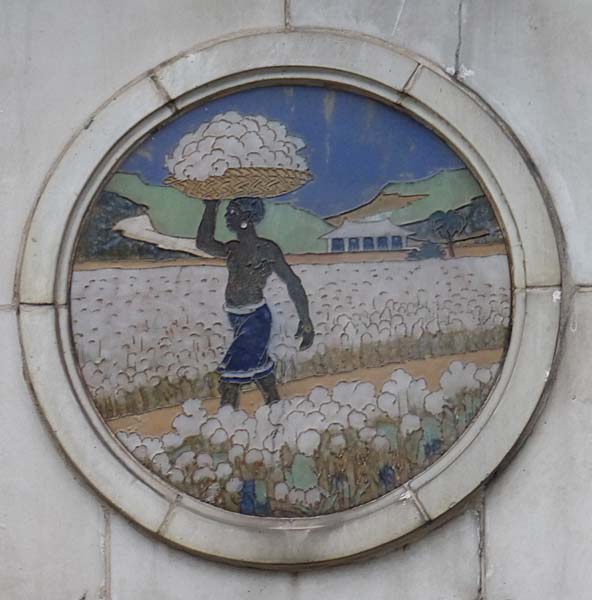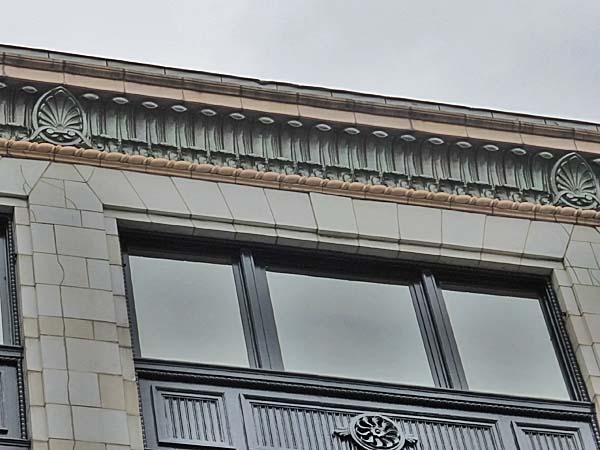 An article in the Evening Standard in 2015 announced that the Landlord Workspace had, "... snapped up a former tobacco warehouse in Angel to help satisfy demand for hundreds of viewings a week from small businesses wanting London office space. Chief executive Jamie Hopkins said the group is often showing up to 30 SMEs and start-ups around its 90 buildings in the capital every day. .... The group has paid nearly £34 million for its latest acquisition — Angel House on Goswell Road — which is let but will have scope for new tenants in the next few years."